A ball bounced off the head of Reno's Zach Borenstein and over the wall for a homer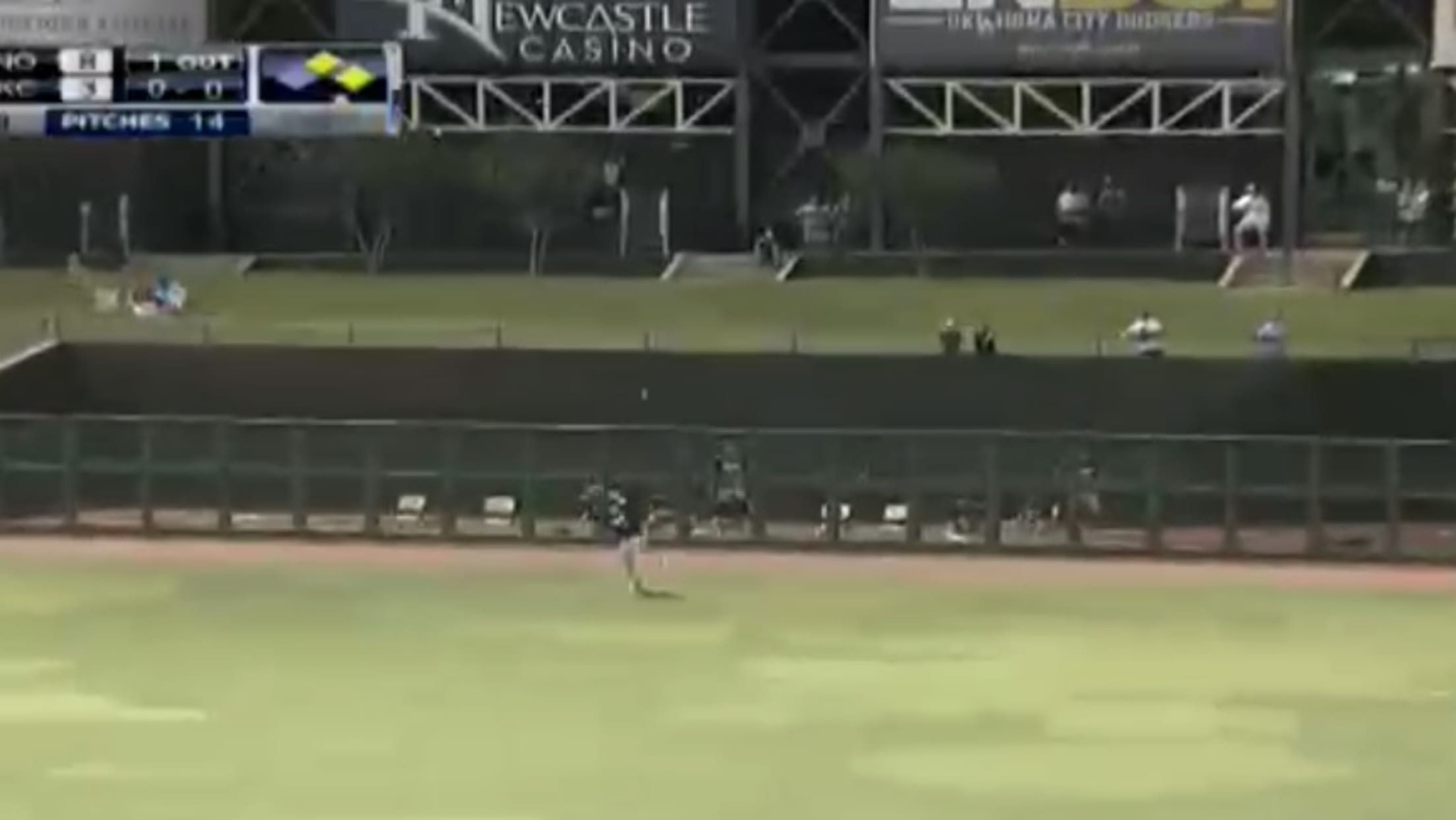 The Dodgers' Alex Verdugo might be their top-ranked position player in the farm system according to MLB Pipeline, but his numbers certainly got an assist during his game on Tuesday night with Oklahoma City. While batting in the eighth inning against Silvino Bracho of the Reno Aces, Verdugo lifted a fly ball into right field.
Fortunately for Verdugo, right fielder Zach Borenstein had trouble tracking the deep drive. He ran backward, stuck out his glove ...
... and promptly helped the ball over the fence with his head. It was a three-run homer.
This was no small deflection, either.
The announcers thought that the ball hit off his glove, but no glove could have sent a ball at least 15 feet farther on a mere bounce. It hit the back wall in the bullpen behind the fence!
Of course, Jose Canseco could sympathize:
There was a silver lining for Borenstein, though. Unlike the aftorementioned Carlos Martínez homer off Canseco's head that led the Rangers to a 7-6 loss, Reno ended up winning their game, 9-7.