Baseball's All-Animal Team is a tour de force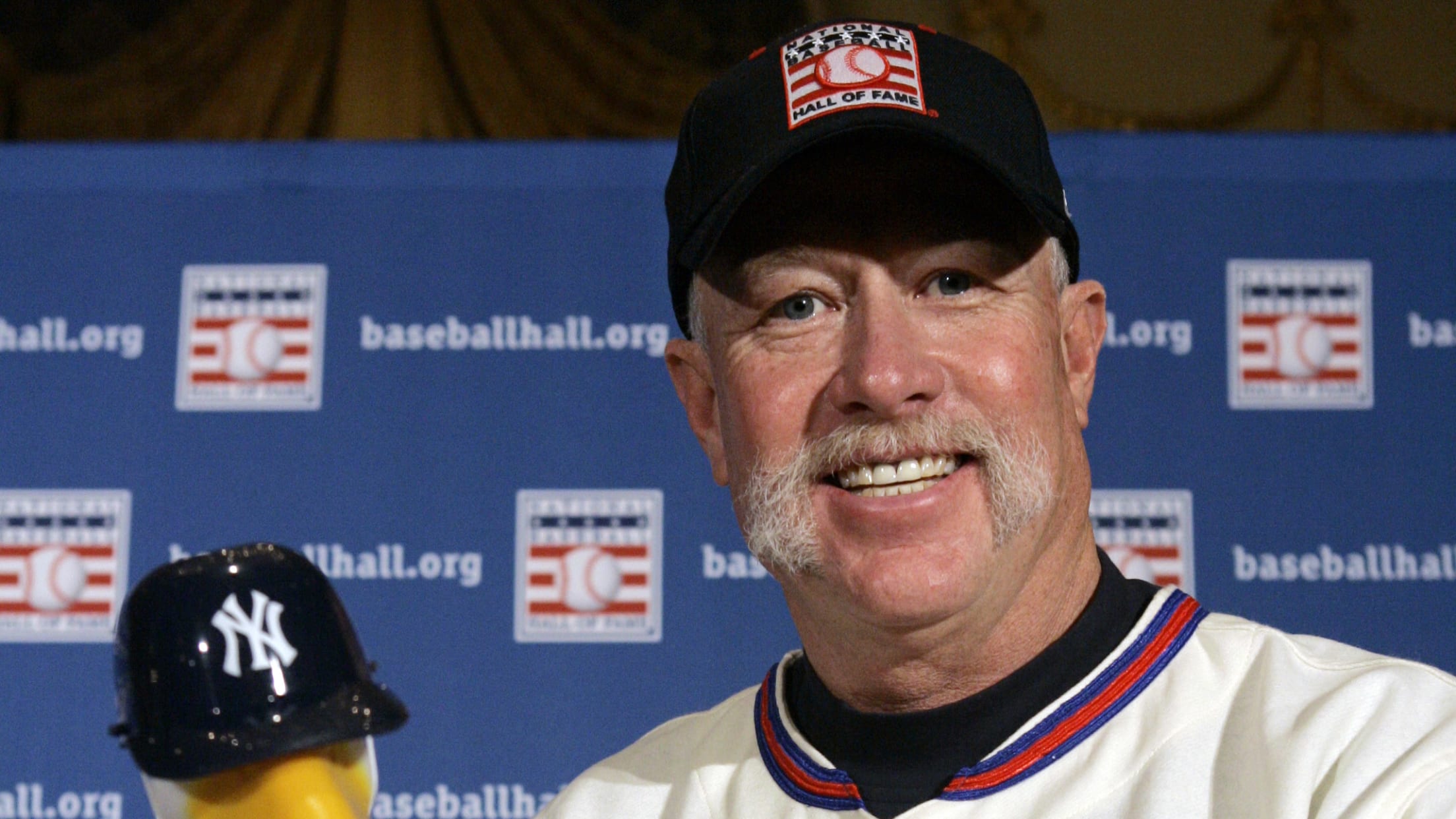 National Baseball Hall of Fame electee Goose Gossage holds a plastic goose wearing a New York Yankees helmet after his news conference, in New York, Wednesday Jan. 9, 2008. After falling short eight times, Gossage received 85.8 percent of the vote Tuesday, easily surpassing the 75 percent threshold for baseball's highest honor and becoming just the fifth reliever in Cooperstown's bullpen. (AP Photo/Richard Drew) (RICHARD DREW/AP)
All kinds of animals seem to have taken a particular interest in baseball over the last few years, from the familiar -- like the Trenton Thunder's batdog -- to the unusual -- like the Tigers' peculiar "rally goose." The sport's history with the animal kingdom goes back even further, as it has lent nicknames to countless players since the dawn of baseball.
Some of those monikers have been particularly exceptional, such as Jim "Catfish" Hunter - who we honor today on National Catfish Day. So, here now is a salute to baseball's All-Animal Team.
(Announced, of course, by longtime White Sox broadcaster Ken "Hawk" Harrelson).
C: Evan Gattis ("El Oso Blanco")
Gattis was a late bloomer, quitting baseball at one point and working as a janitor before returning to the game. So, he was already 26 when he debuted behind the plate at Turner Field on April 3, 2013.
It took much less time for Braves fans to fall in love with El Oso Blanco, who hit 43 homers across two seasons in Atlanta.
1B: Fred McGriff ("Crime Dog")
Rarely has a player's nickname been a more perfect fit for his era than Fred McGriff: "Crime Dog."
Not long before McGriff broke into the Majors, an '80s anti-crime campaign was led by a character named "McGruff the Crime Dog." The names were so similar that when McGriff started bashing homers, it didn't take long for the nickname to fall on his shoulders.
Honorable mentions: Johnny Mize/Andres Galarraga ("Big Cat"); Orlando Cepeda ("Baby Bull"); Lance Berkman ("Big Puma"); Lou Gehrig ("The Iron Horse")
2B: Chase Utley ("Silver Fox")
Utley understandably didn't always have this nickname, but then again, grey hair doesn't typically show up in a hurry. When he was traded from the Phillies to the Dodgers in 2015, though, his new teammates took notice and soon began referring to him as the "Silver Fox."
It was a little while before Utley was comfortable with it, but eventually he came around and even wore it on his back during 2017 Players Weekend.
Honorable mentions: Johnny Evers ("Crab"); Sandy Alomar Sr. ("Iron Pony")
3B: Pablo Sandoval ("Kung Fu Panda")
In another case of "right career, right time," Sandoval made his MLB debut on Aug. 14, 2008, just a few months after the movie "Kung Fu Panda" hit theaters. Sure enough, the flick was fresh on the mind of his teammate, Barry Zito, who gave him the nickname thanks to an unusual play on Sep. 19:
With that juke and jump, an icon was born.
Honorable mentions: Ron Cey ("Penguin"); Pedro Álvarez ("El Toro")
SS: Walter Maranville ("Rabbit")
The origin of this Hall of Fame nickname is simply adorable. According to SABR, when Maranville was in the Minors with the New Bedford Whalers in Massachusetts, he was friends with the local Harrington family. He invited them to a game, and 7-year-old Skeeter Harrington decided that he hopped around like a rabbit. When Maranville visited their home after the game for dinner, he was greeted at the door by Skeeter's sister, Margaret, who said "Hello, Rabbit."
It caught on and followed Maranville throughout his 23-year career.
Honorable mention: Frank Crosetti ("Crow")
LF: Norman Stearnes ("Turkey")
As suggested by his nickname, Stearnes might not have been the most elegant runner in the Negro Leagues, but man could he hit. The legendary Satchel Paige said that he was as dangerous at the plate as Josh Gibson.
Stearnes could handle multiple positions, as well. He was primarily a centerfielder for the Detroit Stars and went into the Hall of Fame in 2000 at that position, but historian Bill James also called him the best left fielder in Negro Leagues history. That's versatility.
Honorable mentions: Leon Goslin ("Goose"); Charles Hafey ("Chick"); George Suttles ("Mule"); Joe Medwick ("Ducky"); Carlos Lee ("El Caballo")
CF: Tris Speaker ("The Grey Eagle")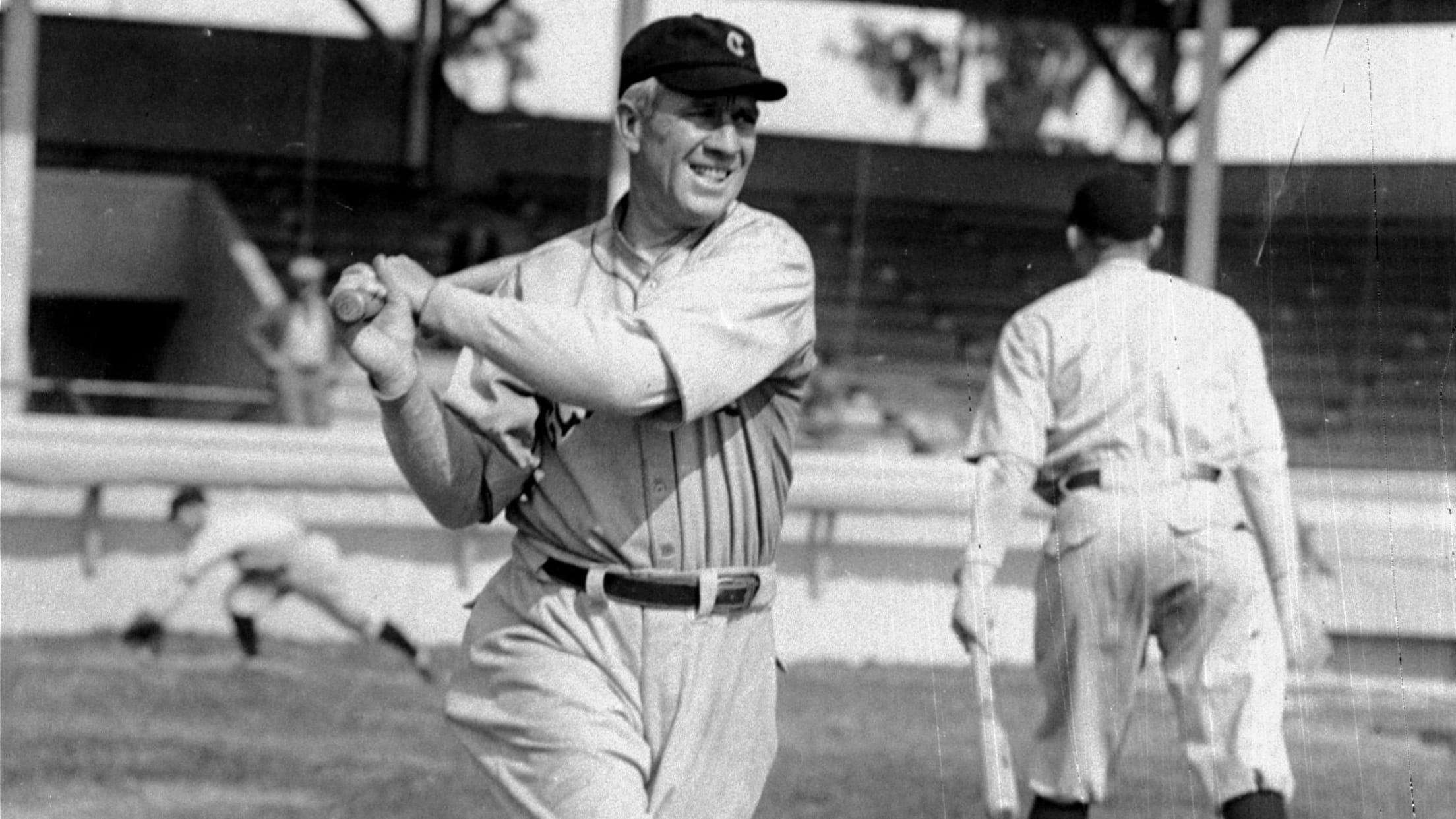 One of the Deadball Era's biggest stars, Speaker made like Utley and went grey early.
It was a blessing in disguise, as it led to not only a famous nickname but a dignified-sounding sobriquet as well. It made sense too, given the way that Speaker patrolled center field -- he was notorious for using his eagle eyes to catch baserunners off second base by darting in from center and receiving pickoffs.
Honorable mention: George Haas ("Mule")
RF: Dave Parker ("Cobra")
There is very little about Parker's career that isn't cool. MVP and two-time batting champion? Cool. Rifle of an arm? Cool. Groundbreaking fashion expert?
One of this yrs team shirts, a tribute to a Pirate legend. #DaveParker pic.twitter.com/iuA7wwB6Ww

— Evan Longoria (@Evan3Longoria) March 16, 2014
Cool.
So yeah, of course Parker was "The Cobra." It's cool.
Honorable mentions: Andre Dawson ("The Hawk"); Yasiel Puig ("Wild Horse")
SP: Jim Hunter ("Catfish")
It might have been a nickname completely invented by A's owner Charlie Finley as a way to hype up his young ace, but it stuck. When Hunter signed a record contract with the Yankees in 1975, he made history in baseball and in humor, as the number of "Catfish reeled in" jokes went through the roof.
Honorable mentions: Mike Mussina ("Moose"); Ron Guidry ("Gator"); Mark Fidrych ("The Bird"); Jeff Samardzija ("Shark")
RP: Rich Gossage ("Goose")
There are two Gooses in the Hall of Fame, and we had to get at least one of them on here. Let's face it: The team couldn't end any other way.
Neither could a game closed by the All-Animal Team.