Fans of Robinson Cano's Dominican Winter League team stormed the field after breaking a 50-year title drought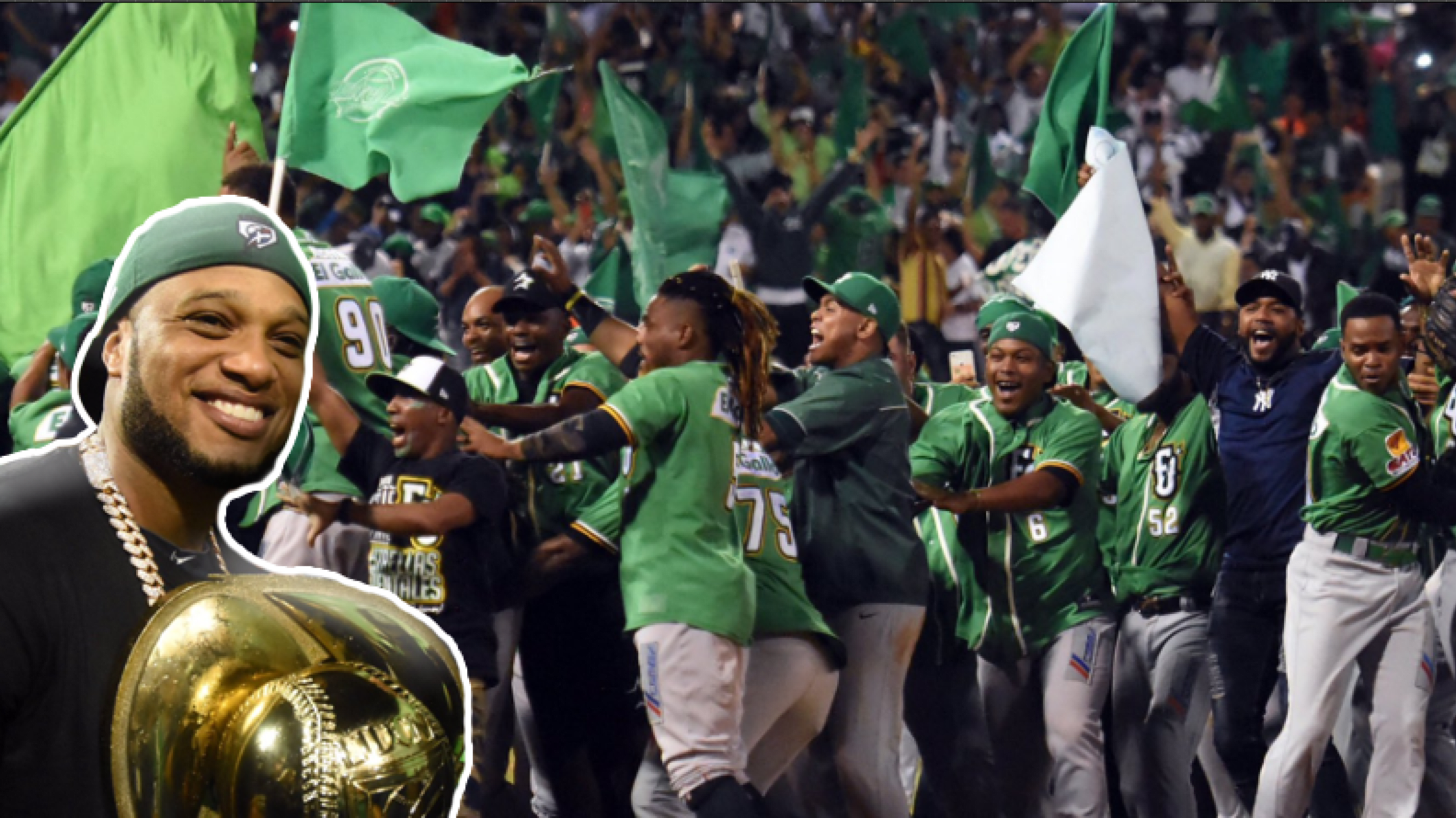 Rushing the court is a college basketball tradition. Usually it happens when an underdog squad upsets a highly-ranked opponent at home and the students flood the floor in celebration. But it's far less common in baseball nowadays, all due respect to the mayhem following Chris Chambliss' 1976 ALCS-clinching homer.
Down in the Dominican Winter League Wednesday night, we got an on-field celebration for the ages. The Estrellas Orientales, essentially the Dominican version of the Cubs, won their first championship in 50 years. Here's a video of the final out -- recorded by the legendary Jumbo Díaz -- and some photos of the ensuing pandemonium.
El último out de la temporada y un nuevo Campeón Nacional 🌟🌟🌟@EOBASEBALLCLUB

Cortesía de @AFPSiembra#SerieFinalLidom pic.twitter.com/JjvGZhtJgs

— LIDOM (@LIDOMRD) January 24, 2019
Acompáñame a ver esta brillante historia... 🌟 pic.twitter.com/xeo405jxn1

— LIDOM (@LIDOMRD) January 24, 2019
This game was actually an away game for Estrellas, which makes that enormous green wave of Estrellas fans pouring onto the field even crazier! And before all you Cubs fans start thinking something like "Oh you didn't see a championship for 50 years? Boo hoo, we waited 108 years," keep in mind that there are only six teams in the Dominican Winter League, which makes Estrellas' run of futility even more insane.
Estrellas play in the town of San Pedro de Macoris, a baseball-crazed hotbed that has produced legendary big leaguers like Sammy Sosa, George Bell and Robinson Canó. And though he didn't get on the field during the series, Cano was in uniform for Estrellas, watched with the whole thing from the dugout and got to hoist the trophy afterwards.
.@RobinsonCano + 🌟 = 🏆 pic.twitter.com/JaHcnkIVNe

— LIDOM (@LIDOMRD) January 24, 2019
While the eight-time All Star never featured for the eventual champions, their lineup did include three really promising young talents in Reds outfield prospect Jose Siri, Padres shortstop prospect Fernando Tatis Jr. and Twins third baseman Miguel Sanó.
Siri, who is sure to inspire many iPhone-related jokes and puns upon reaching the bigs, brought home series MVP honors, racking up a whopping 13 hits over the six-game series. That included a clutch RBI single in the clincher, after which he pulled out an awesome high-stepping celebration as he made his way down to first (the whole clip is lit, but go to 0:20 for his best Deion Sanders impression).
José Sirí remolca la primera carrera de @EOBASEBALLCLUB 🐘 🌟

Cortesía de @AFPSiembra#SerieFinalLidom pic.twitter.com/xzNUC6vrbO

— LIDOM (@LIDOMRD) January 24, 2019
Tatis Jr., who many consider the single best shortstop prospect in baseball, was lucky enough to lift the trophy alongside his dad and manager, longtime big leaguer Fernando Tatis Sr. You may remember the younger Tatis' monster bat flip from a few weeks ago that shook the earth to its core.
Fernando Tatis Jr. hit a walk-off homer to win it for the Estrellas Orientales of the Dominican League and unleashed a mean bat flip. pic.twitter.com/HRS5iLwIsj

— Sung Min Kim (@sung_minkim) January 11, 2019
But while the Tatises and the whole Estrellas family have much to celebrate, their season isn't quite over just yet. As the Dominican Winter League champions, they'll face off against the winners of the Venezuelan, Puerto Rican, Cuban and Mexican leagues in the annual Caribbean Series in a few weeks. If you enjoy thunderous bat flips, national pride and in-game music from the stands, then this is sure to be right up your alley.