Bay Area baseball is on the rise again as the A's and Giants are both absolutely red-hot right now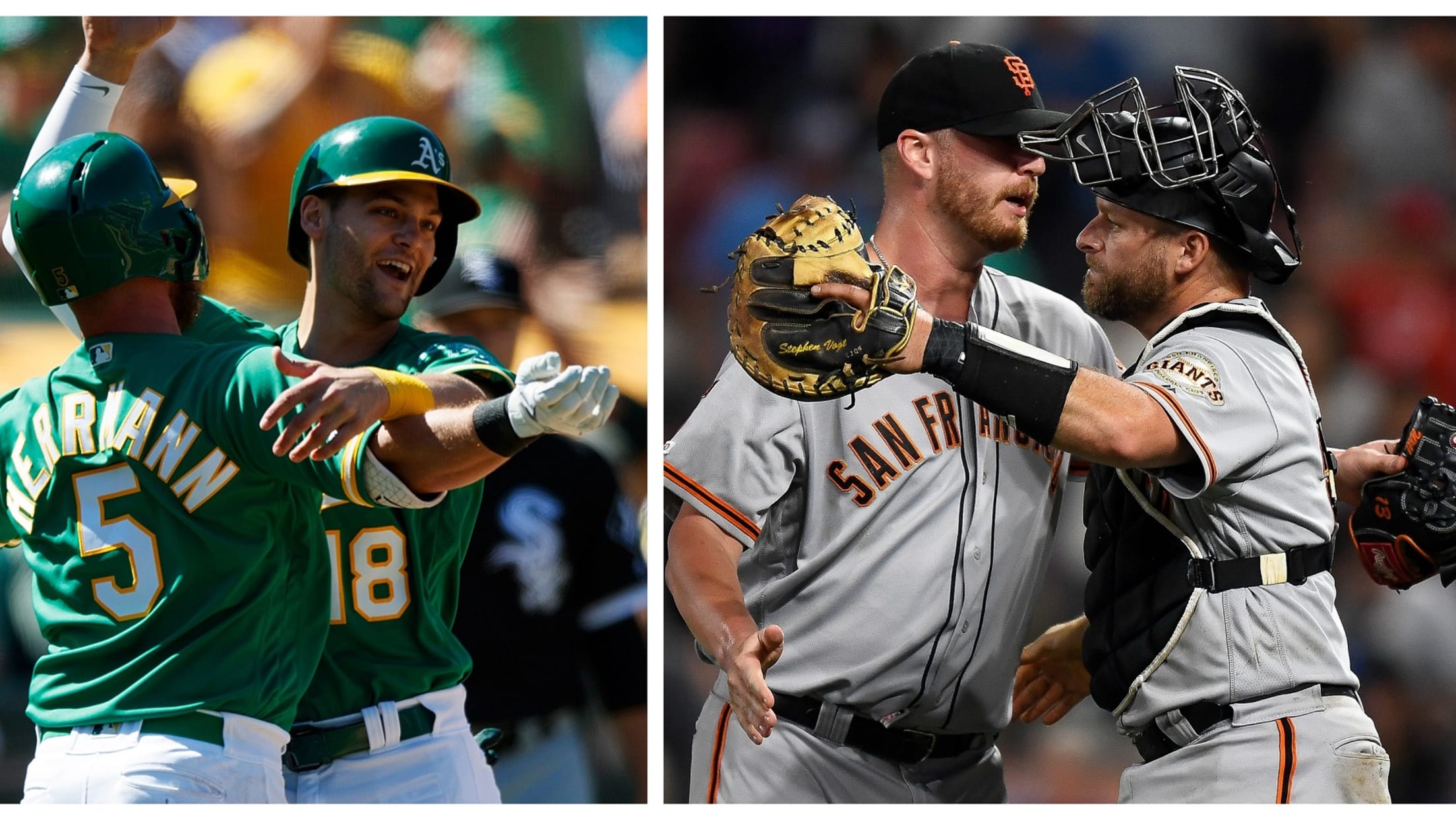 Something's happening in the Bay Area. At the close of play Tuesday night, both the A's (who beat the Mariners, 9-2) and Giants (who beat the Rockies, 8-4) are riding 8-2 streaks over their past 10 games, stretches of red-hot play that have put both clubs in the postseason picture in a big way.
It's weird – er, I mean #hella weird. Just a couple week back, the Giants were a ragtag team of old veterans and anonymous rookies expected to trade away assets such as Madison Bumgarner and Will Smith, while the A's were a team suddenly without its most effective starting pitcher after Frankie Montas was hit with an 80-game suspension and with a key hitter, Khris Davis, dealing with some nagging injuries. And yet, they're getting it done anyway.
Like mosquitoes nipping at your legs as you walk around in the summer air chasing the ice cream truck, here both teams are, back in the thick of the postseason picture.
After Tuesday's win, the A's are just 4.5 games behind the Astros in the AL West and tied for the second AL Wild Card spot. The Giants, meanwhile, have climbed to within three games of an NL Wild Card spot themselves, inevitably due to some of the same Bruce Bochy-related magic that propelled the World Series-winning clubs of the past decade.
The A's are mashing a million homers and winning games in ways that don't make sense themselves, like this:
While the Giants are scoring at will and overcoming ninth-inning meltdowns with feverish tenth-inning rallies of their own:
That's Alex Dickerson, who drove in the eventual winning run Tuesday night. Joining the Giants earlier this season after a stint in San Diego, he's hitting .364/.444/.764 in 18 games, because of course he is.
There's also this: The Golden State Warriors lost the NBA Finals to the Toronto Raptors on June 13. Since that date, the A's have gone 25-8, and the Giants have gone 18-11.
I know that "the date the Warriors lost the Finals" is an excessively random qualifier, but it works to illustrate the point: Bay Area baseball is a lot of fun right now, so strap in. The next few months might get even crazier.
Adrian Garro joined MLB.com in 2016. Throughout his travels, both Bartolo Colon and Vin Scully have placed their hands on his shoulders. Not at the same time, though. That'd be amazing.
Teams in this article:
Players in this article:
Topics in this article: