What would be the most exciting NL Wild Card Game matchup?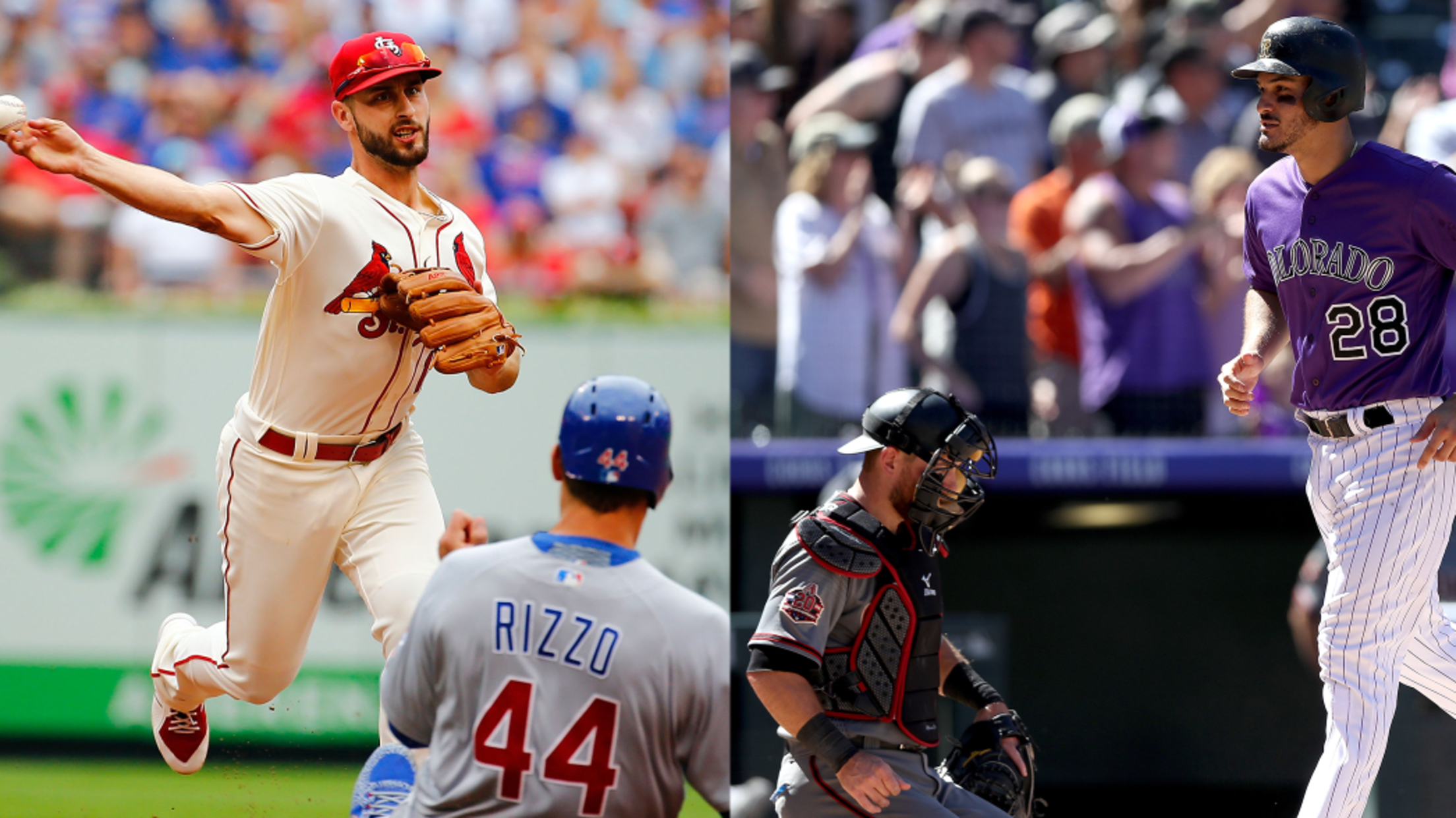 Since the inaugural National League Wild Card Game back in 2012, we've had some pretty memorable showdowns. Who could forget the Andrelton Simmons infield fly situation from that first NL Wild Card Game, the "Cueto! Cueto!" Pirates-Reds game or last year's Archie Bradley triple?
With this year's NL Wild Card Game participants still up in the air, we ranked which matchups would be the most exciting on Oct. 2.
10. Cardinals @ Brewers:Miles Mikolas has been outstanding for the Cards this year and looks to be their No. 1 option for a potential Wild Card Game. A matchup between him and Christian Yelich might be one of the funniest doppelganger showdowns of all time.
Stay classy, St. Louis. pic.twitter.com/JJga42YXz3

— Cut4 (@Cut4) September 5, 2018
9. Nationals @ Cardinals: The Nats appeared to be out of the race for much of the second half, but crazier things have happened than a resurgence. Speaking of crazier things that happened, remember that 2012 NLDS Game 5 between these teams?
8. Pirates @ Dodgers: As long as we're talking about unlikely and thrilling comebacks, why not add the Pirates to this list? We know they're good for an exciting Wild Card Game.
7. Cardinals @ Rockies: First Matt Holliday became a Rockies legend. Then he became a Cardinals legend. Then he spent the first chunk of this season at home with his kids. Now he's back on the Rockies at the age of 38 pulverizing baseballs like he never left. Ladies and gents, we present, the Matt Holliday Bowl.
#TBT: Matt Holliday with some sweet flow. #PlayBall pic.twitter.com/MRnIC3iUn2

— Play Ball (@PlayBall) December 1, 2016
6. D-backs @ Brewers: If we get this matchup, we'll get to relive Nyjer Morgan aka Tony Plush's walk-off single for the Brewers that won them the 2011 NLDS over Arizona.
5. D-backs @ Rockies: Last year's 11-8 Wild Card Game between these two teams -- won by the D-backs -- was an entertaining affair that featured a slew of pitchers. A rematch between these squads would almost certainly take place in Colorado, where runs come in buckets and an 18-16 scoreline isn't out of the question.
4. Phillies @ Cubs: The Phillies are playing must-win games the rest of the season, which means they wouldn't be able to rest ace Aaron Nola for the Wild Card Game. That could set up a Jake Arrieta return to Wrigley to take on the Cubs in a one-game playoff.
3. Dodgers @ Cardinals: This matchup always brings great theater.
2. Brewers @ Cubs: Cubs lefty Cole Hamels opined, "When you have majority Cubs fans in the stands, I don't know if that's a rivalry yet." But, there's no question that the blood between these two fan bases is hot. In the event the Brewers host, expect a European-soccer style fan experience, with Cubs fans swarming their way into Miller Park to bring the noise for a winner-take-all showdown.
1. Cardinals @ Cubs: It sounds crazy, but the last time the Cardinals played in a postseason game was Game 4 of the 2015 NLDS when Kyle Schwarber hit that ball onto the top of the right field scoreboard with such might that the Cubs kept it up there and put a glass case around it.
The thought of MVP candidates Javier Báez and Matt Carpenter duking it out for October survival is pure nailbiting nervousness for fans all across the Midwest, whose greatest fear is to come to work and hear it from that Cardinals or Cubs fan the next morning at the water cooler.
Which matchup would you most want to see? Let us know in the ranker below.