No big deal, it's just 'Big Al' Delia hanging out with Rhys Hoskins in Williamsport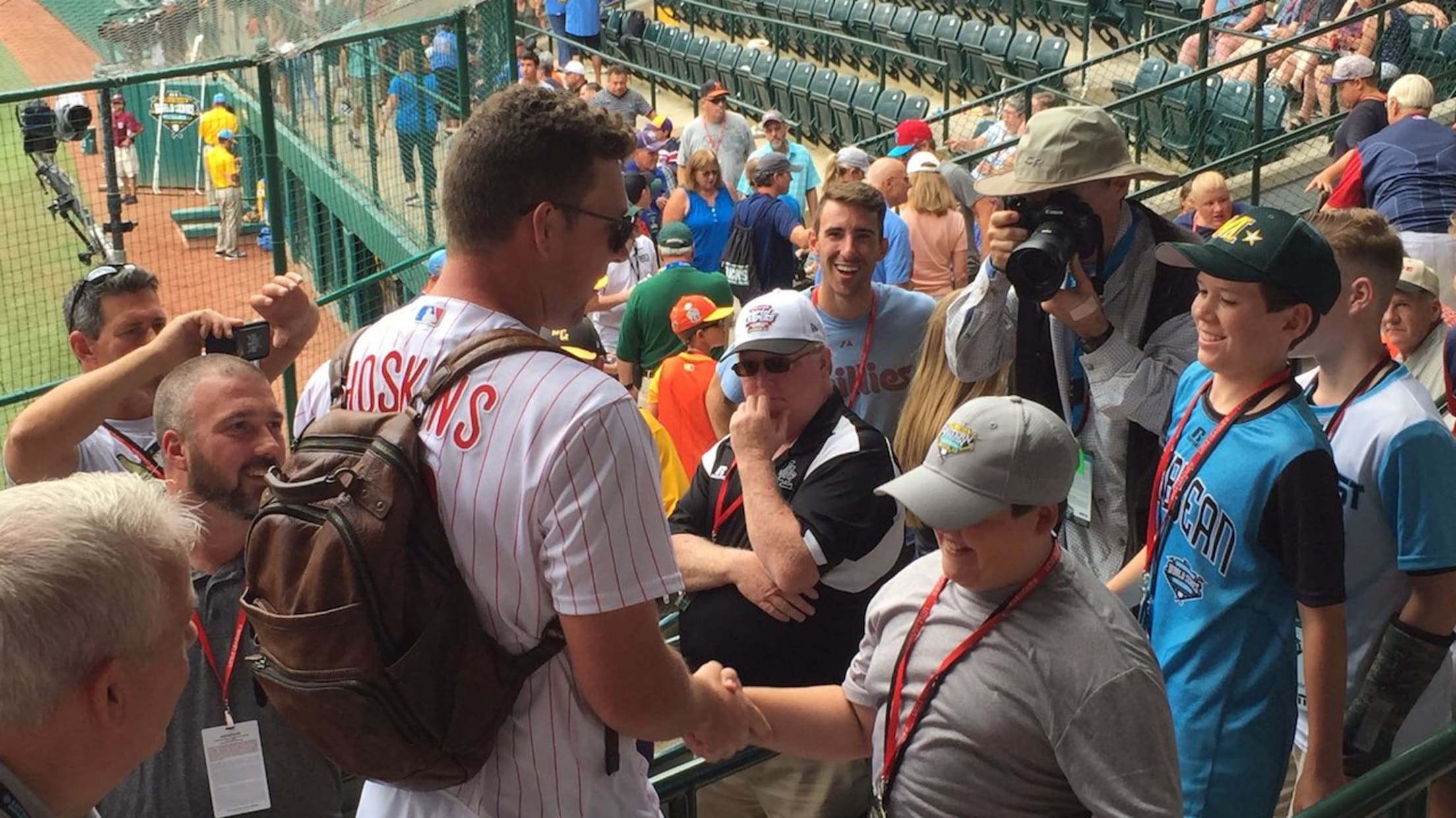 By now you're probably familiar with Alfred Delia, the Little League slugger from Middletown, N.J., who 1) goes by the extremely cool nickname "Big Al" and 2) is here to hit dingers.
We stan Big Al.

(via @Ianmurray7) pic.twitter.com/wdyy41XInj

— Cut4 (@Cut4) August 11, 2018
Middletown fell just short of reaching the Little League World Series in Williamsport, Pa., but fear not: Al still made the trip, and it didn't take him long to make friends.
Big Al & a fan. #LittleLeagueClassic pic.twitter.com/HwutTGeOSk

— Cut4 (@Cut4) August 19, 2018
We're not sure who was more excited to meet who, but naturally, conversation between Al and Phillies star Rhys Hoskins gravitated towards dingers -- namely, how to celebrate them.
Just a couple dudes who enjoy Dingers! Big Al, you are the man!!! #LittleLeagueClassic pic.twitter.com/K8aFEKNa4Y

— Rhys Hoskins (@rhyshoskins) August 19, 2018
Who knows? Maybe in a few years we'll have ourselves another Derek Jeter/Todd Frazier moment.
Teams in this article:
Players in this article: