The pitcher who threw the most games over the last decade has retired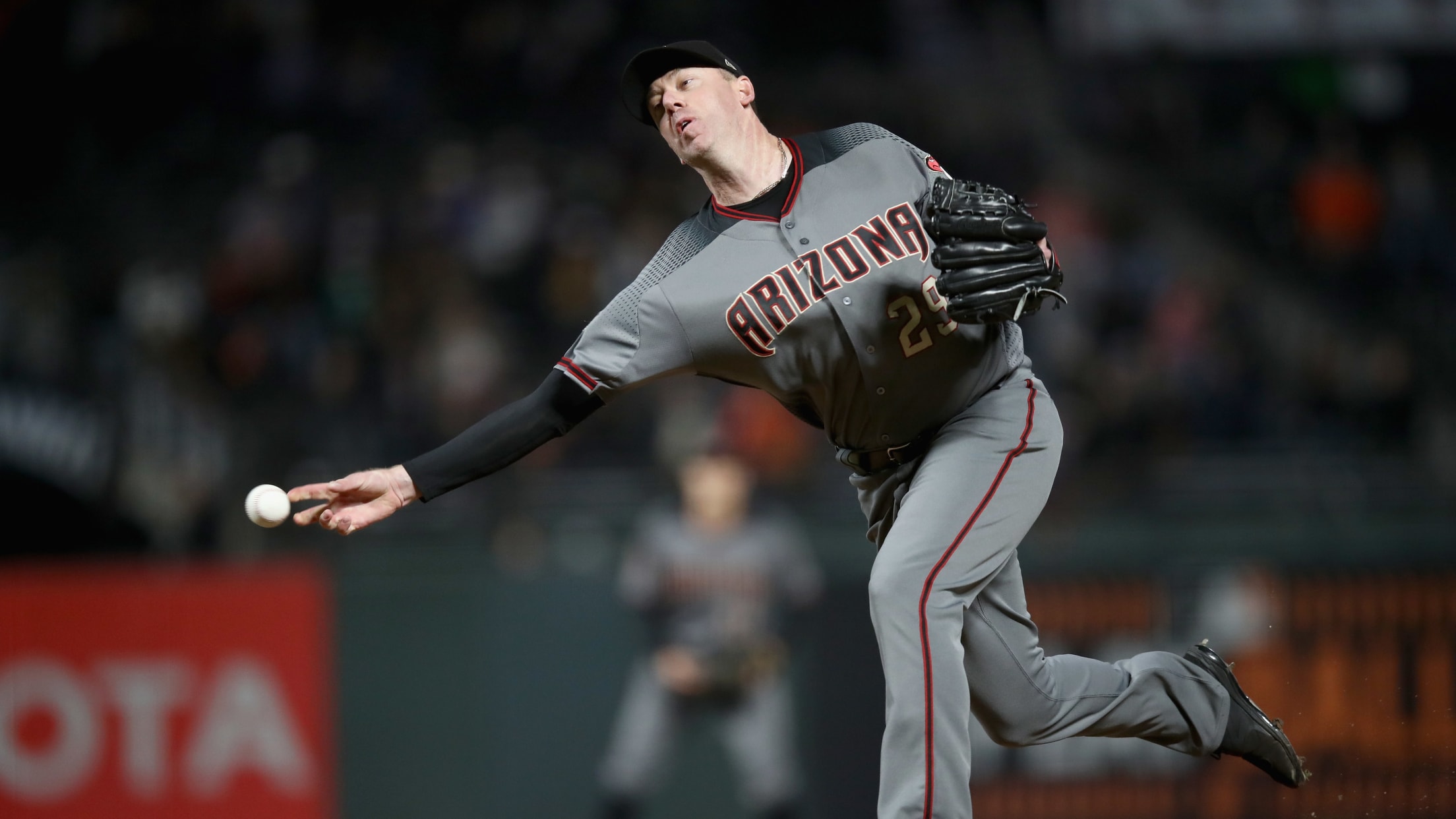 at AT&T Park on August 27, 2018 in San Francisco, California. (Ezra Shaw)
Since 2008, one man has led the Majors in games pitched with 739. He wasn't a fireballer. He wasn't usually his team's most dominant reliever. Many times, he ended up on a new team than the one he started the year with. He didn't throw left-handed.
No, his name was Brad Ziegler, and he threw an endless array of mid-80s sinkers that hitters pounded directly into the ground. In an era of endless 95 mph-plus hurlers who strike out batters by the dozen, Ziegler was an iconoclast with his submarine motion and ability to get batters to hit the ball weakly.
Unfortunately, the days of watching Ziegler's bizarre sidewinding ground-ball machine are over as the reliever announced his retirement on Twitter. And he did it with a heartfelt letter that recalled many of his best days:
Thank you to all my family, friends, and fans. It's time to move on... pic.twitter.com/tsuTGHM9Dh

— Brad Ziegler - FANTASY FOOTBALL - The Athletic (@BradZiegler) October 10, 2018
That included his amazing scoreless streak to open his career -- a career that started at the age of 28, by the way. And while he may never wind up in the Hall of Fame, his cleats reside there:
Hey, @BradZiegler: Congratulations on an outstanding career! Now that you're retired, stop by the Hall to see the spikes you donated from your scoreless innings streak in 2008. Photo: Milo Stewart Jr. @Athletics @Dbacks pic.twitter.com/fbo0QSiArS

— National Baseball Hall of Fame and Museum ⚾ (@baseballhall) October 10, 2018
It was a pretty remarkable run for the pitcher, though. Whereas the bullpen is a place for almost endless overturn, Ziegler was a constant -- ready to be called on whatever the situation.
Brad Ziegler was 28 years and 234 days old when he finally made his MLB debut in 2008.

He still wound up pitching 739 games. Just 80 pitchers in history have more.

— Andrew Simon (@AndrewSimonMLB) October 10, 2018
It put him in some remarkable company, too:
Most seasons with 65+ Games Pitched & ERA under 2.50:

6 - Mariano Rivera
6 - Darren O'Day
5 - Billy Wagner
5 - Joe Nathan
5 - BRAD ZIEGLER

— Jim Passon 🇵🇷 (@PassonJim) October 10, 2018
Given all those appearances and his ability to induce grounders, it should be no surprise that he induced 138 ground-ball double plays in his career. Not only is that the most among relievers since Ziegler joined the league, but it's the 17th most in Major League history.
So, here's a tip of our cap to a pitcher who played unlike any other.
Teams in this article:
Players in this article: