A D.C. donut shop is offering Bryce Harper donuts for life if he returns to the Nationals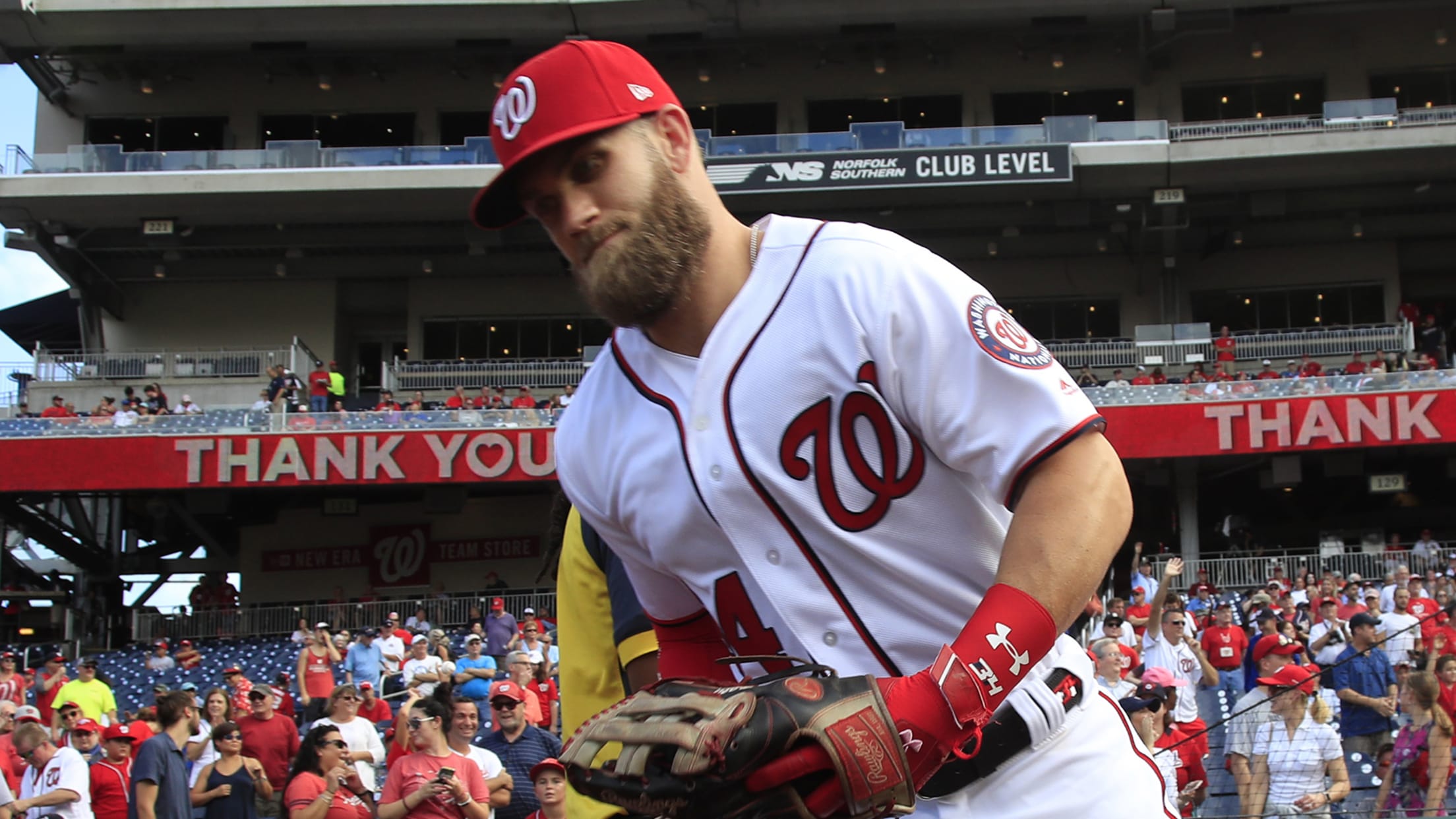 (Manuel Balce Ceneta/AP)
Bryce Harper's free agency remains one of the biggest mysteries as Opening Day approaches, and it's no secret that the place he has called home for his career up until this point -- Washington, D.C. -- would love to see him back in a Nationals jersey in 2019. In fact, District Doughnut, a D.C.-based donut shop, has decided to offer Harper quite the perk if he does indeed return to the Nats: Free donuts! For life!
Dear @Bharper3407,@Chef_Christine made these for you today. We are #MadeInDC just like you and we would love to keep it that way. Our offer still stands: doughnuts for life if you stay with the @Nationals!

Love,
District Doughnut pic.twitter.com/652Flsuos4

— District Doughnut (@DCDoughnut) February 26, 2019
We don't know how high donuts rank on Harper's list of favorite foods, but anyone who appreciates sweet treats would surely be intrigued at the very least by the prospect of never-ending glazed deliciousness.
If you're a hockey fan and you find this story familiar, that's because it is: Last summer, a New York bagel shop offered star player (and then-free agent) John Tavares bagels for life if he stayed with the New York Islanders. Ultimately, the free bagels weren't quite enough, and Tavares signed a free-agent contract with the Toronto Maple Leafs. Perhaps an offer of donuts will prove to be a bit sweeter.
With so many rumors floating around, it is difficult to know for sure what kinds of contract offers Harper has on the table. What we do know is that the donuts are there for the taking, if Harper so chooses to return to the nation's capital.
Jordan Shusterman is one half of Cespedes Family BBQ. He enjoys overpaying for Mike Trout in fantasy baseball leagues and convincing the masses that Mike Zunino is good.
Teams in this article:
Players in this article:
Topics in this article: