Bryce Harper got his first hit as a Phillie in a Minor League game and jokingly asked to keep the ball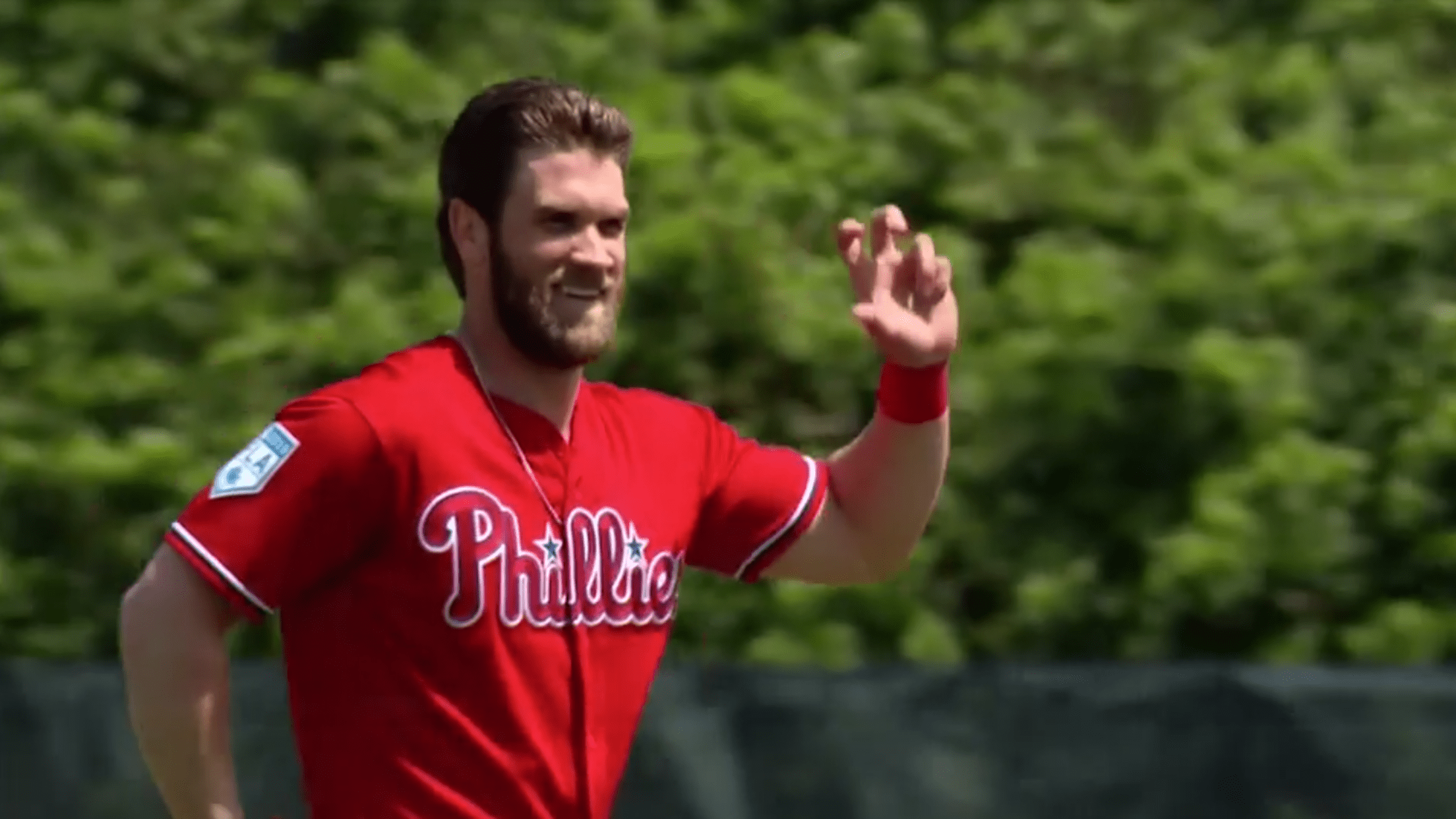 It's been a weird Spring Training for Bryce Harper. First of all, it started super late because he didn't sign until March. Then, as perhaps the most sought-after attraction in recent Grapefruit League memory, he didn't really see any pitches in his first few games. Then he got thwonked on the ankle and missed a few games. All through that, he hadn't yet recorded his first hit as a member of the Phillies.
Until now, that is.
In order to rest his recovering ankle, Harper hopped into a Minor League game in Clearwater, Fla., Monday afternoon, rather than traveling across the state with the big league squad to play against the Cardinals in Jupiter. And in that back-field game, Harper knocked a single up the middle for his first hit of the spring.
Afterwards, he jokingly gestured toward the dugout that he wanted to keep the baseball -- a good sign that despite all the pressure and expectations, Harper is showing off a sense of humor.
Teams in this article:
Players in this article:
Topics in this article: