It looks like Mac from 'It's Always Sunny in Philadelphia' and Bryce Harper are going to play some catch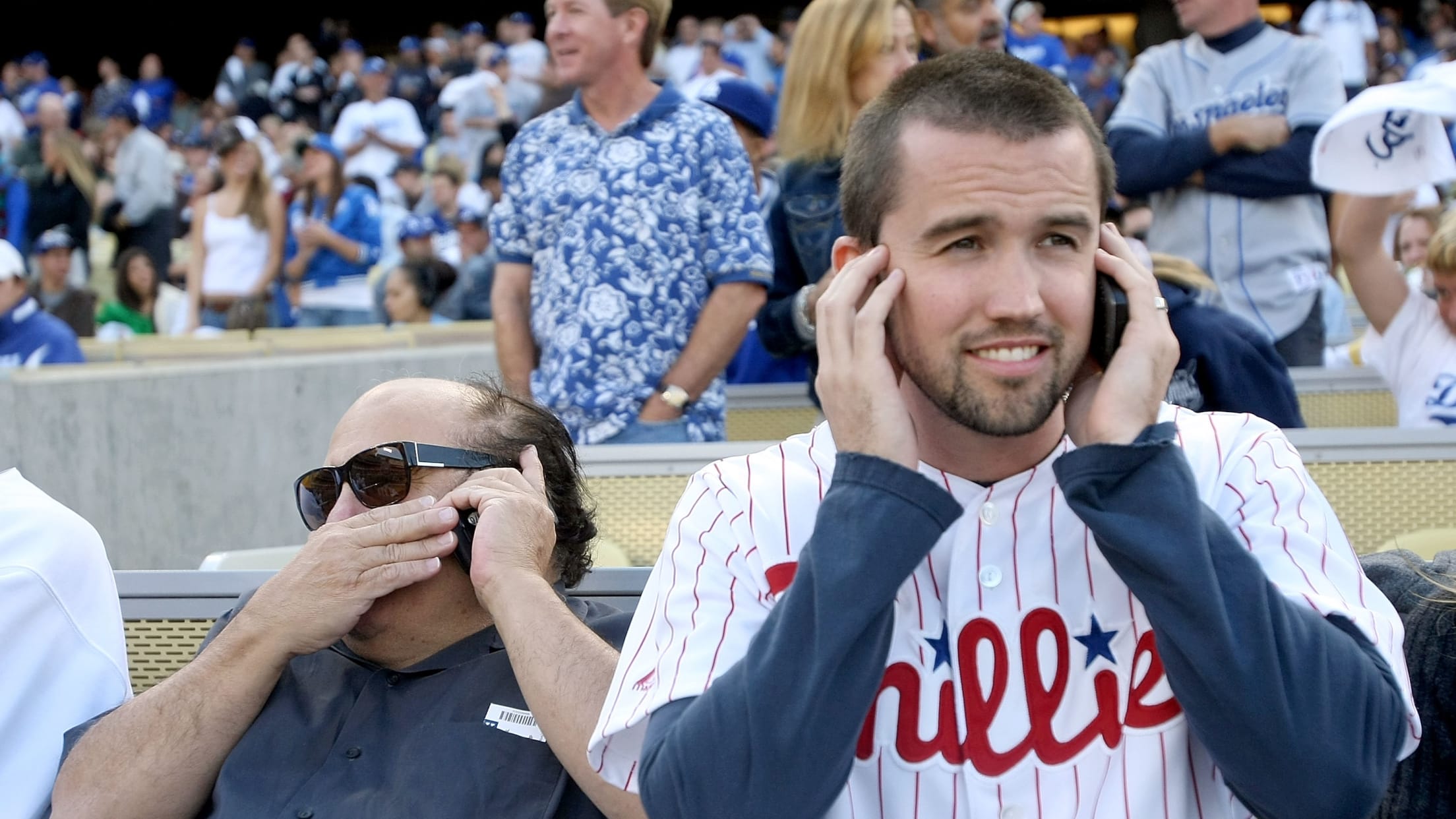 It's Always Sunny In Philadelphia is an incredible show. If you've never seen it, I highly recommend it. It's extremely weird, madly funny and features a cornucopia of outstanding Philadelphia sports things.
The episode relevant to this particular blog, however, is the sixth episode of season five, when Mac (played by Rob McElhenney) writes his iconic love letter to former Phillies second baseman Chase Utley. It's excruciatingly odd and uncomfortable and you should watch it right now.
A few years later, Utley actually read aloud and responded to Mac's letter resulting in a happy ending to one of Philadelphia's greatest love stories.
While Utley will always be a legend in Philly, there's sort of a new era about to blossom over at Citizens Bank Park. Not sure if you heard or not, but Bryce Harper is on the Phillies now. Yeah, it's pretty wild.
Not wanting to miss out on the new wave, McElhenney seems eager to make Bryce his new Chase ... or something like that.
Hey Bryce- i feel like i can call you Bryce because we are so much alike. Wanna have a catch? https://t.co/DzZQbzfk8r

— Rob McElhenney (@RMcElhenney) March 11, 2019
And while Utley never did have that catch with Mac, Harper seems eager to right that wrong. Check this out.
You sure can call me Bryce. I bet this will be a real 'grand slam' of a friendship. Let's have a catch sometime this summer at the Bank! #PhillyLoaded https://t.co/QN9ZcBMhIZ

— Bryce Harper (@bryceharper3) March 11, 2019
First he walked up to the Fresh Prince of Bel Air theme song and now this? Harper sure is playing to the hearts of Philly sports fans. Not a bad start for the 330 million-dollar man.
Jake Mintz is the louder half of the Cespedes Family BBQ. Despite a torn UCL in his right elbow, he still finds a way to tweet excessively during baseball games.
Teams in this article:
Players in this article:
Topics in this article: