MLB: The Show now has a jersey for its cover star, Bryce Harper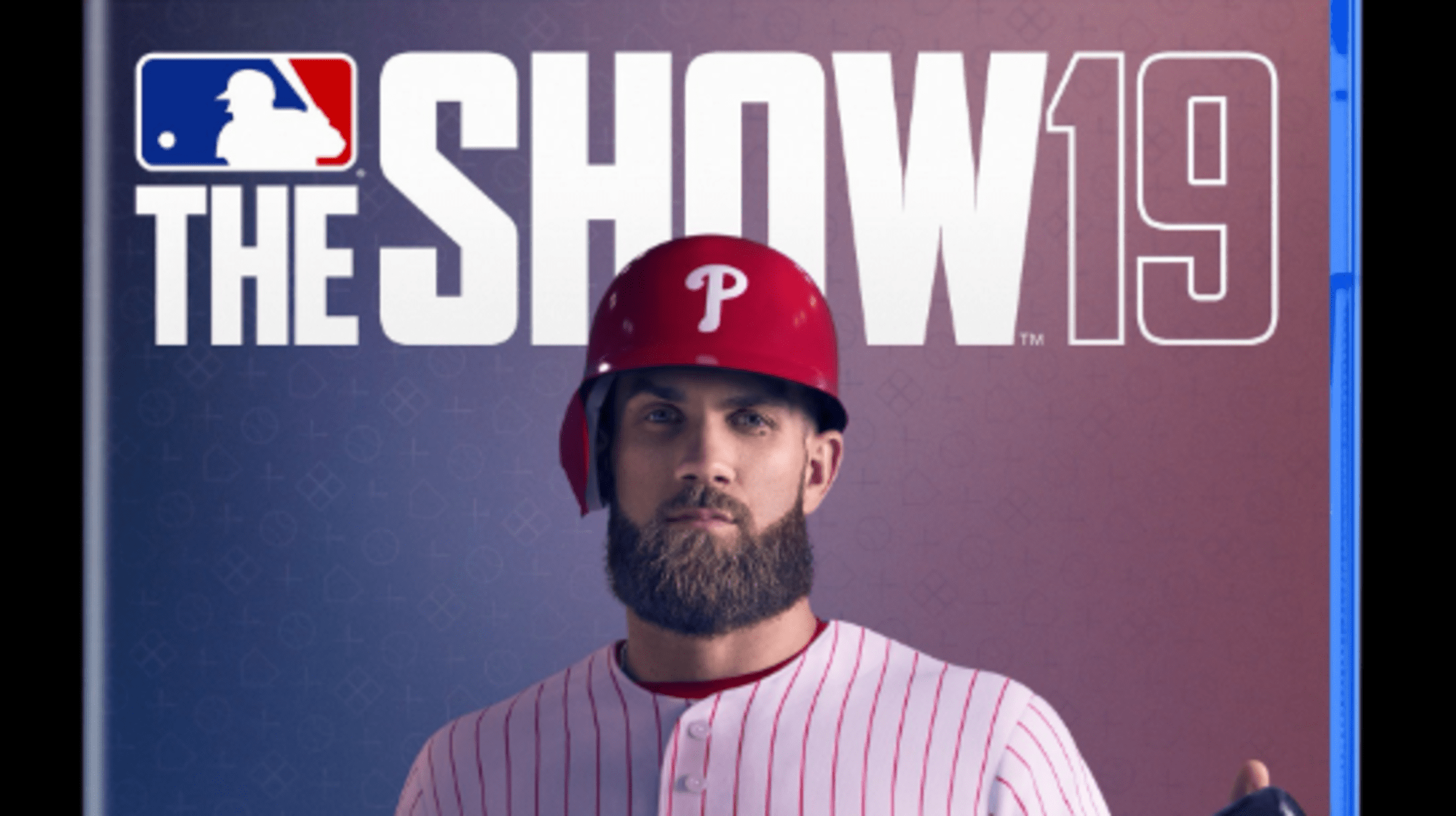 At the beginning of the offseason, it was announced that Bryce Harper would be on the cover of MLB: The Show 19 -- despite it being unclear where the coveted free agent would be playing in 2019. All winter, we wondered what jersey Harper would be wearing come Opening Day.
Honored to be selected as the #PlayStationAmbassador for #TheShow19 cover! Follow @MLBTheShow this offseason to see what uniform I will be wearing on the final cover! pic.twitter.com/31kf0Yel19

— Bryce Harper (@Bharper3407) November 2, 2018
Finally, we have our answer. Harper will be wearing a Phillies uniform -- not just this season, but every season until 2031, thanks to a deal worth $330 million over 13 years. It didn't take long for The Show to show us what its cover star will look like in his new threads:
Breaking News: Harper, Phillies reach agreement:https://t.co/fCHLTdfb4J pic.twitter.com/PCYVTx5j2u

— MLB The Show (@MLBTheShow) February 28, 2019
An #MLBTheShow exclusive! @BHarper3407 chose his colors with the @Phillies, now choose yours: https://t.co/c1vYWCZuaW pic.twitter.com/H5DxWMy7Cc

— MLB The Show (@MLBTheShow) February 28, 2019
Looking pretty good! And there's plenty of reason to be excited about Harper in Philly, both in real life and virtually. Earlier this offseason, The Show ran 30 full-season simulations with Harper on each team. What happened when he was added to the Phillies? Nothing too big -- just another NL MVP Award for the star outfielder:
So... which team in the NL East would go the furthest with Bryce?

How far can Bryce Harper take your team? Find out in #MLBTheShow: https://t.co/c1vYWCZuaW pic.twitter.com/fvept4kkrC

— MLB The Show (@MLBTheShow) January 16, 2019
Simulations aside, we have no idea what kind of hardware Harper may collect during his time in Philadelphia. But adding his bat to a lineup that already features Rhys Hoskins and new additions J.T. Realmuto, Jean Segura and fellow former NL MVP Andrew McCutchen seems like a decent bet to produce a healthy number of runs.
Jordan Shusterman is one half of Cespedes Family BBQ. He enjoys overpaying for Mike Trout in fantasy baseball leagues and convincing the masses that Mike Zunino is good.
Teams in this article:
Players in this article:
Topics in this article: