Clown questions, Hercules and Bryce Harper's best quotes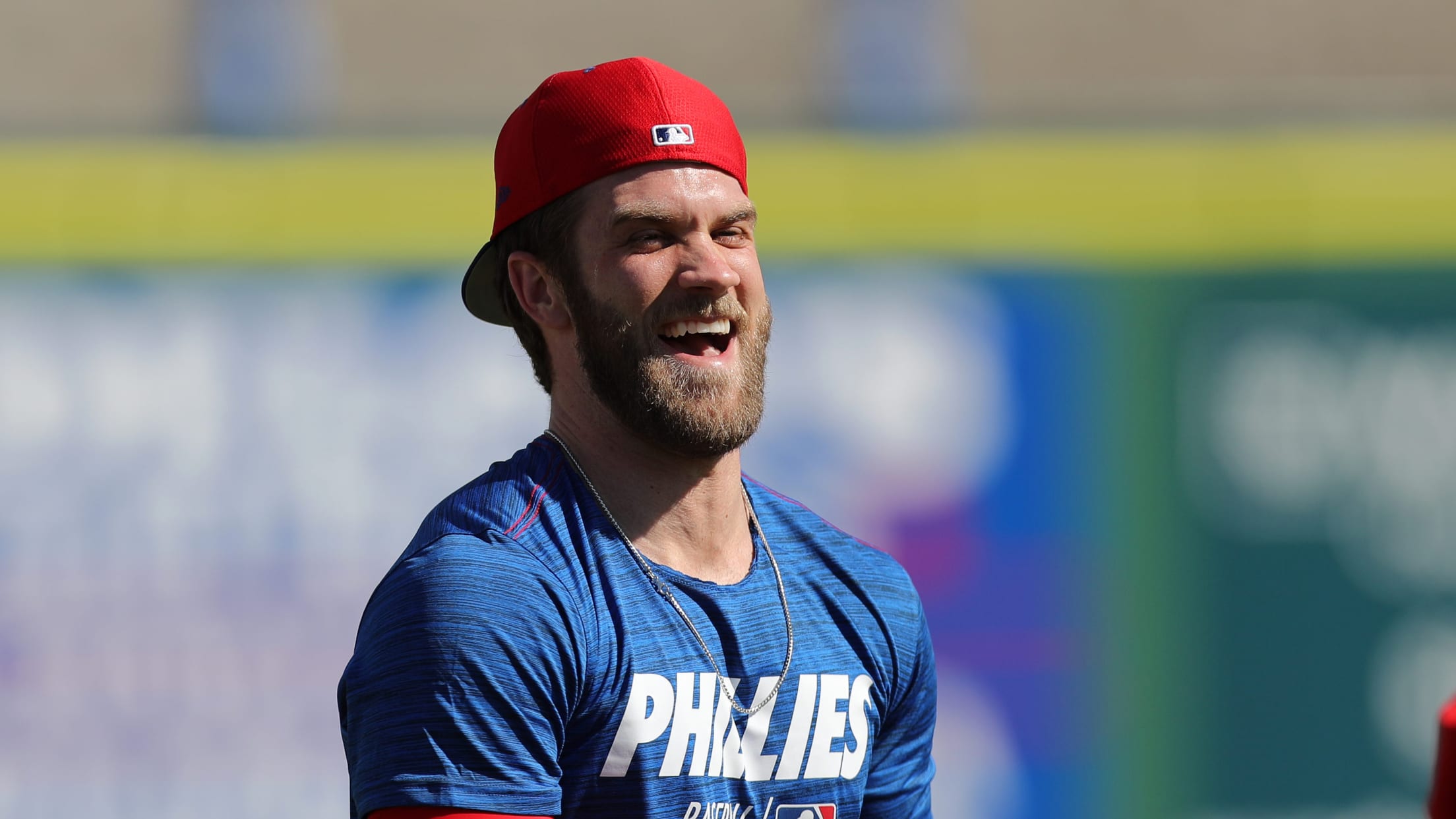 Bryce Harper is many things. He's a slugger. He's a phenom. He's the recipient of a 13-year contract -- setting jersey-sale records along the way. But he has another skill that is sometimes overshadowed: He's a human quote machine.
Like a baseballing Oscar Wilde, Harper's life is conversational art, giving fans a reason to tune in every time he speaks to the press.
His latest came this weekend when he was introduced to the Philadelphia faithful. Endearing himself to anyone who has ever said the exact thing they didn't want to say, Harper announced that he "wanted to bring a title back to D.C." Whoops. Fortunately, the Philly fans will forget all this when Harper first steps to the plate.
Bryce: "We want to bring a title back to D.C." Oops. pic.twitter.com/4ygJdukIon

— Jake Russell (@_JakeRussell) March 2, 2019
Here are a few more of Harper's notable quotables:
"That's a clown question, bro."
This was the then-19-year-old outfielder's response to a reporter's question about whether he was going to take advantage of Canada's lower legal age for drinking. Since then, it's become the quintessential Harper quote and has transcended the sport.
T-shirts were sold, beers were named in its honor and even Senator Harry Reid busted it out. That doesn't happen very often.
"I don't want to answer that right now because I know how many memes will be out there with my bald head."
Reading this quote, it seems normal. What is objectionable about that? But then you hear how Harper pronounces meme -- most say "meem" while the slugger says "meh-may" -- and, well, now you have a meme.
"If I had to describe myself in one word: Hercules."
Ah, the follies of youth. Harper gave this quote to the Curly W when he was just 17 years old -- and what teenager doesn't think they're Hercules?
Though, judging by Harper's photos, maybe he really is a Greek god.
Bryce Harper (@Bharper3407) on the cover of @ESPN Mag's Body Issue #BodyIssue pic.twitter.com/w4MjPhuSXn

— Stacey Pressman (@slp1313) July 2, 2015
"There's nobody as sexy as Robinson Cano in the box. ... I mean, if you look at Cano ... that guy has one of the smoothest, best swings I've ever seen."
This one was pulled from The Body Issue and, well, Harper's definitely not wrong:
"When I hit the ball, I do want to hurt it."
Phillies fans will be hoping for a lot of this:
Teams in this article:
Players in this article:
Topics in this article: