Bryce Harper has shaved his beard in his continuing search for the perfect summer look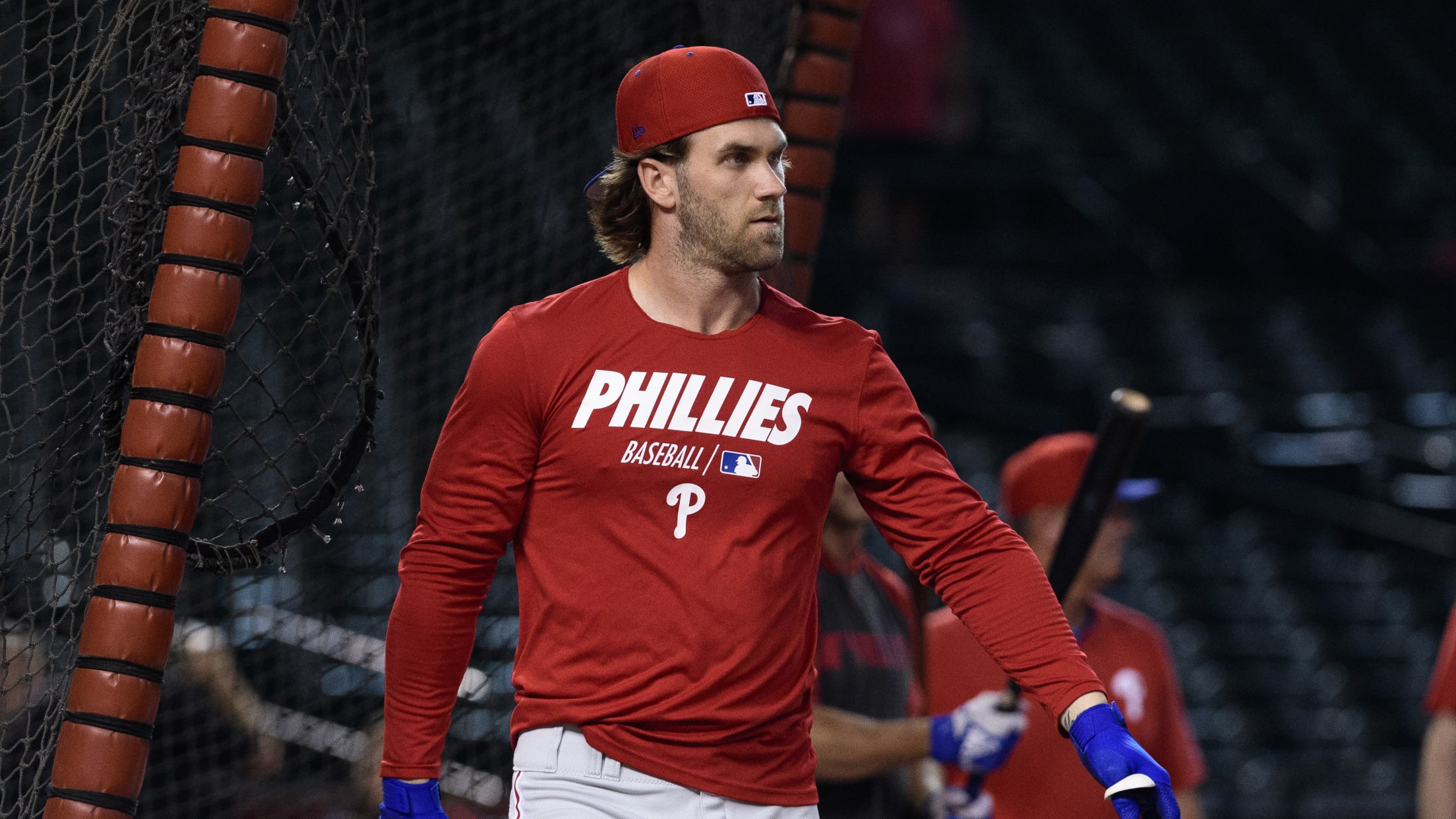 From the moment he walked into Citizens Bank Park for his Phillies debut wearing a shirt depicting Philadelphia icons Gritty and the Phillie Phanatic, Bryce Harper's style choices have been one of the major storylines of this season.
In particular, his hair has been a source of particular fascination -- evolving from his typical well-maintained flow to some weird 80's perm thing to its current wild mane, a metaphor for Harper's roller-coaster year. But all the while, the beard has been a constant: Full, but not James Harden-level.
On Monday, though, that all changed, as Harper showed up to Chase Field with his beard trimmed down to stubble:
It's a dry heat. 🌵 pic.twitter.com/C3VSMk9lRd

— Philadelphia Phillies (@Phillies) August 6, 2019
Last year, Harper shaved his beard off entirely -- not even keeping the stubble he kept around this year -- to decidedly mixed reviews.
.@Bharper3407's beard is gone. Mourn appropriately. pic.twitter.com/ubtw6e0fG5

— Cut4 (@Cut4) June 18, 2018
Fortunately, there's no need to mourn this time around. The combination of the stubble and the still-flowing locks makes for a good look for Harper. Getting rid of the beard should go a long way toward keeping him cool during a potential August hot streak.
Teams in this article:
Players in this article: