Ranking the Phillies' Opening Day fashion runway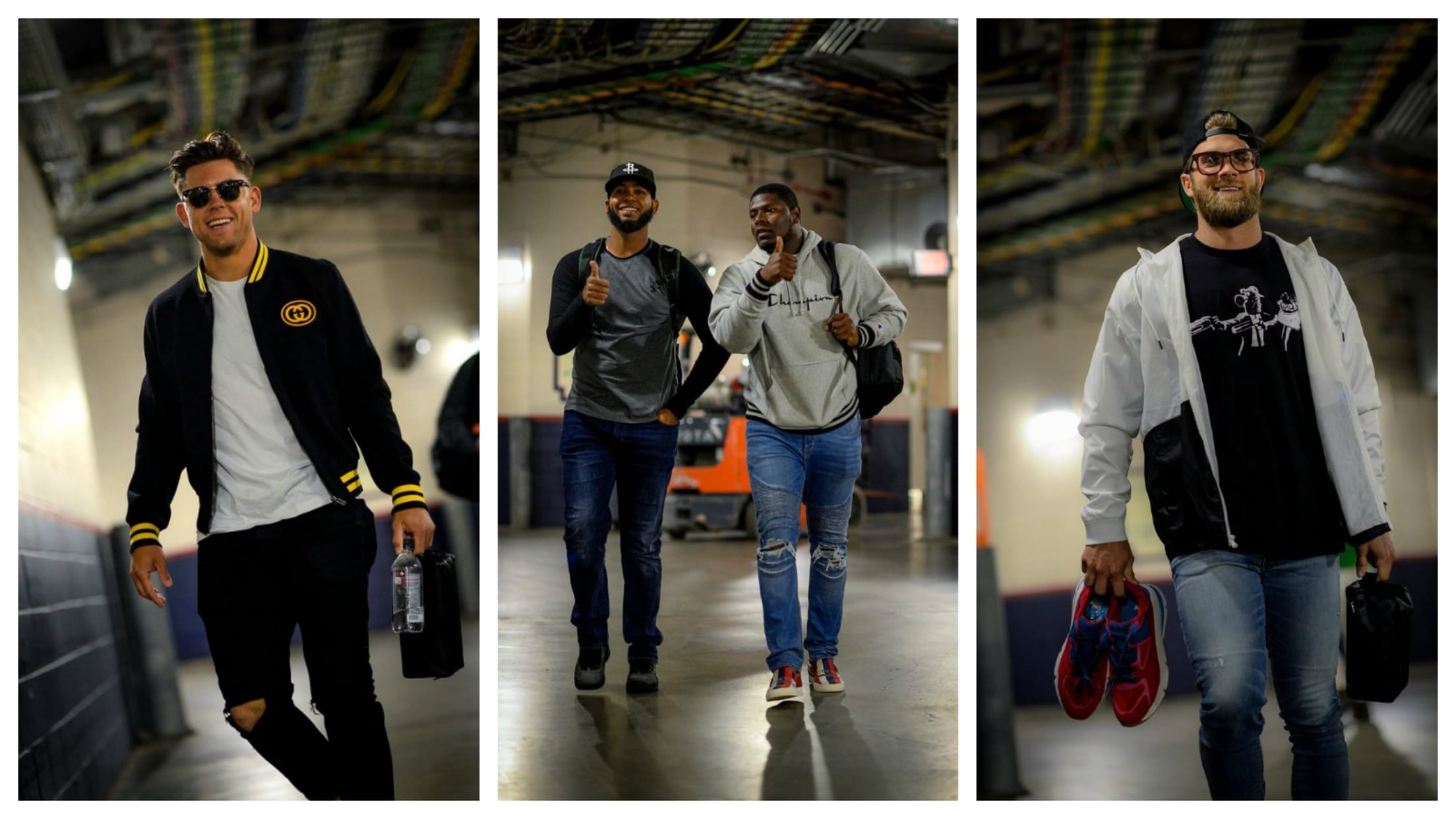 It's an unlikely place for a runway, but here we are. For in the caverns underneath the stadium, athletes get to strut their stuff. While it started in the NBA, baseball players have gotten in on the act, knowing that it's important to show off your best looks all the time.
Before the Phillies Opening Day game against the Braves on Thursday, the team's Twitter account helped the players put on an impromptu fashion show.
How did they do? We ranked each Phillie from worst to best and offered some cutting commentary along the way.
Michael Clair writes for MLB.com. He spends a lot of time thinking about walk-up music and believes stirrup socks are an integral part of every formal outfit.
Gemma Kaneko has been a writer for Cut4 since the end of her term as Witch President in 2014. She is the proudest Tigers fan in New York City.
Teams in this article:
Topics in this article: