Here's why tonight's Phillies-Nationals game is the must-watch event of the 2019 season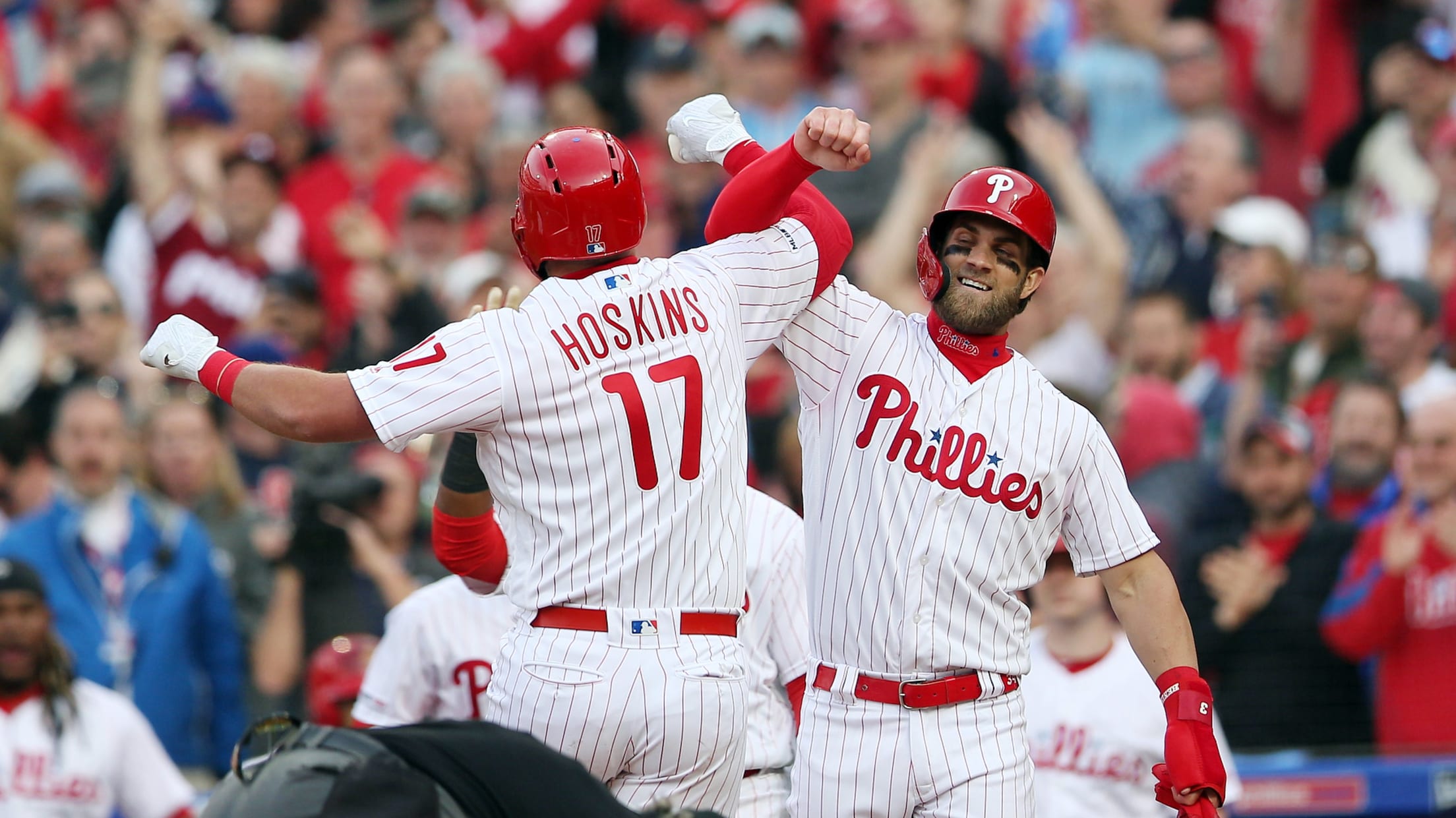 April baseball is a glorious event. It means spring is here and summer is coming. It's a return to the familiar patter of bats cracking and gloves popping. But it's rarely must-watch television in the way a singular event like, oh, the new "Avengers" movie is.
Tonight, though, is different. For at 7:05 p.m. ET, the best pitcher in the game, Max Scherzer, will take the mound against the Phillies, featuring the talents of one Bryce Harper.
The atmosphere will be electric. Fans will pile into the park for another chapter in the NL East rivalry, but now, arguably the greatest hitter in Nationals' history will step on the field as an opposing player.
Some Nats fans will surely cheer, happy for the memories of the years they watched Harper launch baseballs into the D.C. night sky. Perhaps they'll give him a standing ovation, as they did at his final Nationals game last season.
Many will likely boo, angry that the star outfielder found happiness with a division rival in a city with a cracked bell instead of a Washington monument. They'll happily wear their ripped, torn, taped up and otherwise vandalized shirts that proclaim teenage phenom Juan Soto as the player of the future. The game will have the atmosphere of a must-win postseason contest meets nervous high school reunion -- when all you want to do is prove how happy and successful you are to that ex that got away.
Of course, Harper has been successful so far. His Phillies are undefeated. He's wearing Phillies-colored arm sleeves and bright green Phanatic cleats and is brimming ear to ear. Harper has smashed two massive home runs that might still be soaring somewhere in the stratosphere. Only a month into his time in Philadelphia, he appears to have come up with a unique handshake and high-five routine for every new teammate.
But Harper will have a more difficult task than he's likely ever faced before. While Scherzer didn't join the Nationals until 2015, the two have never had a chance to square off. So, when the Nats right-hander struck out 300 batters last season, none of them were Harper. Harper, instead, got to hang out in the outfield and admire the blazing fastballs and darting sliders from a distance, never having to step in and swing against them. Now, in just the fourth game of the 2019 season, we'll finally get to see it: Power vs. power, star against star.
Scherzer doesn't seem to be buying too deep into the spectacle, saying, "We're going to be facing each other a lot. This is just the first. ... This is just Round 1."
But this is also a pitcher whose on-mound grunts and screams make him one of the most competitive and frightening pitchers to face. I wouldn't be surprised if he loads up his fastball with a little more juice the first time Harper steps into the box tonight. And I wouldn't be shocked if Harper's swing is a little more wild, hoping to batter the very air around the ball, too.
Max effort. 🔊 pic.twitter.com/LMA9zRTaPG

— MLB (@MLB) August 13, 2018
With flashbulbs popping and two of the very best facing off, this is the must-watch game of the young baseball season. These two clubs will be battling for NL East supremacy and this single April game could even end up being the difference in the division and postseason races. This is baseball at its best. Don't miss it.
Teams in this article:
Players in this article:
Topics in this article: