Carlos Martinez and Marcell Ozuna became roommates after they saw ghosts in their hotel rooms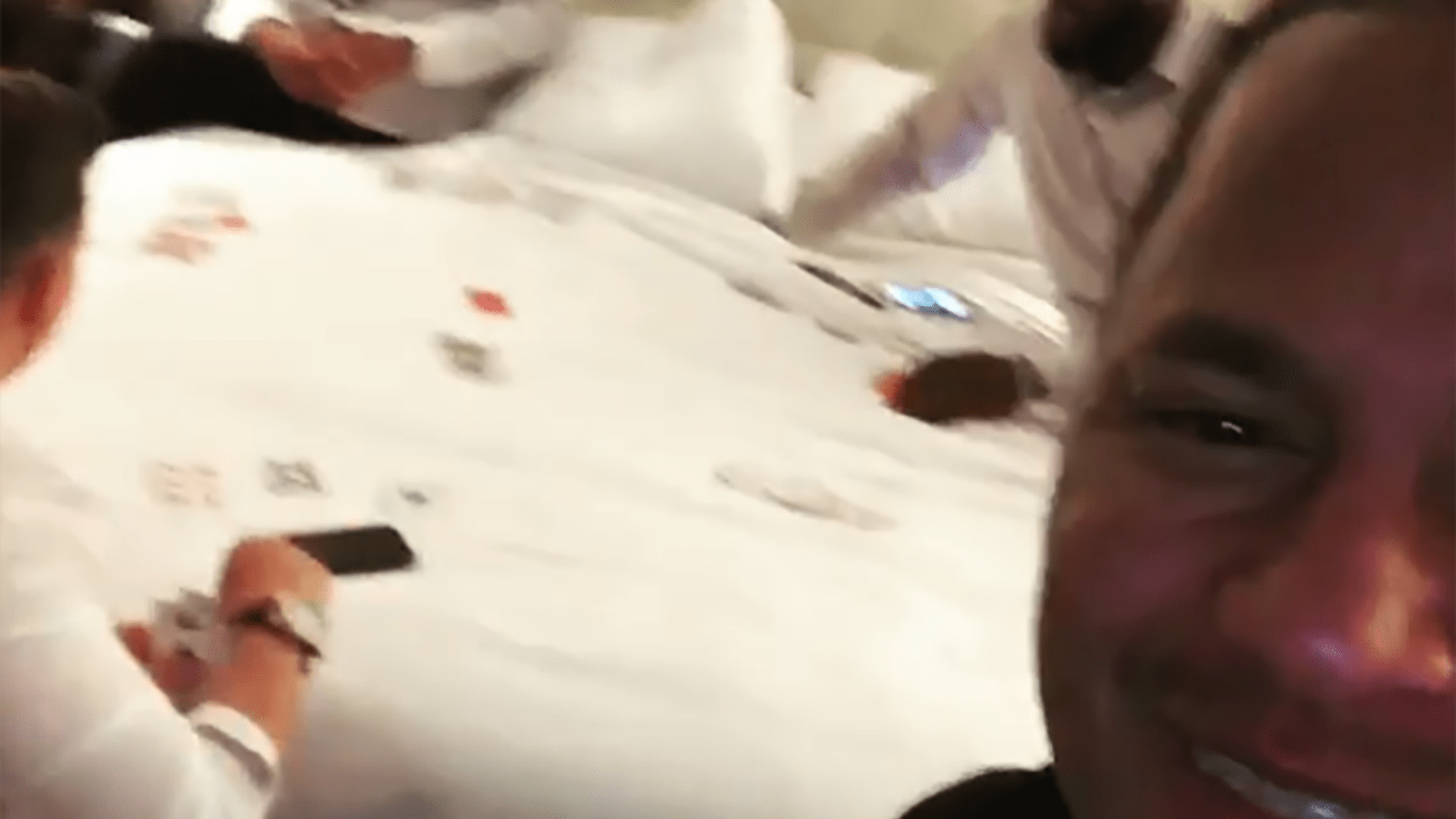 Most hotels host guests who check in and check out. Not Milwaukee's famous Pfister Hotel. Sometimes their guests check in and never check out. That's right: The hotel is rumored to be filled with ghosts -- kind of like a non-threatening Overlook Hotel.
Often the first choice among big league teams when they come to town to play the Brewers, the hotel is known for its terrifying history of things that go bump in the night. Clint Hurdle once comforted a Pirates player that was frightened while in the hotel. Ji-Man Choi experienced one of its many paranormal events while trying to sleep. Carlos Gomez heard voices when he got out of the shower.
The Cardinals, recently in town to play the Brewers over the weekend, were just the latest to confront the ethereal plane. After his start on Thursday, Carlos Martínez posted a video Instagram on saying that he couldn't sleep in his room because of a free-floating, full-torso vaporous apparition. Same with outfielder Marcell Ozuna. So, the two of them -- along with Tommy Pham and some Cardinals coaches -- headed to Francisco Peña's room for comfort.
"We are here in Milwaukee," Martinez said in Spanish in the video. "I just saw a ghost. In Ozuna's room, he saw another one."
"We are all here. We are all in Peñita's [Francisco Pena] room. We are all stuck here. We are going to sleep together… If the ghost shows again, we are all going to fight together."
Not sure what Martinez's plan of attack was, but he may have wanted to contact Rockies pitcher Jon Gray, who hunts ghosts in his spare time.
Teams in this article:
Players in this article: