This Father's Day, take time out to celebrate some of baseball's premier dog dads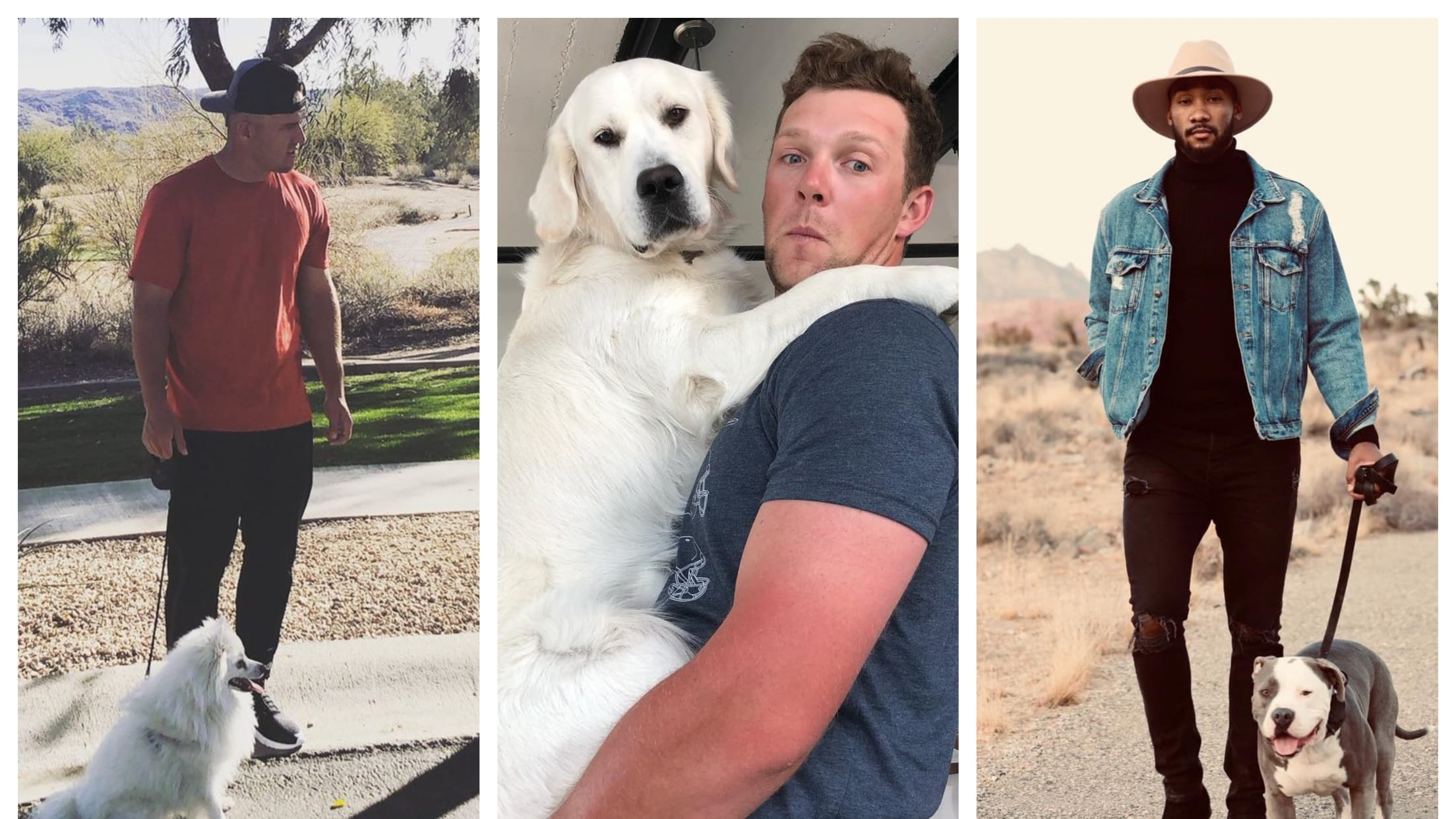 Father's Day is pretty much exclusively reserved to celebrate the relationship between humans -- father and son or daughter. Without dads, none of us would be here, and so on.
But what about the dog dads? A number of baseball players are quick to share their "children" on social media frequently, and it makes for a great alternative way to think about Father's Day. So, with that in mind, here's a selection of some of the best dog dads in the game today.
Mike Trout is a friend to all dogs -- especially his own, Juno, the biggest star of the Trout family.
Juno Trout & her father @MikeTrout pic.twitter.com/5xboAsn9Qi

— Cut4 (@Cut4) June 16, 2019
Mets outfielder Brandon Nimmo and his wife, Chelsea, have a dapper lil' pup named Jake in their lives, and he's adorable:
Jake & his dad @You\_Found\_Nimmo pic.twitter.com/rFzajmBu0a

— Cut4 (@Cut4) June 16, 2019
Carlos Correa and his wife, Daniella, live with a pair of guardians-in-training, Groot and Rocket:
Groot, Rocket, & their Star Lord @TeamCJCorrea pic.twitter.com/y1hordO0Nl

— Cut4 (@Cut4) June 16, 2019
And say hello to Enrique Hernández, Mariana, Arizona and Bruce.
Arizona, Bruce, & dad @kikehndez pic.twitter.com/8EUnbPw6ll

— Cut4 (@Cut4) June 16, 2019
Congrats on the great lil' pup, Rookie, Rhys Hoskins!
Rookie & his dad @rhyshoskins pic.twitter.com/emn9fbYfz9

— Cut4 (@Cut4) June 16, 2019
Rays lefty Blake Snell has a solid gaming crew at the ready at all times:
June, Griffey, & their pops @snellzilla4 pic.twitter.com/c76W9e1KAL

— Cut4 (@Cut4) June 16, 2019
While Amir Garrett goes out on fashionable photo shoots with his pups:
Dozer, Dash, & their dad @Amir\_Garrett pic.twitter.com/CHGJj7NETZ

— Cut4 (@Cut4) June 16, 2019
This only scratches the surface on baseball dog dads, of course, but it's a pretty good start. Happy Father's Day to all dads -- human dads, dog dads, cat dads, fish dads, and all general pet dads!
Adrian Garro joined MLB.com in 2016. Throughout his travels, both Bartolo Colon and Vin Scully have placed their hands on his shoulders. Not at the same time, though. That'd be amazing.