Charlie Culberson happily autographed a young couple's baby at Braves Spring Training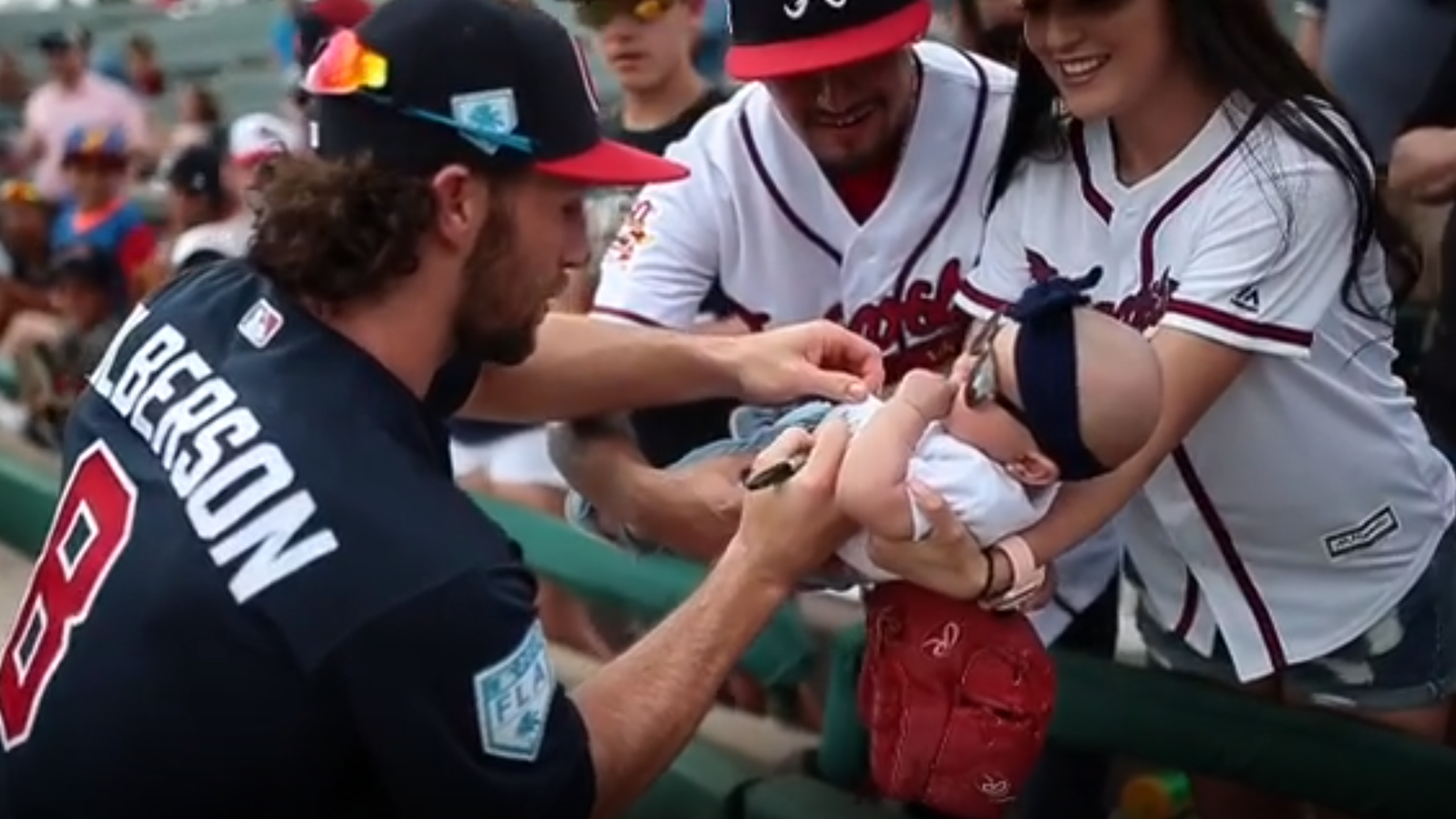 Charlie Culberson is a man of intrigue. In addition to being a versatile utility man, he's hit a division-clinching walk-off home run in the final home game of Vin Scully's career and also looks a lot like his teammate, Dansby Swanson.
Oh, and he signs babies on a regular basis, too. Late last season, he did just that for a fan after a Braves game, exhibiting a serenity that implied maybe he's done this sort of thing before?
Fast-forward to Monday afternoon at Spring Training, when ... well, you know what's coming:
Now, this baby is only 5 months old (per the parents in the video above). It's doubtful this young Braves fan will remember this moment -- but thanks to social media, it will live forever.
For a fun gag, Culberson and Swanson ought to team up for a baby-signing autograph competition, if only to see if fans can tell the difference ...
Adrian Garro joined MLB.com in 2016. Throughout his travels, both Bartolo Colon and Vin Scully have placed their hands on his shoulders. Not at the same time, though. That'd be amazing.
Teams in this article:
Players in this article:
Topics in this article: