Chris Davis finally got his first of 2019, so this Baltimore restaurant celebrated with an open bar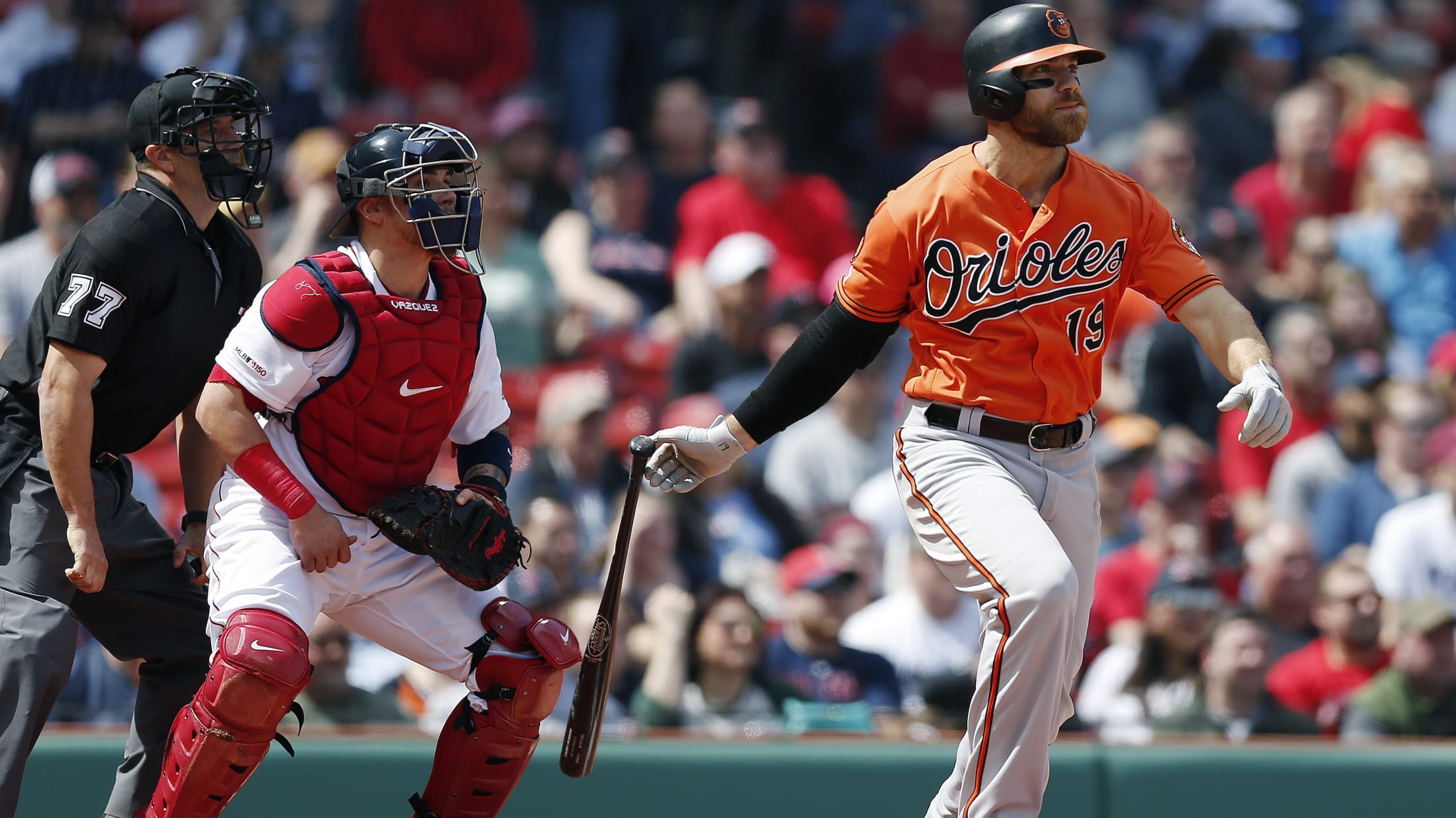 Chris Davis' hitless streak couldn't go on forever. Whether it would end by blast or by bunt, the 0-for-54 stretch had to come to a close. It was only a matter of time.
When it did, Lee's Pint & Shell was ready. Taking a page from the book of Cleveland bars that had beer locked up until the NFL's Browns won their first game of 2018, Lee's had a special planned for its patrons when Davis snapped his skid. For two hours, there would be an open bar!
Note the catch: No fair-weather fans allowed. You had to be at Lee's for the beginning of the game, ready to cheer Davis on from start to finish.
It's a pretty smart ploy. Other Baltimore bars planned promotions based around Davis' first hit, but this one seemed like the best. (Although free corn dogs do sound pretty tasty.) What better way to celebrate the end of the infamous streak than with a happy hour?
Lee's came oh-so-close to starting up that open bar on Friday night against the Red Sox, when Davis pinch-hit in the top of the ninth and hit a sinking line drive ...
... that sailed right into the glove of Eduardo Núñez, who was perfectly positioned in short right field.
In the blink of an eye, the O's fans at Lee's had their hopes raised and immediately dashed.
The patrons at Lee's Pint & Shell in Baltimore react to Eduardo Nunez catching Chris Davis' pinch-hit liner to end the game...and deprive them of open bar. https://t.co/JD51xZzizk pic.twitter.com/PegdCveZu6

— Eddie Matz (@ESPNeddiematz) April 13, 2019
It was a crushing blow, but thankfully for Davis, the drought finally ended on Saturday.
Davis got the start at first base against Rick Porcello on Saturday, and with the bases loaded in his first at-bat, it was high time for hit No. 1:
Cheers all around!
Congratulations to Davis, and, of course, the denizens of Lee's, who will get to enjoy the open bar while they watch the rest of the Orioles' matinée.
Teams in this article:
Players in this article:
Topics in this article: