Noble Giants fans stepped up to pose in place of strikeout signs when they ran out in the 18th inning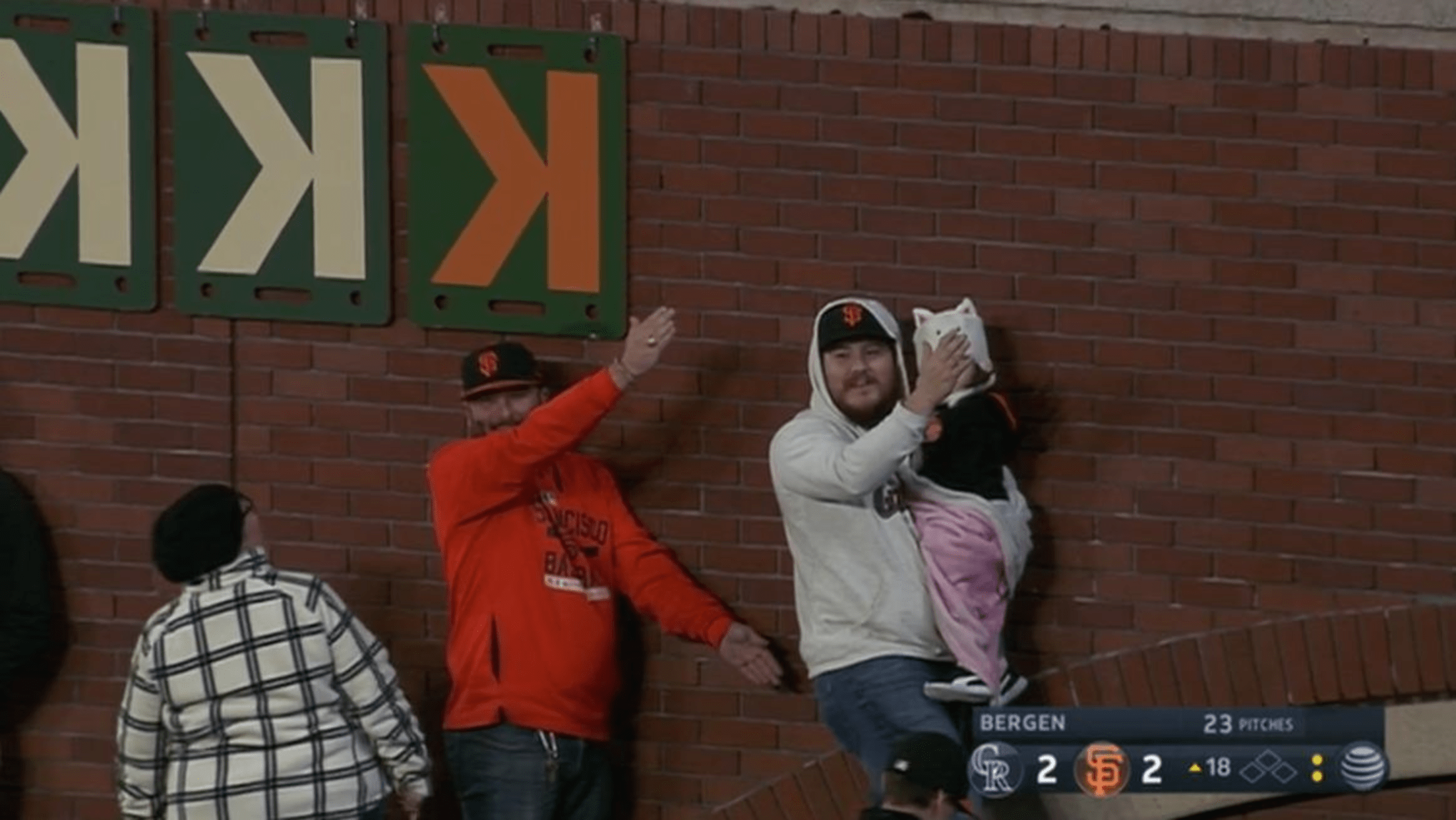 It's a common practice throughout baseball stadiums to have a specific area to track all of the strikeouts recorded by the home team. It's a fun way to keep fans buzzing about any given pitching performance, and during record outings like Kerry Wood's 20-strikeout game, tracking all the "K" signs out there gets pretty crazy! What happens if you run out?
Giants fans at Oracle Park found themselves in this predicament during Friday night's 18-inning marathon. Through 17 frames, the Giants' pitching staff combined to fan 21 Rockies, using up the entirety of the right-field fans' strikeout signs. So when Travis Bergen got the K's going again in the top of the 18th, it was time to improvise:
He's got help! pic.twitter.com/UzBu1wdqC0

— Cut4 (@Cut4) April 13, 2019
Ingenious. Brave. Brilliant.
We can't say enough good things about these upstanding Giants fans. They seemed to recognize the greatness of the moment, too.
My life has reached its pinnacle. #22ndK https://t.co/EalbURCuxL

— Tylor Hall (@thatguytylor) April 13, 2019
The K-sign crew got a further assist when Bergen whiffed Trevor Story, striking out the side.
Best fans in baseball 🙌 https://t.co/LW9IR8AqyQ

— San Francisco Giants (@SFGiants) April 13, 2019
That's 24 strikeouts in total and six quickly tiring arms stuck in media res.
Luckily for them, they didn't have to stand on guard for much longer. The Giants finally rallied in the bottom of the 18th to end one of the lengthiest games in Oracle Park history with a 3-2 win.
If anyone deserved to relish the victory the most, it was those noble fans.
Andrew Mearns is a writer for Cut4 whose baseball obsession was born from the shattered dreams of Mike Mussina's perfect game attempt in 2001. He has a startling memory of World Series highlights that barely functions as a party trick.
Teams in this article:
Players in this article:
Topics in this article: