Cubs coach Tim Buss added to his legacy of Spring Training stunts with a bold new look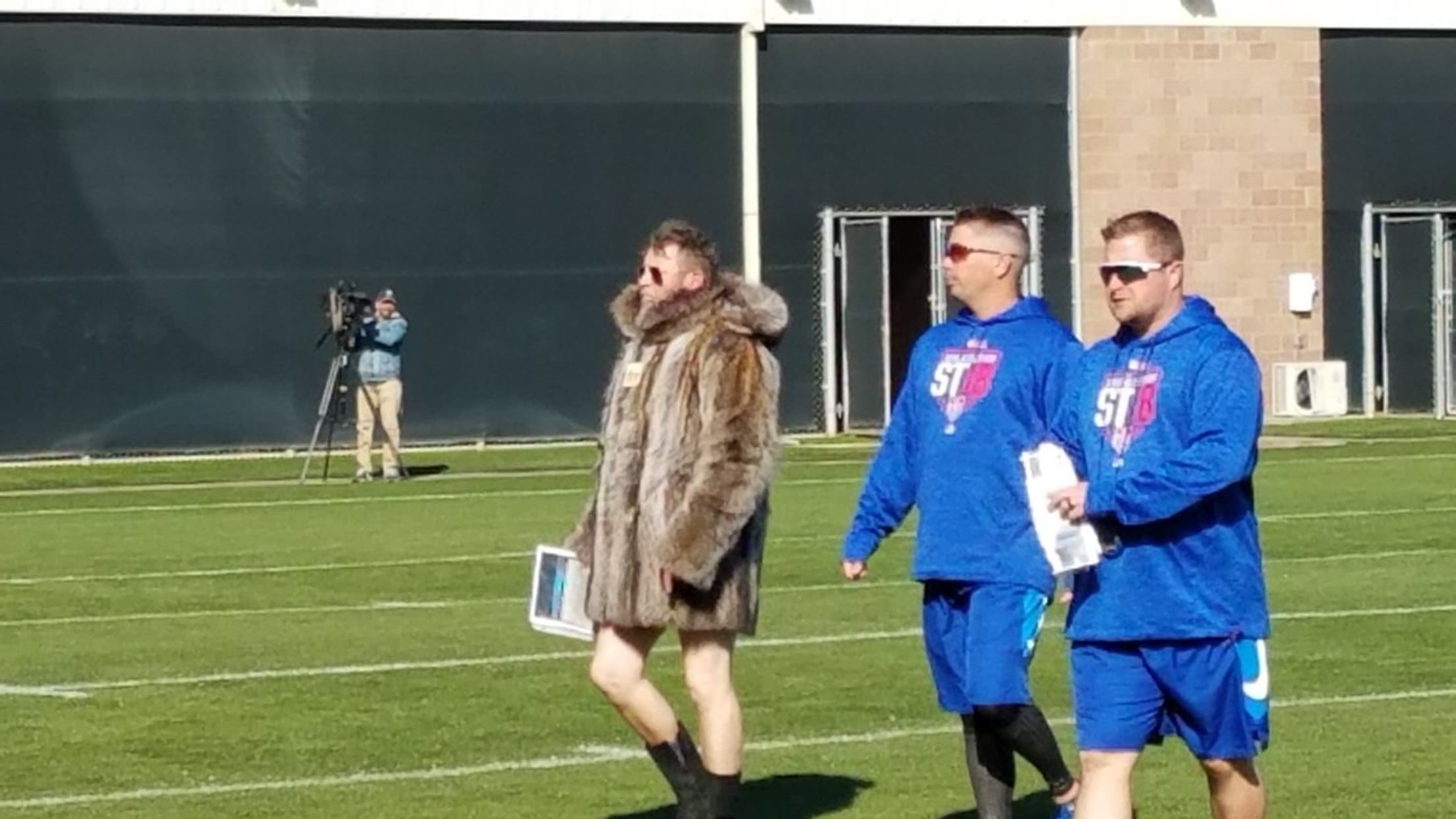 You know the type of person who owns a room upon entering it? Whether due to that person's robust personality or unique sense of fashion, we all know somebody who fits the bill.
Those who frequent Cubs Spring Training in recent years have been treated to random acts of flair thanks to strength and conditioning coach Tim Buss, who showed up at camp Wednesday morning in this getup, as captured for the masses by MLB.com's Carrie Muskat:
This is one way to deal with the chilly weather in AZ. #Cubs pic.twitter.com/ILxtu660Sy

— Carrie Muskat (@CarrieMuskat) February 21, 2018
You'd have been forgiven if you thought Macklemore was paying the team a visit:
That's one way to dress at Spring Training, but another entirely in Arizona, which isn't exactly known for its cold weather. But, to Buss' credit there, he opted not to wear long pants. Whatever works!
He's no stranger to this type of display ... not by a long shot. Remember when Joe Maddon had the Cubs dress up in "Anchorman"-themed outfits for a road trip last May? Here's how Buss played the game: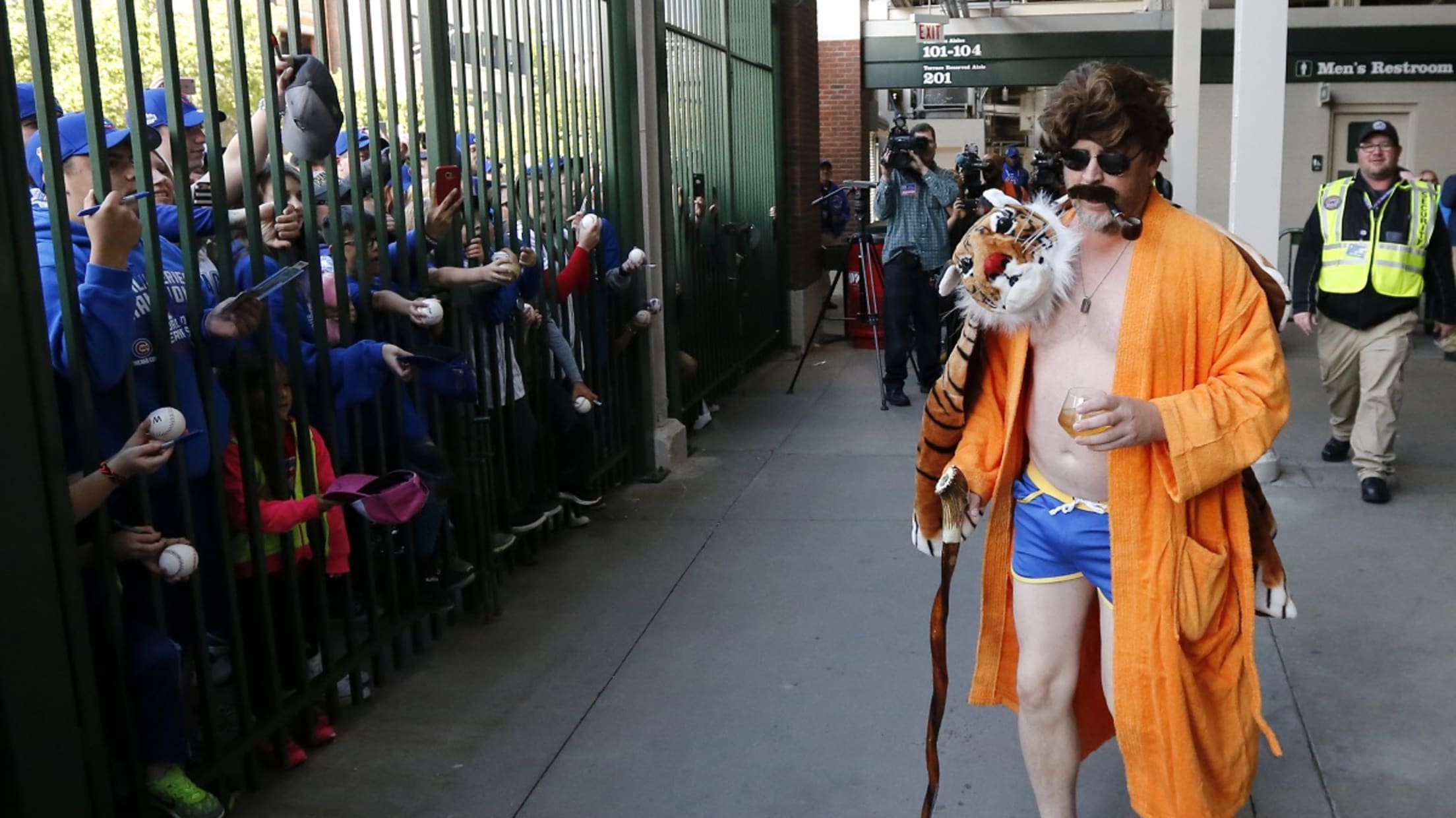 And last February, with the Cubs basking in the glow of their still-fresh World Series title, Buss drove his Ferrari to camp just because:
The man has a style, and he carries it well.