Take a look back at the bizarre things Cubs fans have done to try to Reverse the Curse
Tonight, Wrigley Field will host a World Series game for the first time since 1945. During Game 4 of that 1945 Series, events transpired that would go down in baseball lore for the most unexpected of reasons: a tavern owner, his goat and a curse.
By now you know the legend: Chicago tavern owner William Sianis had two tickets to Game 4 of the World Series and tried to use the second ticket for his pet goat, Murphy. The Wrigley Field staff denied entry to the farm animal. (Because of course they did! A ridiculous fan tried to bring a goat to a World Series game!) Sianis cursed the Cubs and the team never won a championship again.
With their first NL pennant since 1945 now safely secured, it's impossible not to wonder if the championship drought is mercifully about to end for the Cubs. Whether or not this is the year the curse meets its decisive end, it hasn't lasted this long for want of attempts to end it. Here's a look back at some of the more memorable attempts to exorcise The Curse of the Billy Goat:
1973, 1984, 1989, 1994, 1998, 2003: Return of the Billy Goat Tavern goat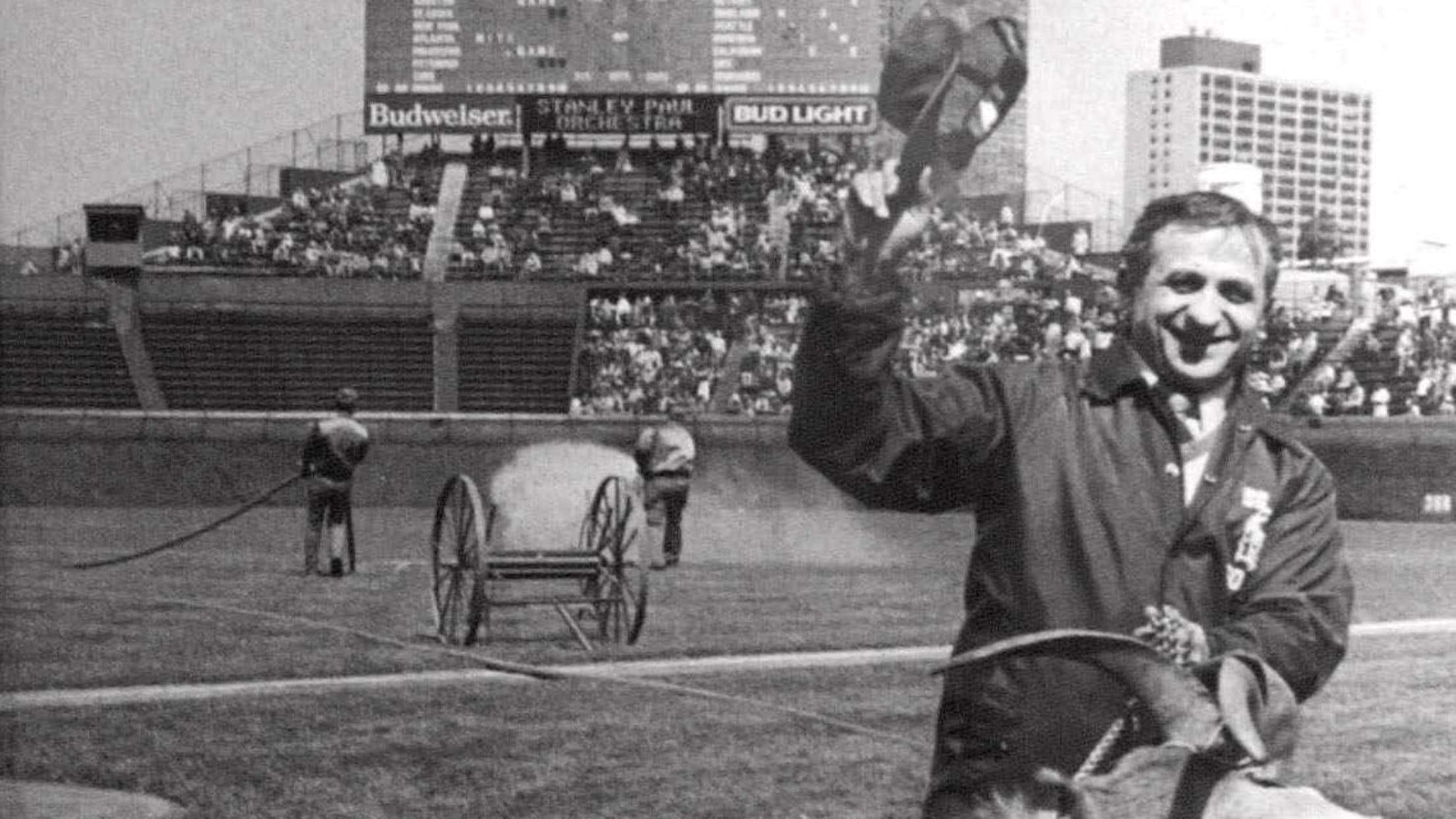 Sianis reportedly attempted to forgive the Cubs and lift the curse before he passed away in 1970, but he proved unsuccessful. Later, his nephew, Sam Sianis, took over the Billy Goat Tavern and made public attempts to reverse the curse by repeatedly bringing goats to Wrigley Field which were allegedly descendants of the infamous Murphy.
February 2004: Exploding Bartman Ball
Perhaps the most infamous continuation of the curse was the Steve Bartman incident in the 2003 NLCS. With the Cubs just five outs from a trip to the World Series, an eighth-inning meltdown began a sequence of events which led to the Marlins eventually winning the pennant. One of the many miscues in that ill-fated eighth inning was a fan named Steve Bartman attempting to catch a foul ball and, in doing so, preventing Cubs left fielder Moises Alou from catching it. The "cursed" ball was later bought at an auction by Harry Caray's Restaurant and summarily blown up prior to the 2004 season: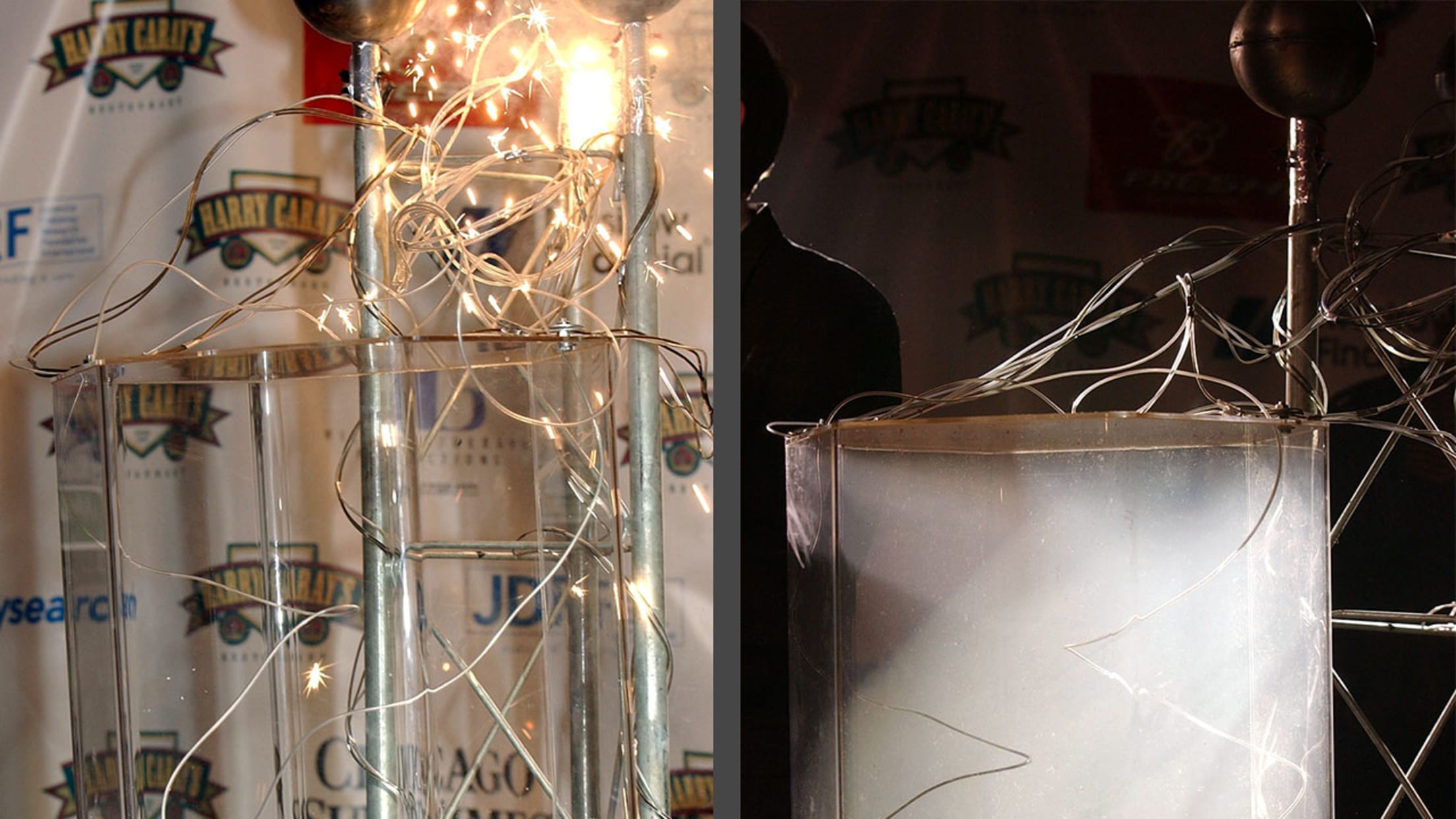 February 2005: Bartman Ball Sauce
Since exploding the ball didn't reverse the curse in 2004, Harry Caray's Restaurant went one step further the following year: They took remaining scraps of the ball and included it in a tomato sauce to be served over spaghetti. The Cubs finished the season in fourth place.
October 2008: Greek Orthodox priest spreads holy water
In 2008, the Cubs finished with the best record in the National League. Prior to their NLDS matchup against the Dodgers, the Cubs brought in a Greek Orthodox priest to spread holy water in their dugout. The Dodgers swept the Cubs three games to none.
September 2015: Competitive eaters eat a goat
Last year, the Cubs made the postseason for the first time since 2008, so it was time to once again attempt to exorcise the curse. A group of competitive eaters organized a ceremonial eating of a goat:
October 2016: Goat sausage
Although the goat eating didn't work a year ago, a local Chicago restaurant made a more community-oriented attempt this October to try, once again, to lift the curse. An Oak Park butcher shop, Carnivore Inc., made goat sausage and distributed it for free to fans outside Wrigley Field prior to the NLDS. They plan to do the same thing again prior to today's World Series game.
Will this goat sausage curse reversal attempt be the one that will finally appease Murphy and bring a championship to Chicago? Watch the Cubs try to take the next step toward making it happen tonight in Game 3 (7:30 p.m. ET air time and 8 ET game on FOX).