Dave Roberts and Alex Cora's best moments playing for their 2018 World Series opponents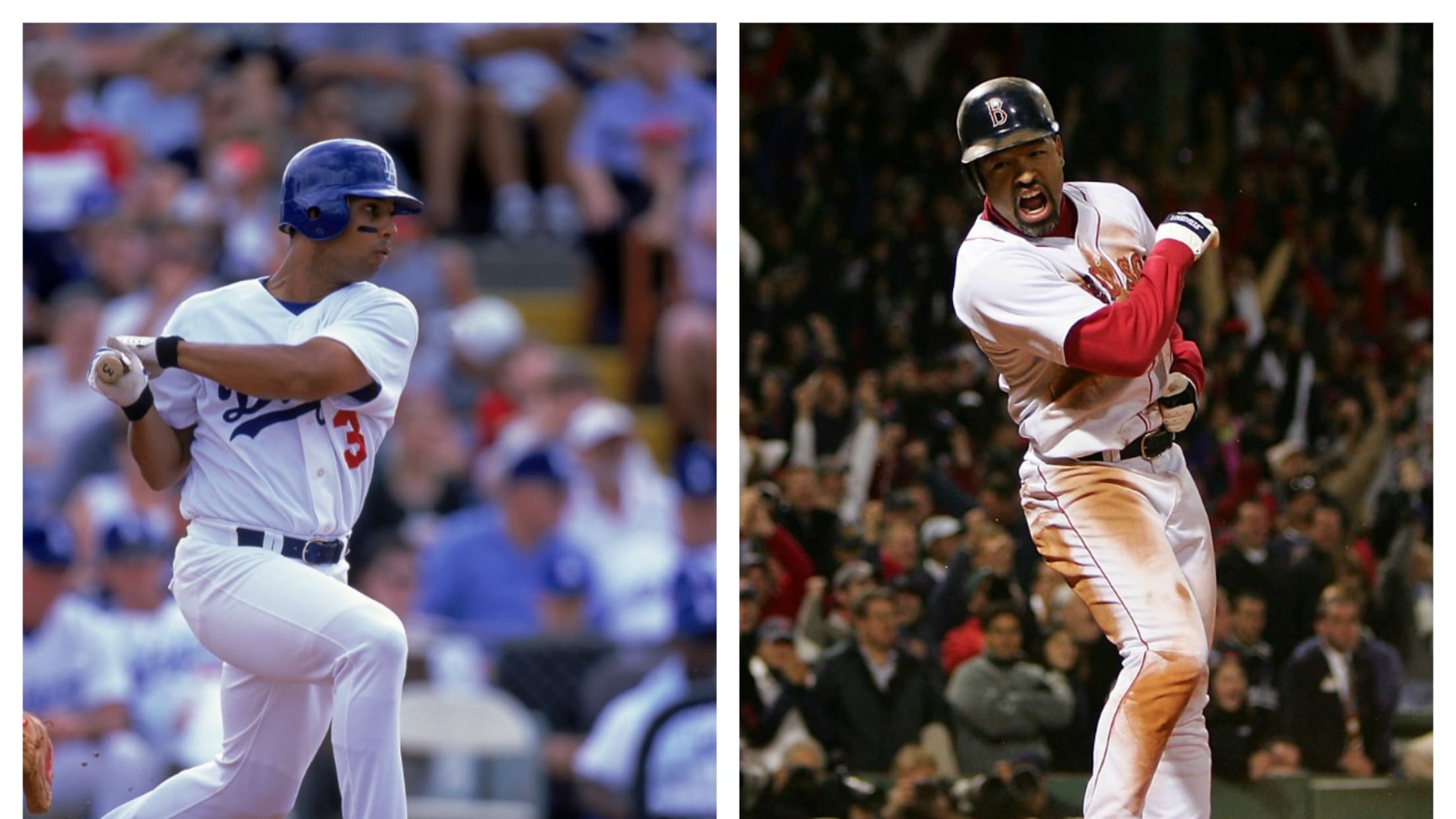 After guiding their respective teams to the World Series, managers Dave Roberts and Alex Cora are pretty well-loved in Los Angeles and Boston, respectively. Not so long ago, though, the situations were reversed: Cora played the first seven years of his career with the Dodgers, while Roberts spent a pretty famous few months as a Red Sox.
So before the two skippers face off in the Fall Classic, we thought we'd go full Freaky Friday -- and revisit some of their best moments with the team they'll be facing in Game 1 tonight.
Cora's debut
Cora was initially drafted in the 13th round by the Twins in 1993, but instead of signing he opted to play at the University of Miami. He quickly became a star, arguably the best defensive player in the country, and he led the Hurricanes to consecutive College World Series appearances in 1995 and 1996.
The Dodgers took notice, taking Cora in the third round of the 1996 Draft, and in less than two years he was ready to make his Major League debut -- thanks both to his smooth glove and his undeniably boyish charm: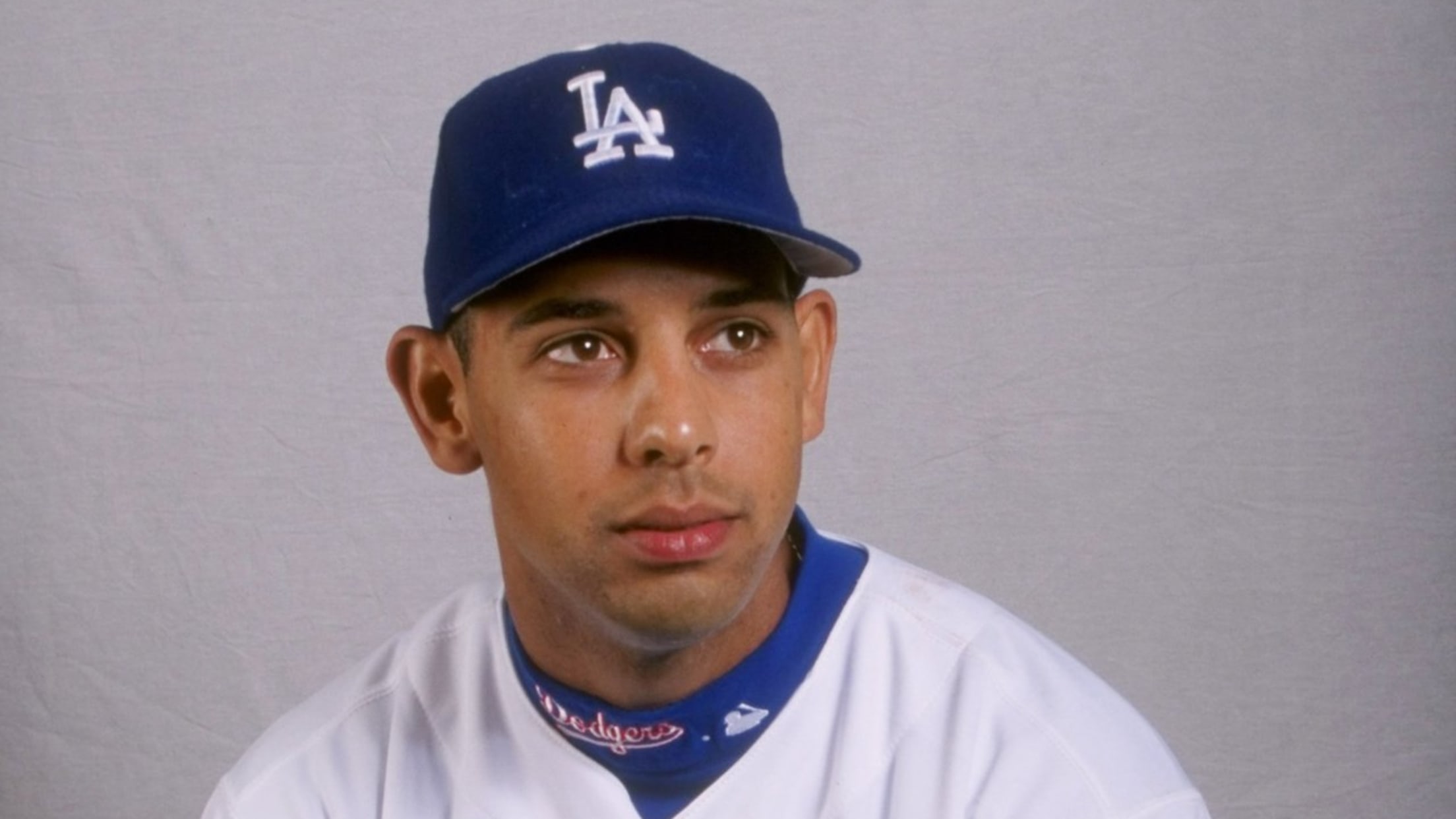 Cora got the call on June 7, 1998, as a late-inning defensive replacement against the Mariners -- where his brother Joey just happened to be the starting second baseman. Sure, the younger Cora struck out in his only at-bat that day, but over the next seven years he proved to be a solid contributor for L.A., appearing in 684 games and piling up 482 hits.
A hustling first hit
Roughly a month after his Major League debut, Cora picked up his first career hit with a perfectly executed drag bunt up the first-base line at Candlestick Park, though it required Cora to dodge an inspired tag attempt from first baseman J.T. Snow:
A rather notable way to pick up one's first career hit, right? Cora had a knack for drama, as a hit six years later would prove.
The 18-pitch at-bat
Cora's at-bat against the Cubs' Matt Clement on May 12, 2004, began like any another midseason plate appearance. The infielder worked the count to 2-1, then fouled a pitch off to even things up at 2-2. Then he fouled another pitch off ... and another ... and another, until he'd spoiled 14 pitches in a row.
Pitch No. 18, however, wasn't a foul ball. It was a dinger:
Roberts' blast off Curt Schilling
Roberts didn't hit many homers throughout his playing days -- only 23. But he'd occasionally sneak up on pitchers with his swing, as he did Curt Schilling in Arizona on April 1, 2003:
Chipping in to help each other
The lines get blurred a bit when you consider that both managers were teammates on the '04 Dodgers, before Roberts was picked up by the Red Sox for the stretch run (more on that later). And on April 14 of that year in San Diego, Cora scored on a sac fly hit by -- you guessed it -- Roberts to plate a run for Los Angeles. Teamwork!
The Steal
OK, we're here, the moment you've all been waiting for. (Well, not Yankees fans; you guys might want to look away.)
Roberts had been stealing bases for pretty much his whole life. A two-sport in high school in San Diego, he walked on to UCLA's baseball team and left four years later as the school's all-time stolen base leader. In his first full season of Minor League ball in 1995, he swiped 30 bags in just 92 games. He compiled 45 steals in 2002 -- with the Dodgers, no less -- and 40 more in 2003.
So when the Red Sox looked around at the 2004 non-waiver Trade Deadline in search of anything that might help their team finally break its 86-year World Series drought, they figured that Roberts' speed might come in handy off the bench. If only they knew:
Roberts spent just three months in Boston, but he forever etched his name into franchise lore.