What was David Ortiz actually saying to Rafael Devers in this photo?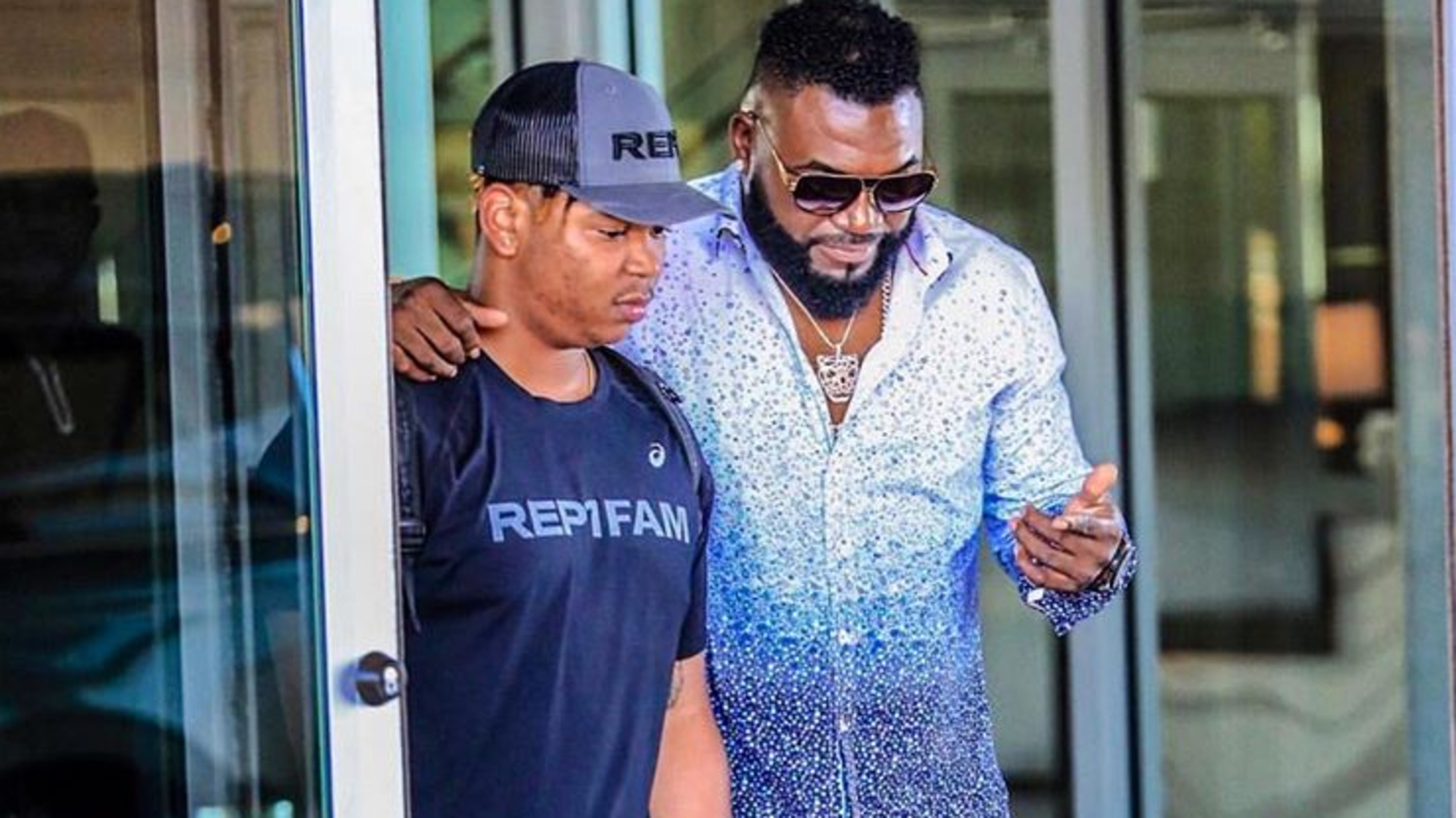 Good advice is hard to come by nowadays. In this ever-more-complicated world, who can we really trust to hear us out and offer up meaningful suggestions for how to improve our lives?
How about David Ortiz?
The legendary Red Sox DH posted a picture alongside current Red Sox large child and third basemen Rafael Devers, in which Big Papi looks like he's bestowing some very insightful advice to the baby-faced Boston third baseman.
First of all, Ortiz's shirt is the most stylish outcome of a Microsoft Office fill effect gradient that's ever existed on this earth. Big Papi added in the caption that this conversation was about helping Devers to understand how important discipline is to having a successful career, but is that really all they were talking about? Was Ortiz telling him about the best restaurants in the Boston metro area? Or maybe he was telling him that he has to pretend to like the Patriots as long as he's playing in Beantown.
Tell us what you think in the poll below.
Jake Mintz is the louder half of the Cespedes Family BBQ. Despite a torn UCL in his right elbow, he still finds a way to tweet excessively during baseball games.
Teams in this article:
Players in this article:
Topics in this article: