Nick Hundley's 104.2-mph liner ripped Rafael Devers' glove right off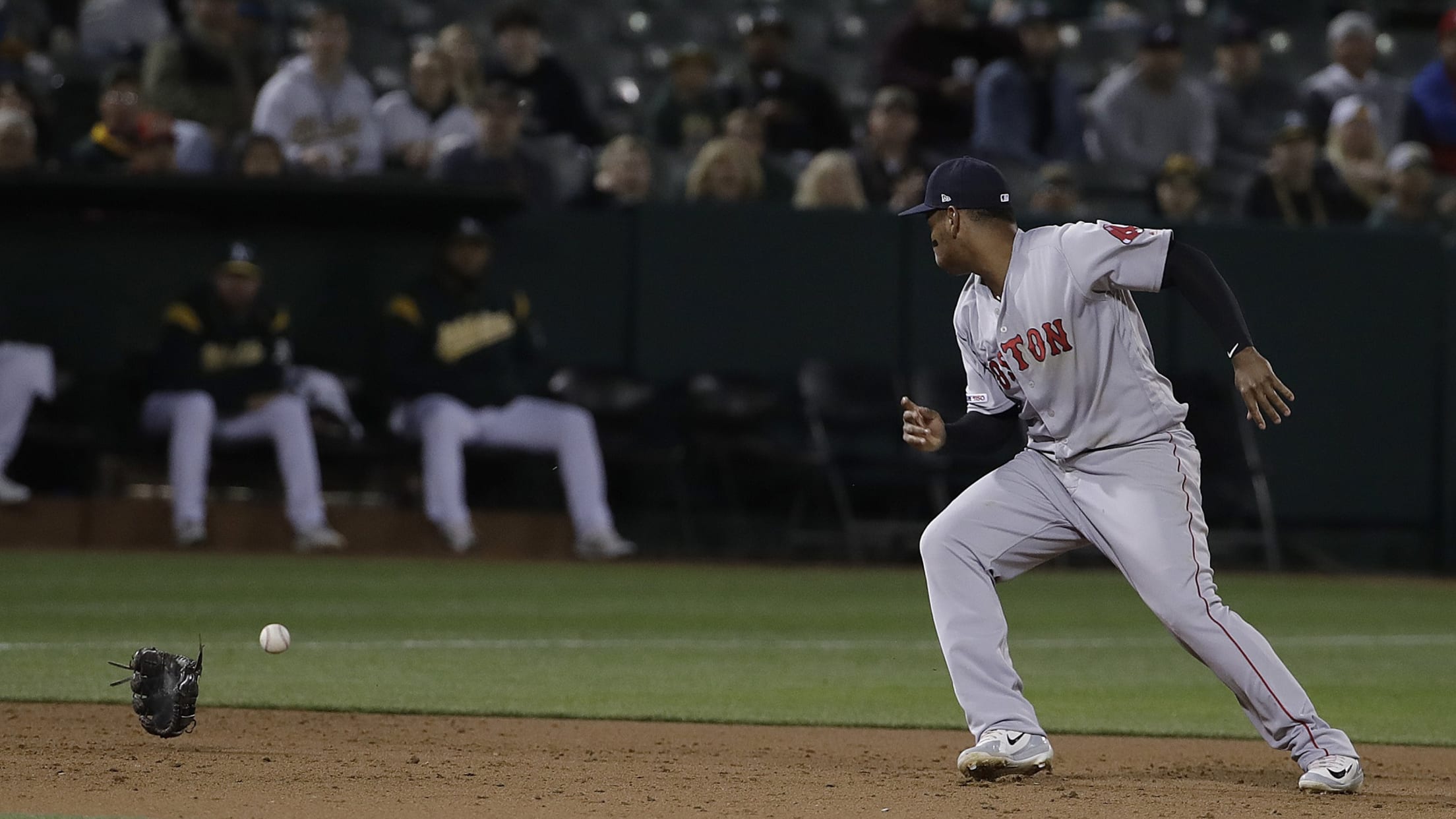 The A's were mounting a rally in the bottom of the second against Nathan Eovaldi during Wednesday's game with the Red Sox at the Oakland Coliseum. With the bases loaded and one out, catcher Nick Hundley strode to the plate looking to cause some damage ... and he did, though not the type you'd probably expect.
Turning around an 85-mph offering from Eovaldi, Hundley ripped a liner toward third baseman Rafael Devers, who made a leap in pursuit, only to have the screaming liner rip his glove clean off.
Credit to Devers for regaining his composure after his glove took a hike. Suddenly glove-less, he picked up the ball and fired it toward the plate to try and retire a sliding Kendrys Morales, though Morales slid in just safely ahead of the throw.
Adrian Garro joined MLB.com in 2016. Throughout his travels, both Bartolo Colon and Vin Scully have placed their hands on his shoulders. Not at the same time, though. That'd be amazing.
Teams in this article:
Players in this article:
Topics in this article: