Look, it's well past time to talk about the improbably surging D-backs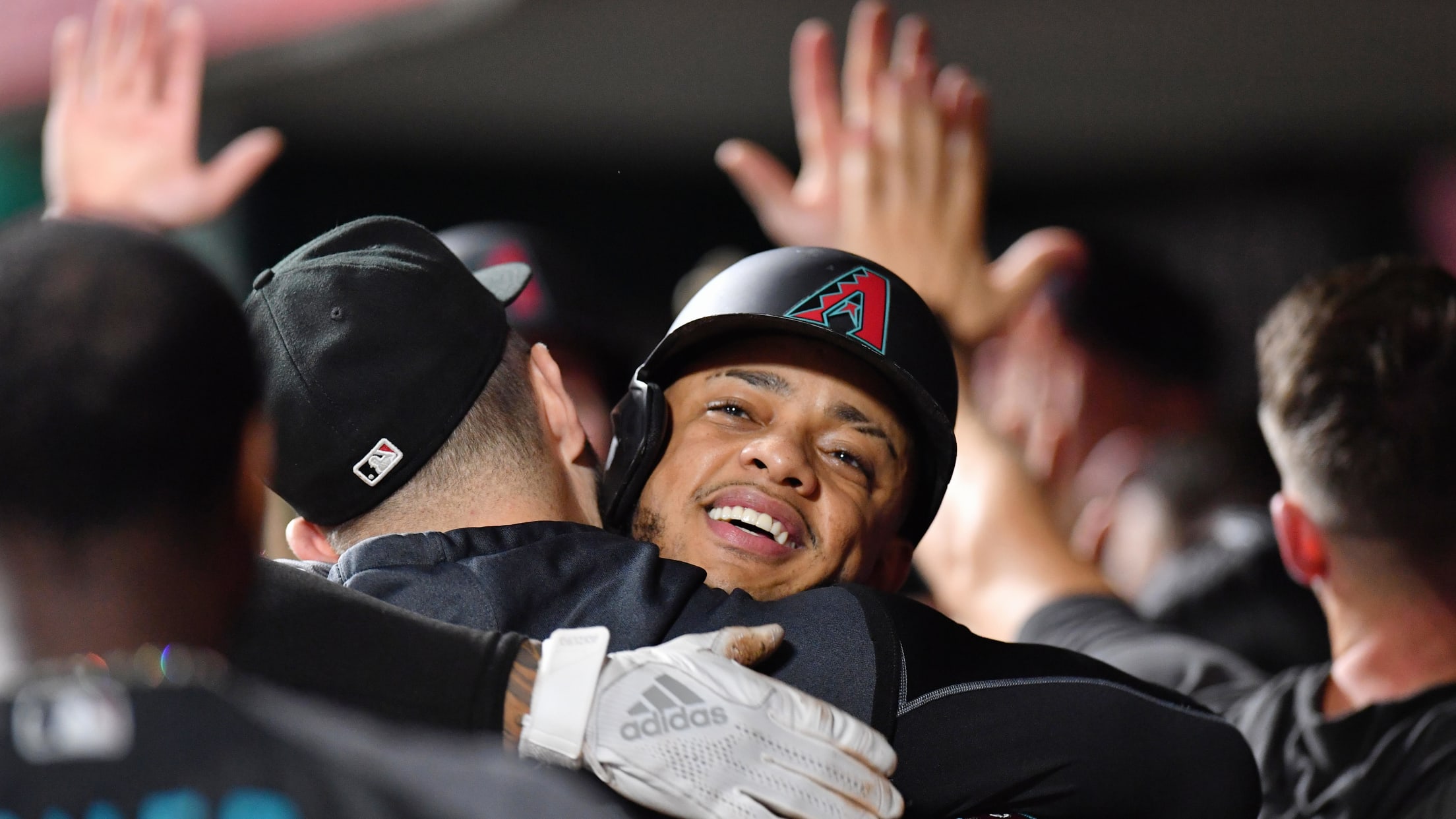 With all due respect to baseball fans in the Southwest, you'd be forgiven for mentally writing off the Arizona Diamondbacks. It's hard enough to stand out when the mightiest foe in your division has won the NL West for six years in a row (and is days away from clinching a seventh crown).
But after an exciting run to a Wild Card berth and the NLDS in 2017, the D-backs won just 82 games in 2018 and missed the postseason altogether. Then, they dealt away franchise cornerstone Paul Goldschmidt during the offseason. That was tough enough to handle, but with the D-backs struggling to stay afloat at the 2019 Trade Deadline, the club decided to send ace Zack Greinke to the Astros for a package of prospects.
Given this set of facts, it would be fair to assume that the D-backs were just going through the motions to wrap up the regular season. For the duration of August, that's what I generally assumed was happening.
However, that is not the case:
11-1 in their last 12.

The @Dbacks are just 2 games out of a Wild Card spot. 👀 #GotYourBack pic.twitter.com/Wk5nkV4noE

— MLB (@MLB) September 7, 2019
In all our excitement about the Mets' rollercoaster run in the second-half, Bryce Harper's scrambling Phillies and Christian Yelich trying to almost single-handedly deliver the Brewers another postseason berth, we forgot about the D-backs.
That wasn't really fair. They went a respectable 16-11 in August, lurking on the outskirts of the NL Wild Card race, and now they've hit full-throttle. They're closer than any other team to the Cubs for the second Wild Card spot, and only two NL clubs have won more games than them since the Trade Deadline.
"Wait, I thought they got rid of all of their top players," you might be wondering. "Who are these guys? How have they done it? Did Randy Johnson and Luis Gonzalez travel through a time machine from 2001 to come out of retirement?"
That last question would be bonkers cool if true, but the D-backs have not been experimenting with Doc Brown's flux capacitor. The cast of characters this time around has its own heroes, none bigger than Ketel Marte.
Yes, really. Ketel Marte, who you would only recognize on the street if you were obsessed with random Mariners of the mid-2010s.
Marte has gone from an average infielder to a stealth MVP candidate. He was named an All-Star for the first time, he's batting .331/.391/.596 with 31 homers and he leads the NL with 177 hits. Oh, and he has the youth vote as well.
Not even a scary-looking cramp sustained on one of those dingers has slowed him down in the second half. He's been a delight, but he's not alone.
The D-backs' biggest move at the Trade Deadline was the Greinke swap, but they also made a relatively quiet deal with the Marlins to acquire rookie pitcher Zac Gallen. He's been terrific since jumping into the rotation, notching a 2.25 ERA in 6 starts and carrying a no-hitter deep into his last outing against the Padres.
Gallen's batterymate has been a surprise, too.
Carson Kelly came over to the D-backs in the Goldschmidt trade after years of being stuck behind Yadier Molina in St. Louis. He's flourished as the D-backs' primary catcher with 18 long balls, including a couple huge blasts against the Dodgers:
At the start of the season, Kelly was so overlooked that he had a running bet with Greinke (a good-hitting pitcher, but a pitcher nonetheless) about who would end up with the most homers. Kelly had never hit one in 63 career games! Greinke's odds seemed conceivable. Now, it's not even close.
As for the end of the game? Manager Torey Lovullo has a trusty ally in the most famous beard in the West outside of James Harden: Archie Bradley.
The D-backs' fireman extraordinaire from 2017 has capably stepped into the closer's role. He's saved 13 games in 14 chances with a 2.89 ERA and less than a hit per inning since taking over at the end of July.
The heroes are turning up left and right in Arizona. Infielders Eduardo Escobar, Nick Ahmed and Christian Walker have combined for 32 homers in the second half. Rookie Alex Young dominated on Saturday with 12 strikeouts over eight innings of shutout ball. Jarrod Dyson can still catch everything.
Someone named Kevin Ginkel is apparently so good out of the bullpen all of the sudden that he can be described as "a mood."
Kevin Ginkel is a mood! pic.twitter.com/yRKrwsfHwf

— FOX Sports Arizona (@FOXSPORTSAZ) September 7, 2019
Even with all this excellent work, it's almost baffling that this team is a legitimate Wild Card contender, given all the NL's heavy hitters.
If the rest of the league isn't careful, though, the D-backs could very well sneak into the postseason. After that? Who knows, but it's time to recognize them as a serious threat. They've fought hard enough to earn it.
Rattle on, you crazy kids.
Ain't life grand? #RattleOn pic.twitter.com/9LYFNSz27n

— Arizona Diamondbacks (@Dbacks) September 5, 2019
Teams in this article:
Players in this article:
Topics in this article: