Clayton Kershaw and Ross Stripling finally defeated Farhan Zaidi in the Dodgers fantasy football league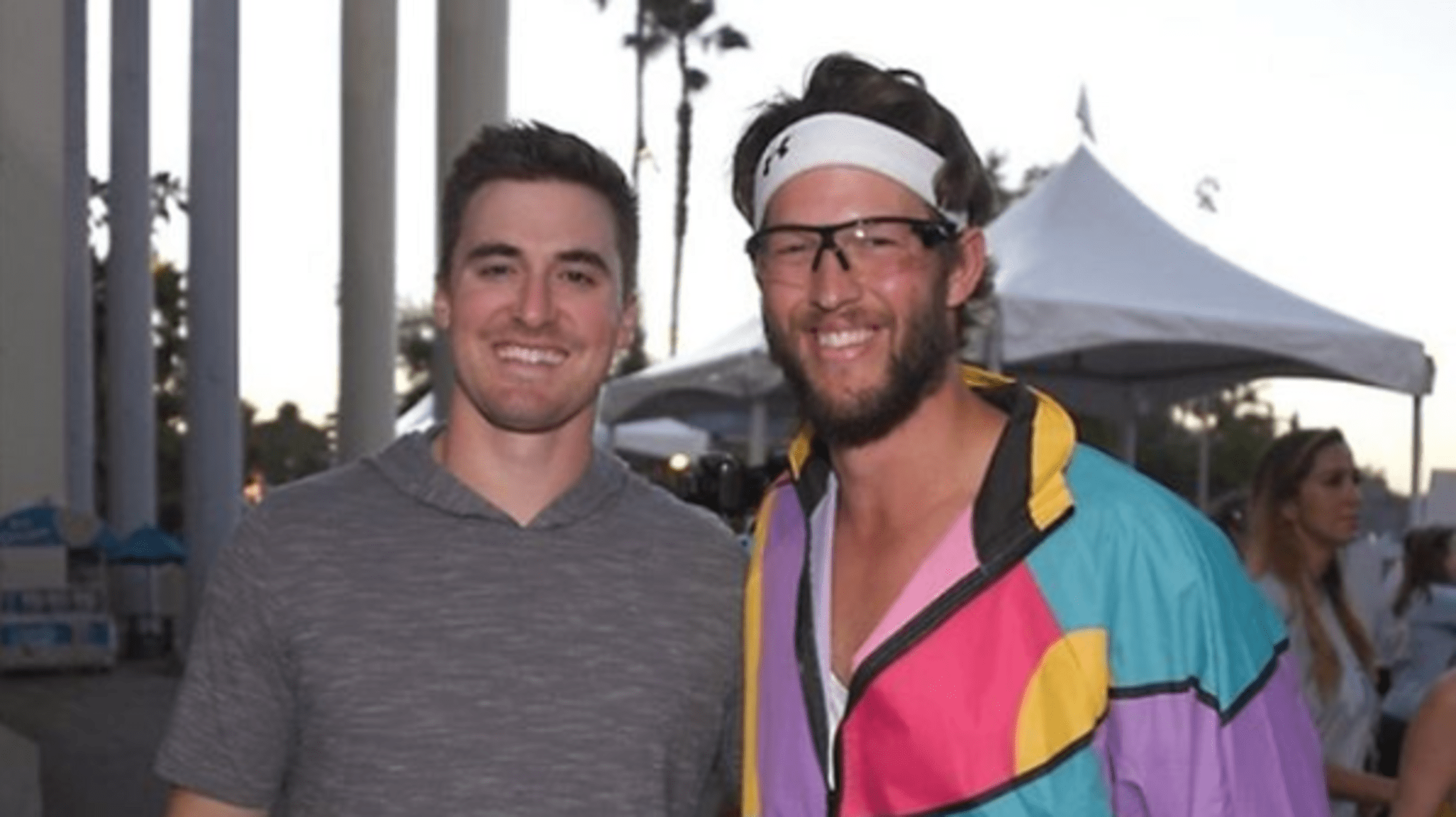 Like many friend groups across the country, the Los Angeles Dodgers also participate in a high-stakes fantasy football league every year. Heading into this season, the narrative was focused squarely on whether Farhan Zaidi, GM and apparent fantasy football wizard, would capture his fourth straight league title. It's no secret that Zaidi is a pretty smart guy -- the MIT alumnus has been a very successful front office executive more than a decade. But winning fantasy football -- one of the most random and unpredictable ventures -- three years in a row? That takes a special kind of smart.
During a road trip to Texas in August, Ellen and Clayton Kershaw hosted the annual draft at their home and you can tell how seriously everybody took it:
Dodgers fans weren't the only ones excited for the new fantasy season. Los Angeles Rams running back Todd Gurley was honored to be the No. 1 overall pick:
Pick your top 3 from our fantasy draft tonight! pic.twitter.com/gCFs7WykpI

— Alex Wood (@Awood45) August 28, 2018
Do I see #1 overall👀 https://t.co/bW5b0PvQKb

— Todd Gurley II (@TG3II) August 28, 2018
Of course, a lot has changed since the team held their draft. The Dodgers made it to the World Series for the second year in a row. Zaidi -- the reigning champion -- left the Dodgers to become the president of baseball operations for the rival San Francisco Giants. Alex Wood -- one of the most passionate members of the league -- was traded to the Cincinnati Reds.
Oh, and one more thing: Zaidi is no longer champion.
Farhan has been dethroned! The Kersh/Strip fantasy team takes the championship this year. Let's go! 🏆 pic.twitter.com/DZ5vMOczHi

— Ross Stripling (@RossStripling) December 24, 2018
Yes, it's true: A team co-managed by Ross Stripling and Clayton Kershaw finally took down the dynastic powerhouse that Zaidi had seemingly built. One may assume that once Zaidi left the Dodgers to join the Giants organization, he would become less invested in winning the Dodgers fantasy football league. However, that was apparently far from the case -- Zaidi stayed very involved and made it all the way to the championship once again.
It sounds like Zaidi will be looking for a spot in the Giants' fantasy league next year. Perhaps it's Stripling and Kershaw's turn to build a fantasy dynasty.
Teams in this article:
Players in this article: