'Go Get It Out Of The Ocean' shirts popped up at Dodgers BP commemorating Max Muncy's trash talk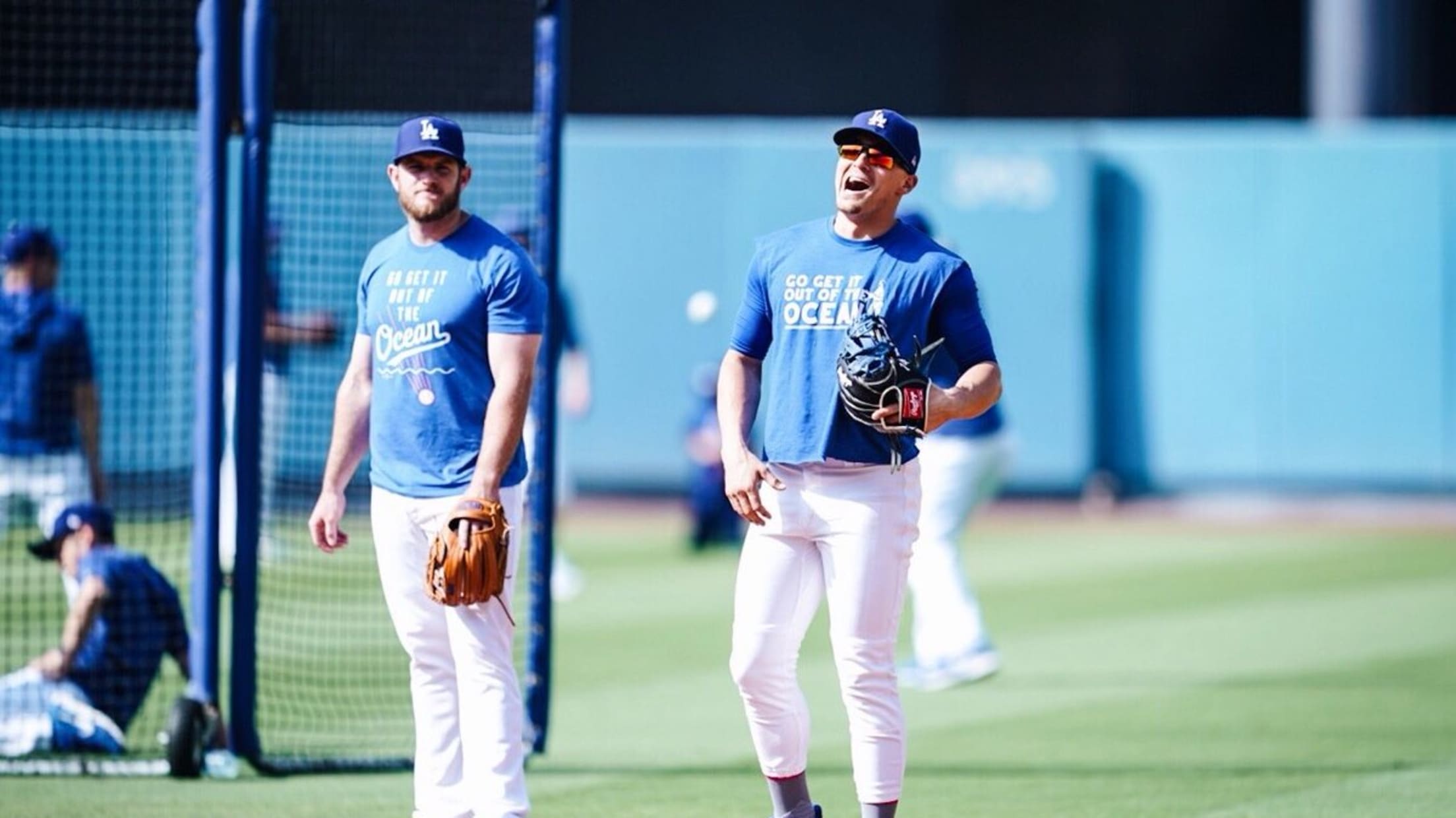 Just last week, Dodgers slugger Max Muncy became the trash-talk king of the season so far with a simple phrase: "Go get it out of the ocean," referring to a verbal dust-up between him and Giants lefty Madison Bumgarner regarding Muncy's homer into the San Francisco Bay.
Muncy: "Bumgarner said 'don't watch the ball, run', and I just told him if he doesn't want me to watch the ball, go get it out of the ocean."

— Joe Davis (@Joe_Davis) June 9, 2019
In the hours after the initial incident, it seemed like shirts commemorating Muncy's quote popped up all over the internet. And wouldn't you know it, Muncy wore one himself during batting practice ahead of Friday night's game with the Cubs in Los Angeles:
OOP! pic.twitter.com/ZhmR09CBuO

— Cut4 (@Cut4) June 15, 2019
Enrique Hernández wore a similar shirt, as he's always up for some shenanigans.
Squad. pic.twitter.com/MtuOUxDgFK

— Los Angeles Dodgers (@Dodgers) June 15, 2019
If merely saying the phrase ramped this up to premier baseball trash talk status, these shirts have elevated it even higher, right? At the very least, it ensures this particular quote will live forever.
Teams in this article:
Players in this article:
Topics in this article: