Edgar Martinez absolutely dominated the pitchers in his Hall of Fame class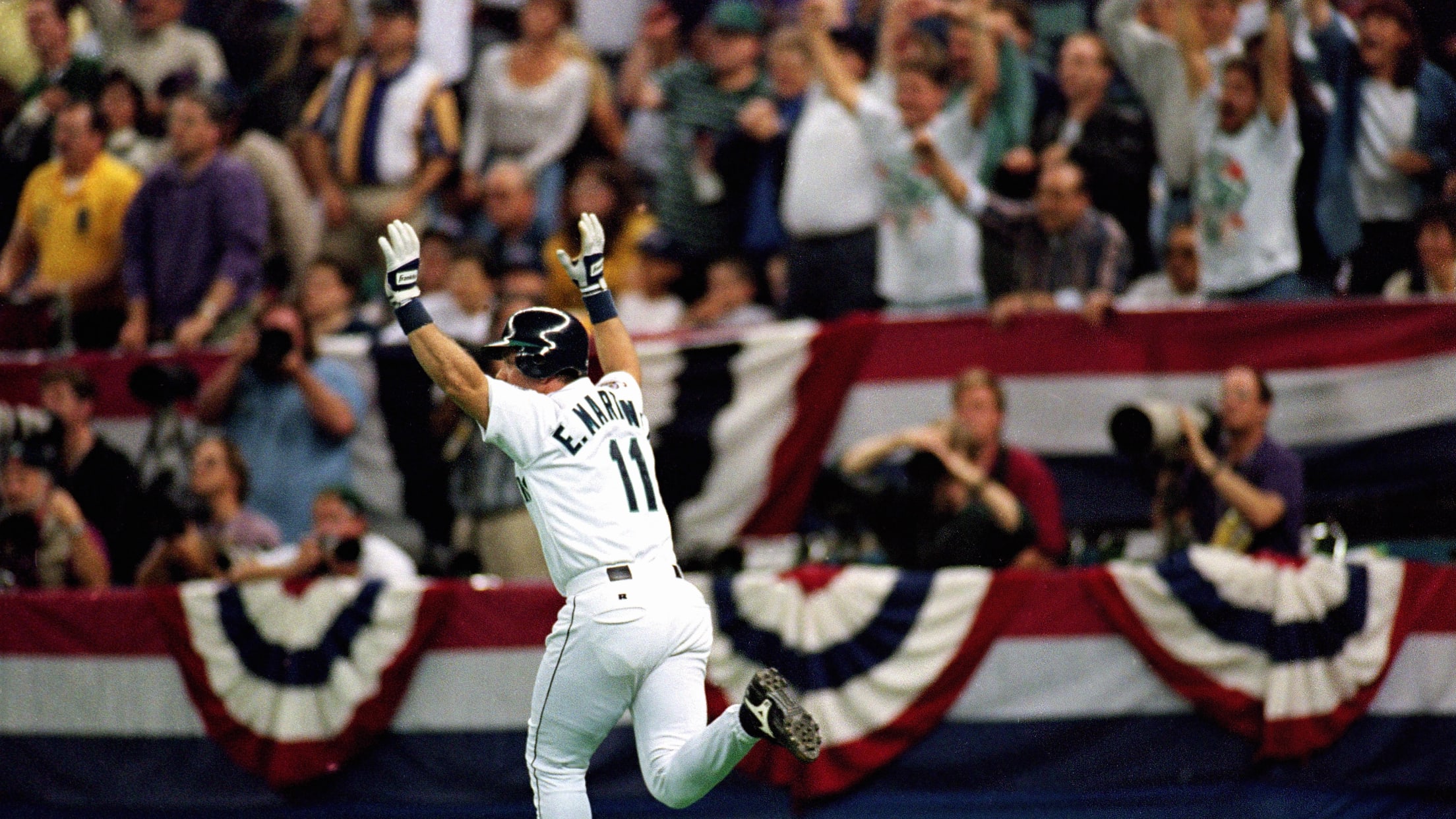 A hefty and hearty huzzah to Edgar Martinez. After 10 grueling years of coming up short on votes, the greatest designated hitter in baseball history is finally headed to the Hall of Fame (meet me in the DM's, Red Sox fans). In Martinez's final year on the ballot, the Mariners legend racked up 85.4 percent of the vote, well above the necessary threshold of 75 percent.
While Martinez's long wait to get inducted was unjust for a hitter of his stature and career, it is perhaps fitting that he'll enter Cooperstown alongside Mike Mussina, Mariano Rivera and the late Roy Halladay -- three pitchers Edgar absolutely obliterated throughout his career. It shouldn't be a surprise that Martinez had success against such great arms (he is going to the Hall of Fame after all), but the extent to which the slugger totally dominated these three era-defining hurlers is downright insane.
Martinez vs. Mussina (includes postseason): .307 (AVG) /.337 (OBP) /.627 (SLG) with 5 home runs in 83 plate appearances
Despite never playing in the same division as Moose, Martinez faced him a whopping 83 times in his career -- the fifth most of any pitcher. The defining showdowns of their careers came in the 1997 ALDS between the Mariners and the Orioles. In that series, which Baltimore won in four games, Mussina was soul-crushingly good in his two starts, allowing only three runs in 14 innings. But the Orioles' ace just couldn't figure out Martinez, whose two solo home runs accounted for 66% of the runs the M's scored off the future Hall of Famer.
Martinez vs. Halladay: .444 / .474 / .722 with 1 home run in 19 plate appearances
While most of Martinez's chances against Halladay came before the hurler began putting up Hall of Fame-worthy seasons, Edgar still got a few base knocks off of the really good version of Doc. That included an RBI double against Halladay during his first Cy Young season in 2003. Martinez's lone tater versus his Cooperstown counterpart was a great example of his incredible opposite-field power, as he easily dispensed this Halladay offering into the left-field seats at Safeco Field.
Martinez vs. Rivera (includes postseason): .579 / .652 / .1.053 in 23 plate appearances
No one, and I mean no one, crushed Rivera like Martinez. Time and time again throughout their storied careers, baseball's greatest DH came out on top against baseball's greatest closer. Martinez's 1.705 OPS against Rivera is the highest of any hitter (minimum seven plate appearances) and he's one of only five hitters ever with multiple homers off the Yankees' legend (Evan Longoria, Miguel Cabrera, Aubrey Huff and Rafael Palmeiro are the others).
But Rivera wasn't the only Yankee that struggled against Martinez. The Yankees as a franchise surrendered 22 taters and 158 hits to him, including the most iconic moment in Mariners history: A walk-off double that ended Game 5 of the 1995 ALDS.
Martinez had some notable showdowns with a few already-inducted Hall of Famers, most notably a dinger off Greg Maddux in the 1997 All Star Game, but his unparalleled success against Rivera, baseball's first unanimous selection, helps cement his deserved Hall of Fame status.
Teams in this article:
Players in this article: