Here are five of the most unlikely inside-the-park home runs in Major League history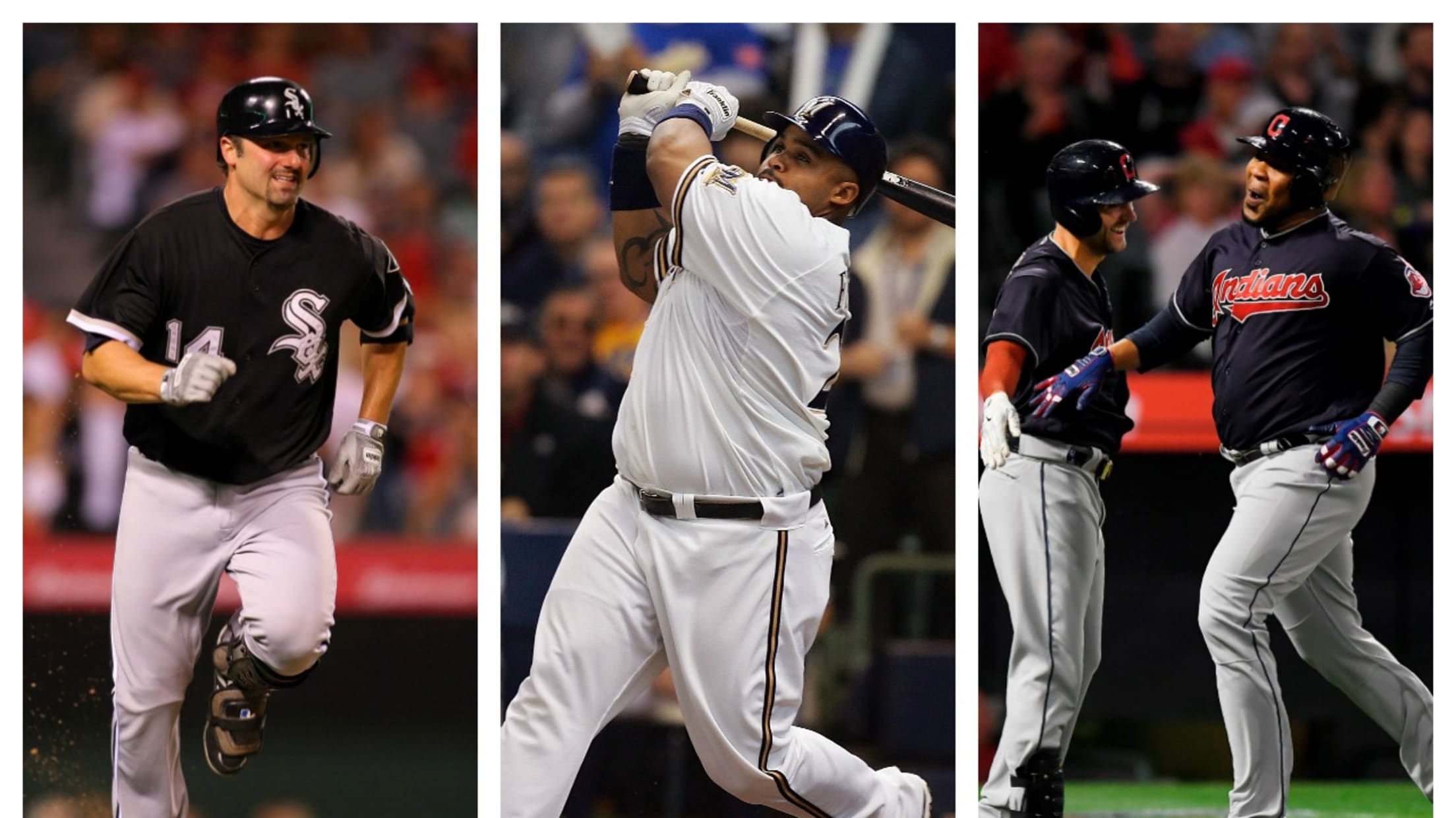 You may know Edwin Encarnacion as one of the most consistently imposing hitters in baseball, a man who's hit at least 34 dingers in each of the last six seasons. You may also know him as the proprietor of Edwing, his faithful parrot companion who accompanies him on all of his trips around the bases.
You probably do not know him as a particularly fast player -- he's a full 6-foot-1 and 230 pounds, after all, and he hasn't played a position other than DH or first base since 2014. So it may have surprised you to wake up to discover that this very same Edwin Encarnacion somehow legged out an inside-the-park homer during Cleveland's 6-0 win over the Angels on Monday night. We swear it's true:
In honor of that majestic dash around the bases, here's a look at a few other inside-the-parkers that nobody could've seen coming.
Prince Fielder (twice)
Much like Encarnacion, Fielder's known more for strength than speed. Of course, even the slowest baserunners could go from home to home when the right fielder doesn't field the ball because he thinks it's stuck underneath the wall:
But that isn't the only time Fielder's benefitted from some ballpark shenanigans. The roof at the Hubert H. Humphrey Metrodome wreaked all kinds of havoc in its time, and back in 2007 it decided to turn a routine fly ball into an adventure:
Wes Helms
Helms -- all 6-foot-4 and 230 pounds of him -- stole three bases in his entire 13-year career, and never more than one in a season. Once his fly ball caromed off the glove of Marlins center fielder Eric Owens, however, he found a whole new gear:
Paul Konerko
Speaking of corner infielders with a lot of pop and not much wheels, Konerko's drive kicked off the top of the wall and rolled all the way back to center field ... and he still very nearly got thrown out at home:
Jon Singleton
Singleton's moment of glory very nearly never happened: He started flagging coming around third, a strong relay throw beat him to the plate and home-plate umpire Jordan Baker initially called him out. Upon review, though, the call was overturned:
Kurt Suzuki
All due respect to catchers, you knew one of them had to end up on this list. Suzuki isn't exactly fleet of foot -- he ranked 374th out of 465 players in sprint speed last year, according to Statcast, alongside players like Evan Gattis and Matt Adams.
How did he pull off an inside-the-park home run, then? Well, no one could decide whether the ball was actually inside the park or not:
So here's to you, O Bards of the Basepaths. May you always have an oxygen tank waiting for you in the dugout.