'The Ellen Show' and Justin Verlander teamed up to make some Astros fans' dreams come true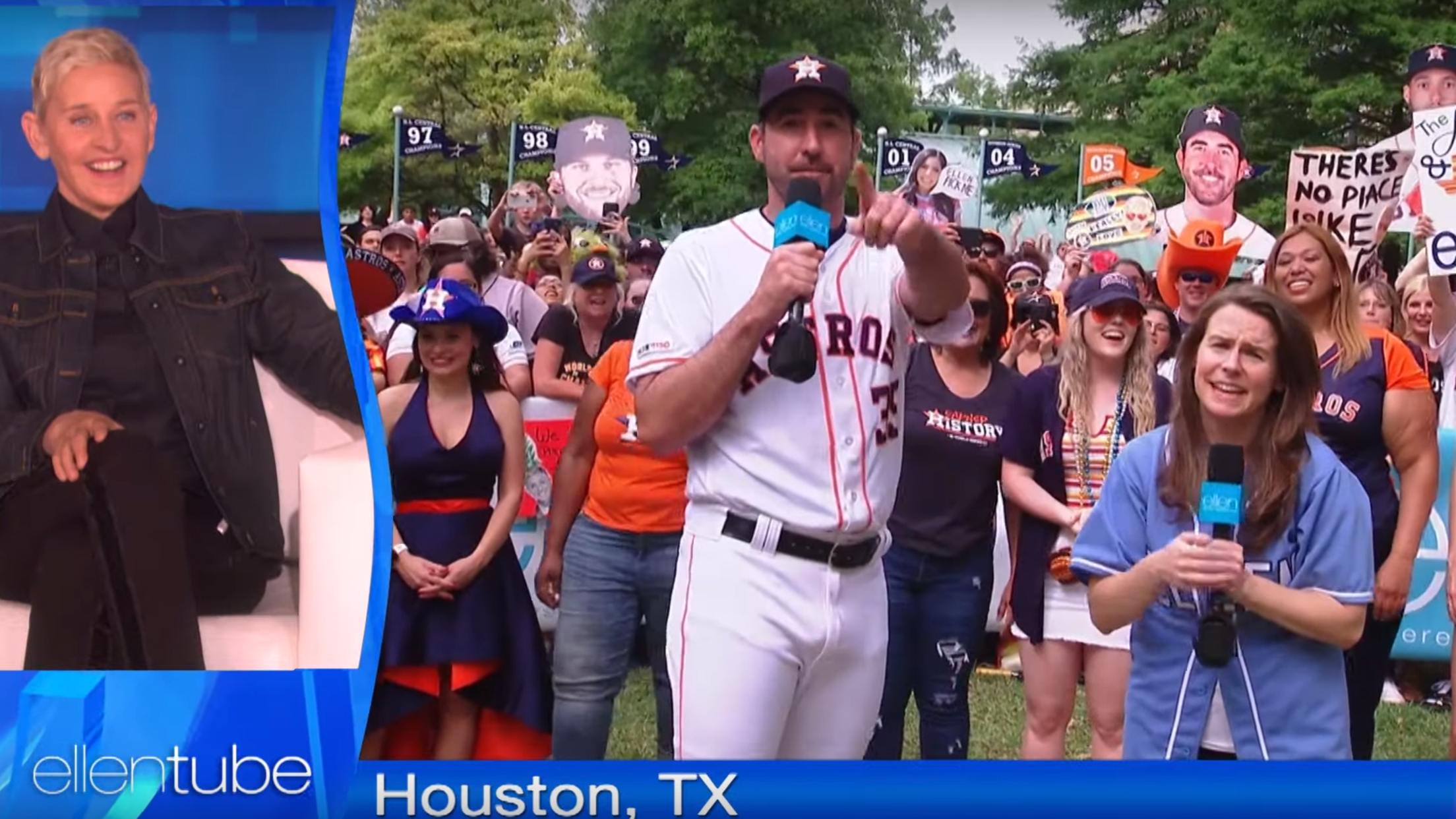 Earlier this week, "The Ellen Show" held a special event in Houston, right outside Minute Maid Park a few hours before the Astros played the White Sox. After some cryptic social media teases urging Astros fans to show up decked out in their finest and flashiest Astros gear, a few lucky fans became participants in a segment on Friday afternoon's show.
Ellen's staff was joined by none other than Justin Verlander, who showed up and honestly looked pretty convincing with a microphone. After a few minutes of anticipation, "The Ellen Show" -- with Ellen herself joining via video conference from California -- pitted some fans against each other in a competition.
When it was all said and done, one fan won a brand new car and another won $10,000 cash.
That's a fun afternoon.
Adrian Garro joined MLB.com in 2016. Throughout his travels, both Bartolo Colon and Vin Scully have placed their hands on his shoulders. Not at the same time, though. That'd be amazing.
Teams in this article:
Players in this article:
Topics in this article: