Justin Verlander posted a throwback photo for National Siblings Day ... but tagged the wrong Ben Verlander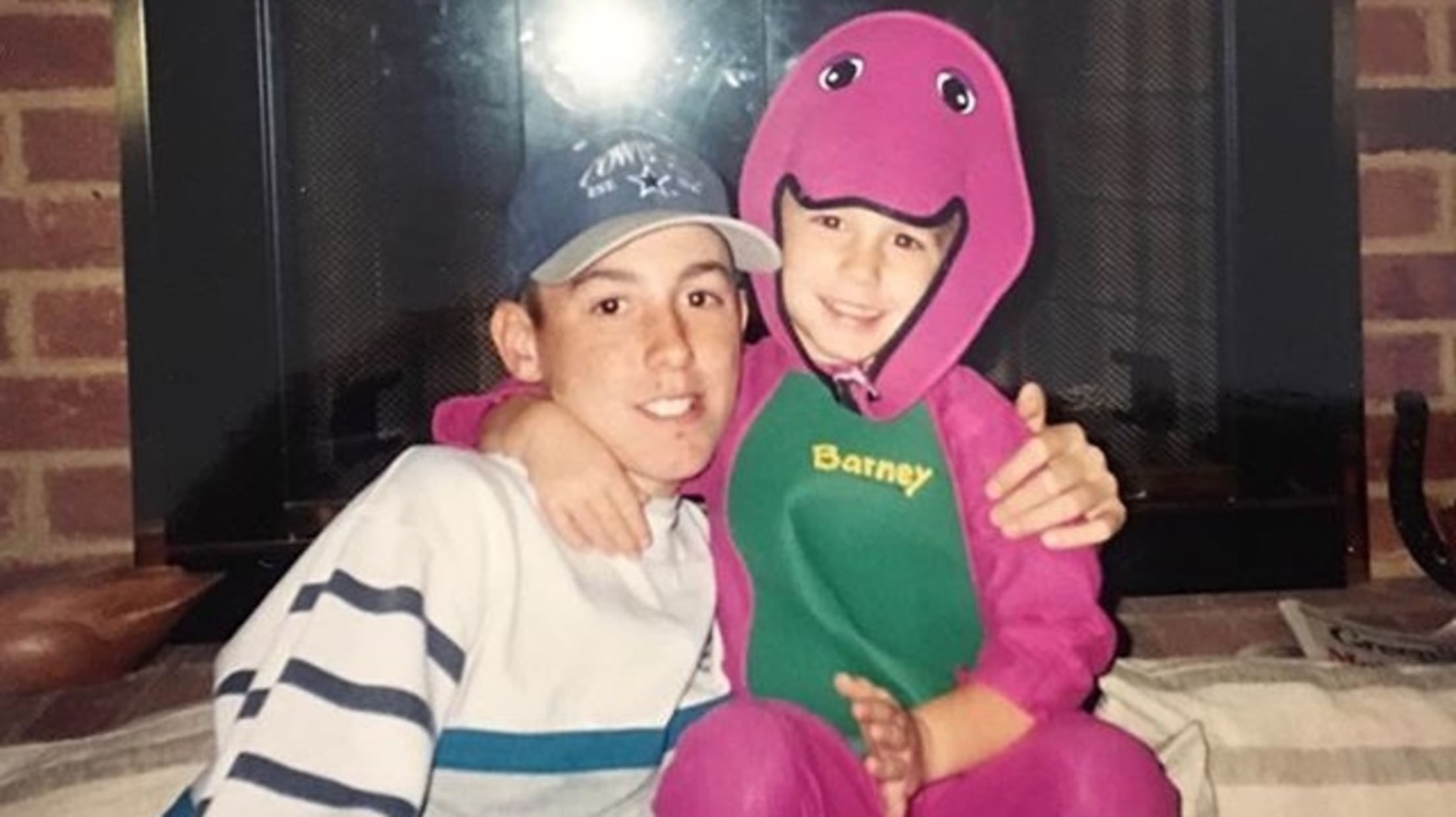 Wednesday was National Siblings Day on social media, spurring countless brothers and sisters to send tributes out to their perhaps-grudgingly loved ones. Justin Verlander joined the party with a dig at his brother, Ben, who used to be an outfielder in the Tigers' organization. The photo he selected was one that only an older sibling would choose:
For the record, we here at Cut4 do not begrudge any little kids for loving Barney. He's a fine dinosaur from our imagination! (Some might say that wearing a Dallas Cowboys hat despite growing up in Virginia is more embarrassing.)
Verlander did make a real mistake, though. Because he cross-posted on Instagram and Twitter, he accidentally tagged a different Ben Verlander on the latter platform since his brother has a different handle there. The other Ben Verlander took it in stride ... from across the pond.
Wrong Ben verlandrer that mate I live in England pal 😂

— Ben Verlander (@ben_verlander) April 10, 2019
Whoops.
That wasn't the only L that Justin had to take, either. Ben -- his brother, not the British guy -- promised his own form promised his own form of online blackmail as revenge in a comment on Justin's Instagram post. It was definitively better:
Nothing says vengeance among baseball brothers like one taking the other deep.
Justin agreed. "Sometimes you just gotta tip your cap," he said in a comment. "This is one of those moments."
Andrew Mearns is a writer for Cut4 whose baseball obsession was born from the shattered dreams of Mike Mussina's perfect game attempt in 2001. He has a startling memory of World Series highlights that barely functions as a party trick.
Teams in this article:
Players in this article:
Topics in this article: