Evan Gattis is getting ready for 2019 by growing out his beard and smashing plastic baseballs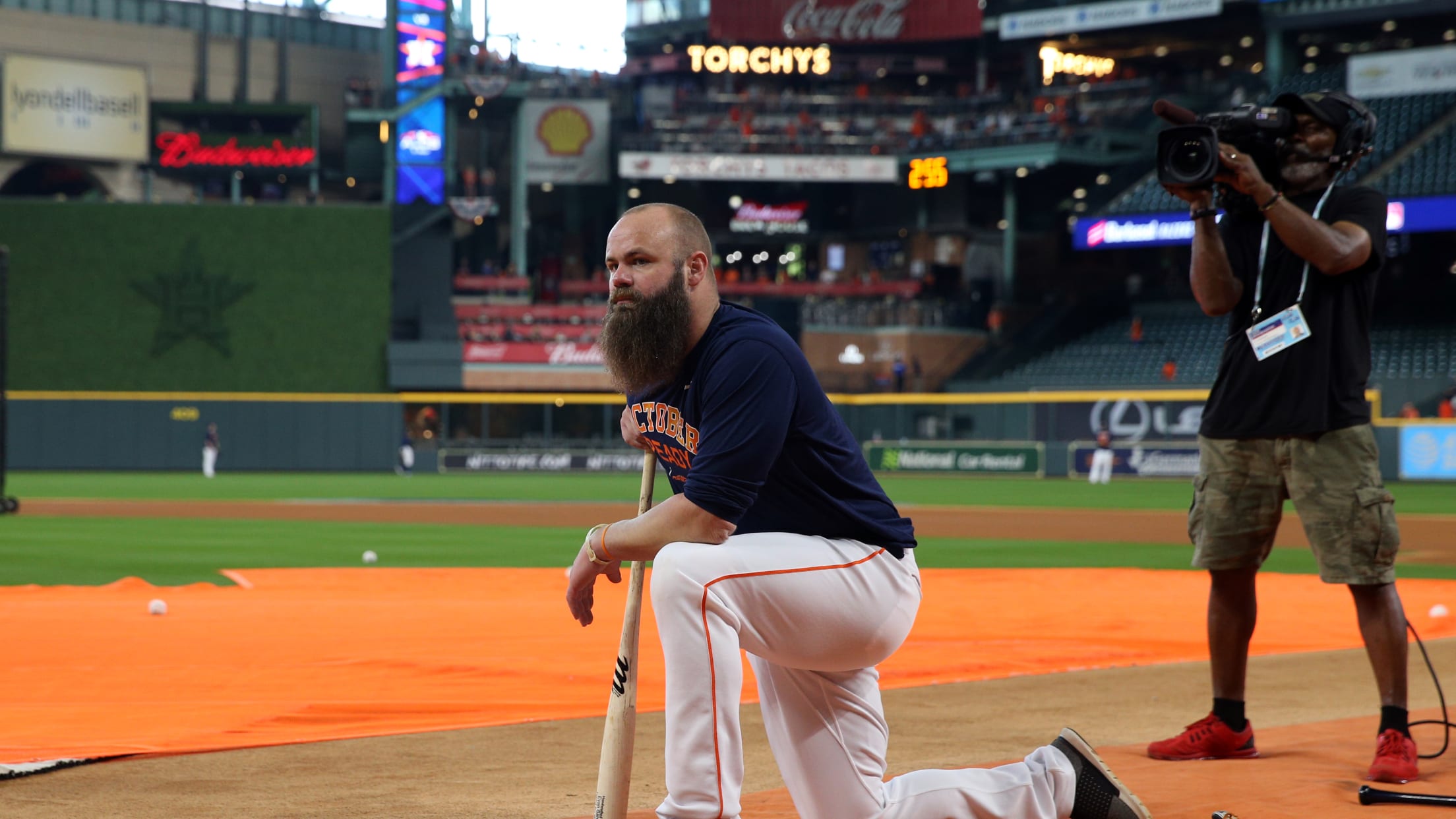 (Loren Elliot)
Last we saw Evan Gattis, he was rocking one of the longest beards in the Majors and crushing baseballs to the tune of a 25-home run season. Currently a free agent, it turns out he's spent his winter doing the same thing.
Looking every bit like a superhero when they're rying to hide their identity, Gattis takes a couple pitches and then absolutely obliterates the plastic baseball. This is basically a backyard version of "The Natural."
El Oso Blanco nuked💣 my ball today... BEST DAY OF MY LIFE.⚾️ @BulldogBeing @espn @BleacherReport @BushLeague101 pic.twitter.com/wK74At5IAl

— Jake Ortiz (@thejakeortiz) February 10, 2019
Honestly, I'm not sure what's more impressive though: The swing or the beard.