Glory was in his reach ... and then things went horribly wrong
It's good to laugh, especially on a Friday. And now, thanks to the Padres, you can head into your Labor Day weekend on a very, very high note.
In the bottom of the fourth inning of Thursday's Padres-Giants game, San Francisco's Evan Longoria hit a pop-up on the infield. This is a routine play, one converted into an out 99.9 percent of the time -- the equivalent of you managing to make coffee in the morning without forgetting to put the pot in and sending coffee pouring onto the floor.
But last night ... last night, the Padres spilled their coffee all over the infield:
*curb your enthusiasm song slowly starts to play in background* pic.twitter.com/eb3daA6KvG

— Subscribe to Cut4 on YouTube!!!! (@Cut4) August 30, 2019
Every frame of this clip is somehow funnier than the last. Second baseman Ty France stared up at the sky with dubious wonder, as if there was a UFO passing by: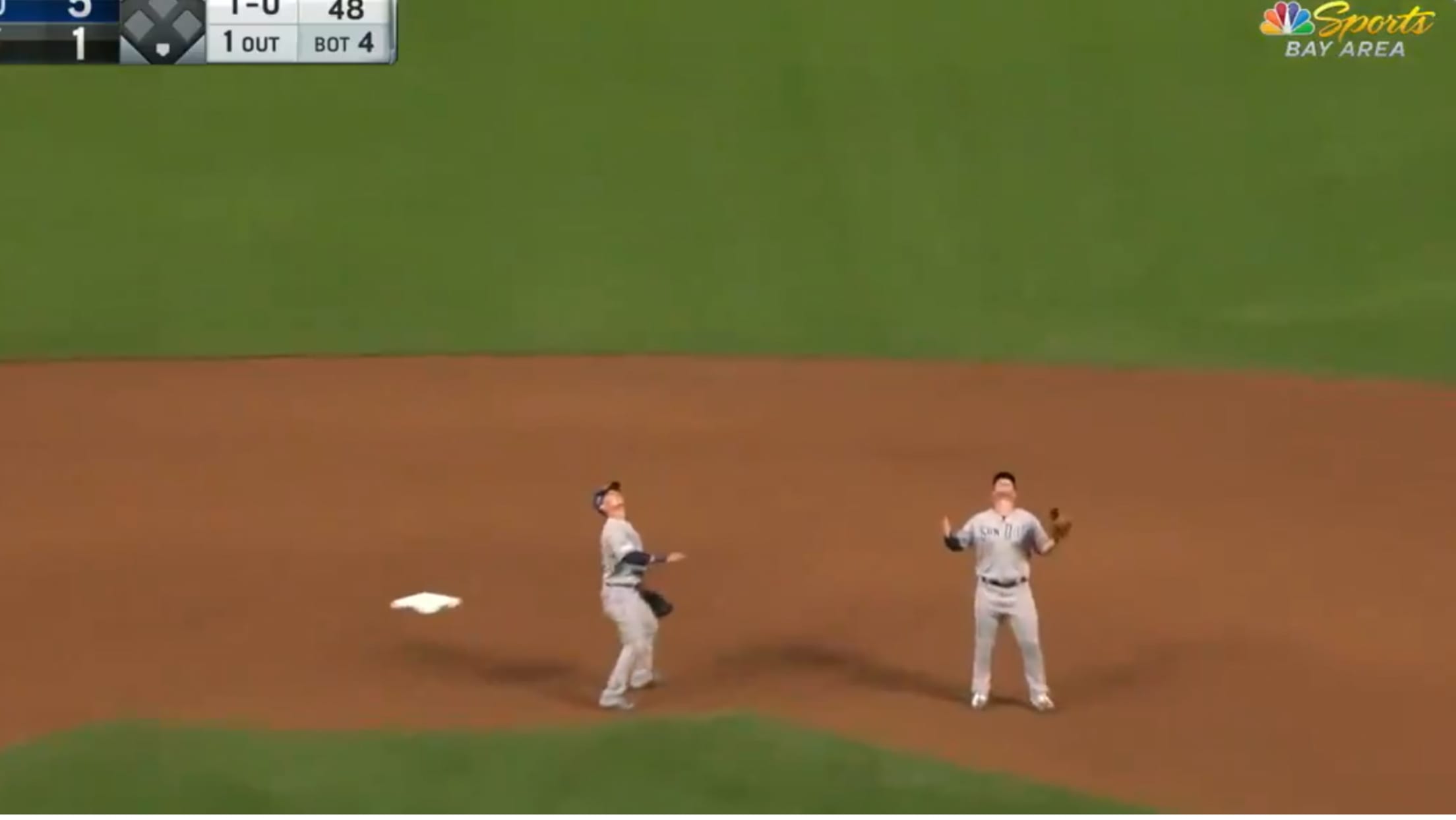 Shortstop Luis Urias noticed this and gave a last-minute leaping effort to snag the ball. It was the kind of glorious dive that, were he an outfielder racing down a line drive or a lifeguard saving a child, would immediately become the stuff of legend.
But he did not catch the ball. Instead of obtaining glory, he obtained a face full of dirt, and then responded by staring back at France as if to say "I know that I just totally ate it, but this is your fault."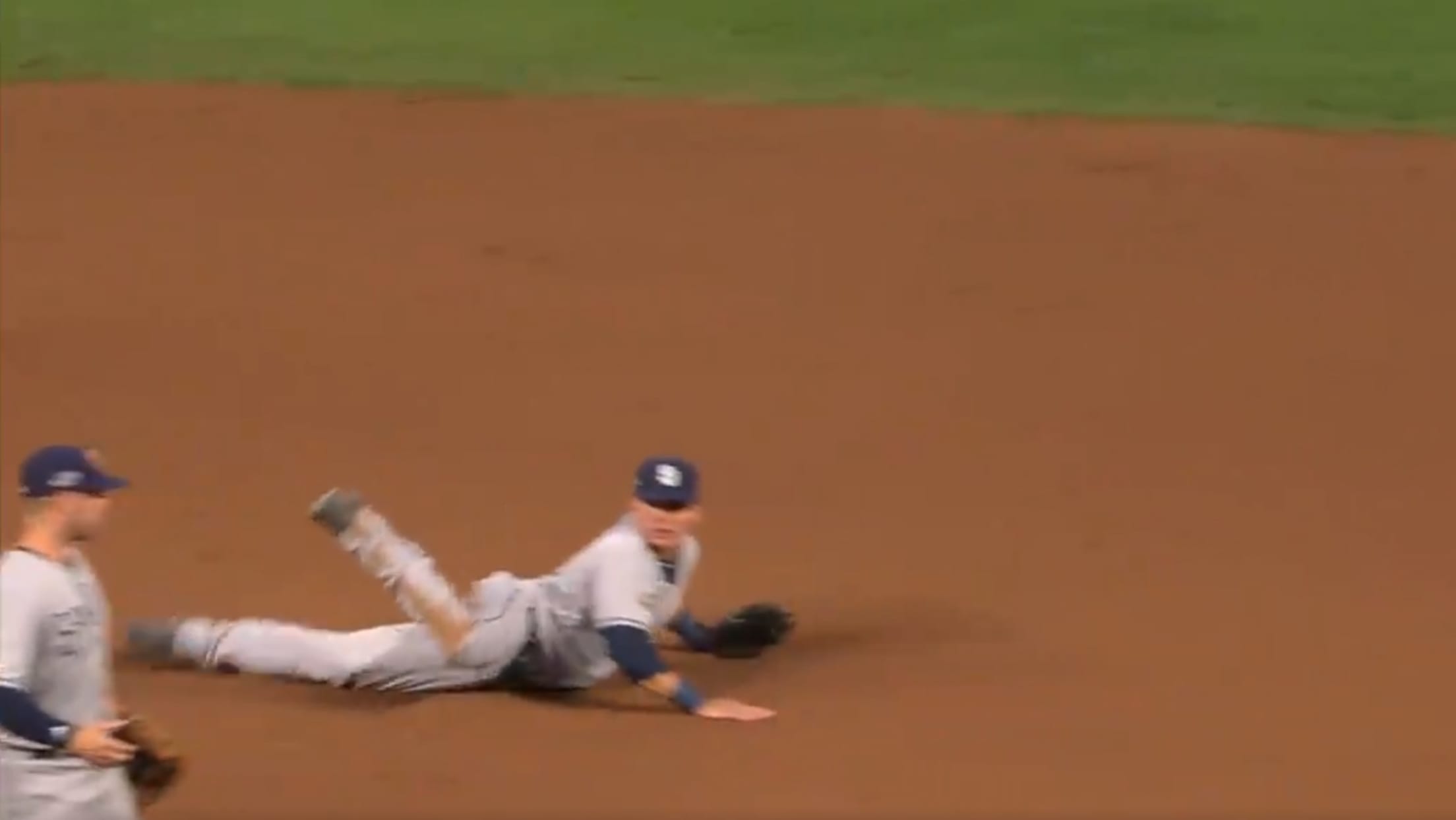 While Urias is on the ground, sending daggers his teammates' way, the ball goes for a little trip -- a lonely sojourn across the infield while Longoria races to second base.
Somehow the ball managed to be the only thing visible on the infield dirt. Do you know how hard that is to do? There's very limited real estate in that congested part of the field.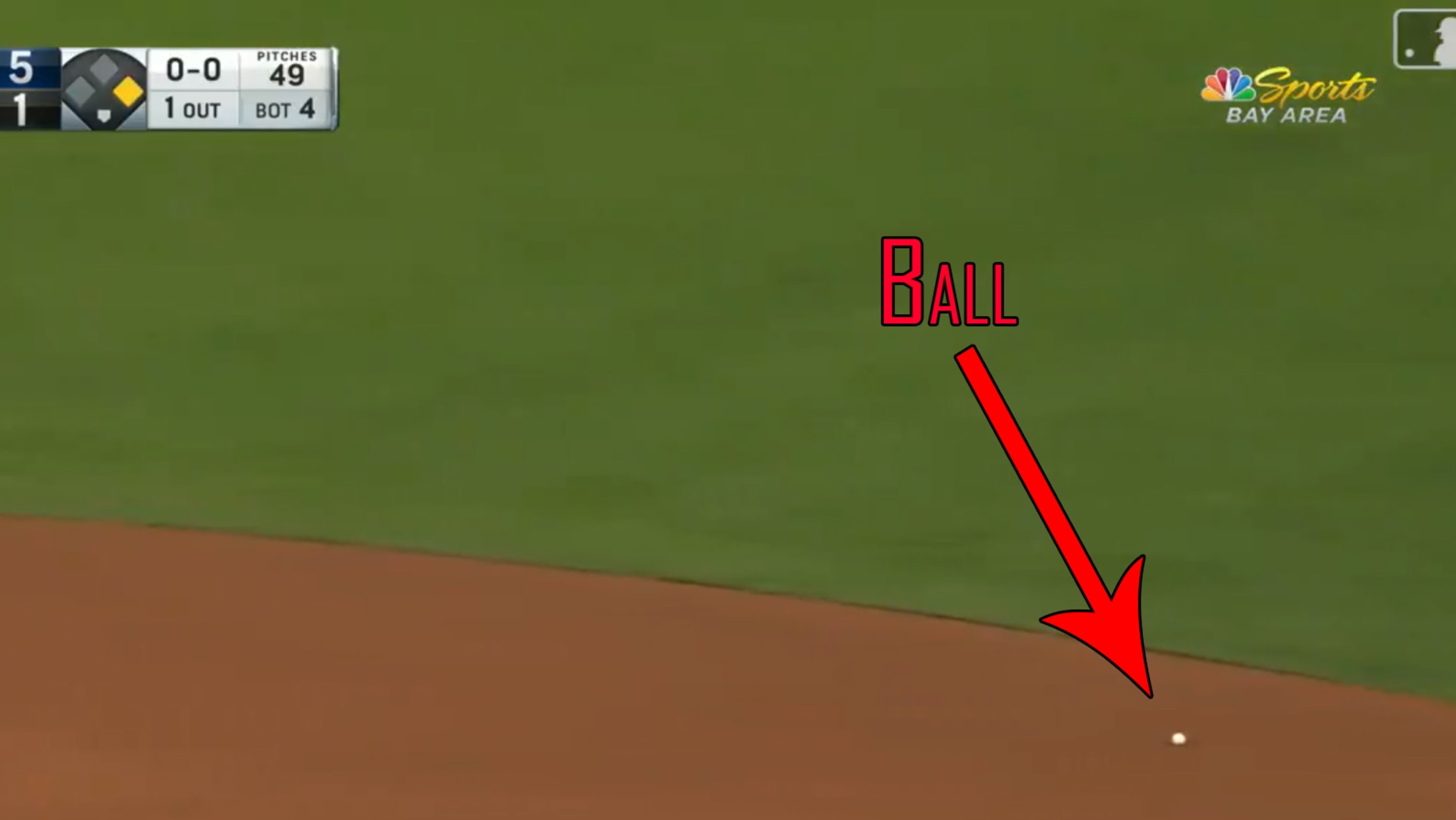 Ah, watching a full team of highly skilled athletes all manage to eat it so badly on one play is truly a gift that keeps on giving. I will never stop watching this.
In fact, I'm going to watch it again. Oh, this is the good stuff.
Michael Clair writes for MLB.com. He spends a lot of time thinking about walk-up music and believes stirrup socks are an integral part of every formal outfit.
Teams in this article:
Players in this article:
Topics in this article: