The saddest man in the world can be found at the base of Comerica Park's outfield wall
It's been a rough year for the Tigers. The team enjoyed a long stretch atop the AL Central, but now finds itself with the worst record in the Majors.
The nadir may have been reached on Tuesday against the Mariners. Seattle's Kyle Seager went deep three times, but that's not the real story. For the third home run wasn't really a home run -- at least not in the traditional sense.
Seager hit a fly ball deep, but nowhere near deep enough to clear the wall. Then came one of the greatest bloopers you'll ever see: Niko Goodrum had the catch on the warning track when Brandon Dixon ran into him. The ball ... then floated above the fence, and the outfielders could do nothing to stop it.
The reactions were amazing. Seager was endlessly confused rounding the bases:
One Mariner was ready for it and was signaling for home run the whole time:
But the best -- and by that, I must mean the most crushingly depressed -- was Goodrum's. After the collision, he collapsed to the ground and stared straight ahead. His eyes are blank. He has gifted a home run and he knows it. Sadness overwhelms him.
Cue "Dust in the Wind."
It's also the perfect setup for memes. Like Emo Juan Uribe, all our sadness can be summed up by Dejected Niko Goodrum.
It works for everything, from the mundane: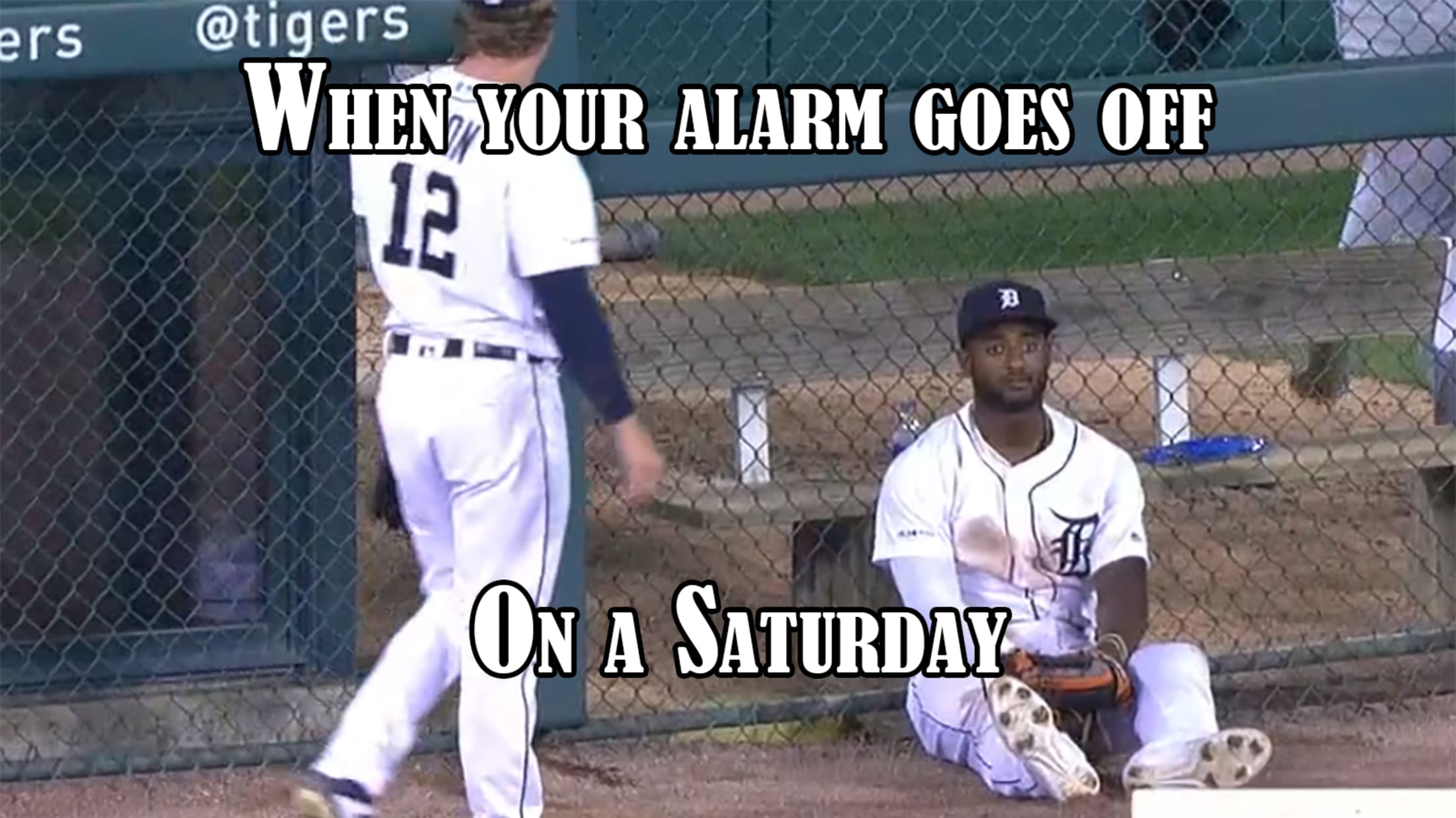 To the existential: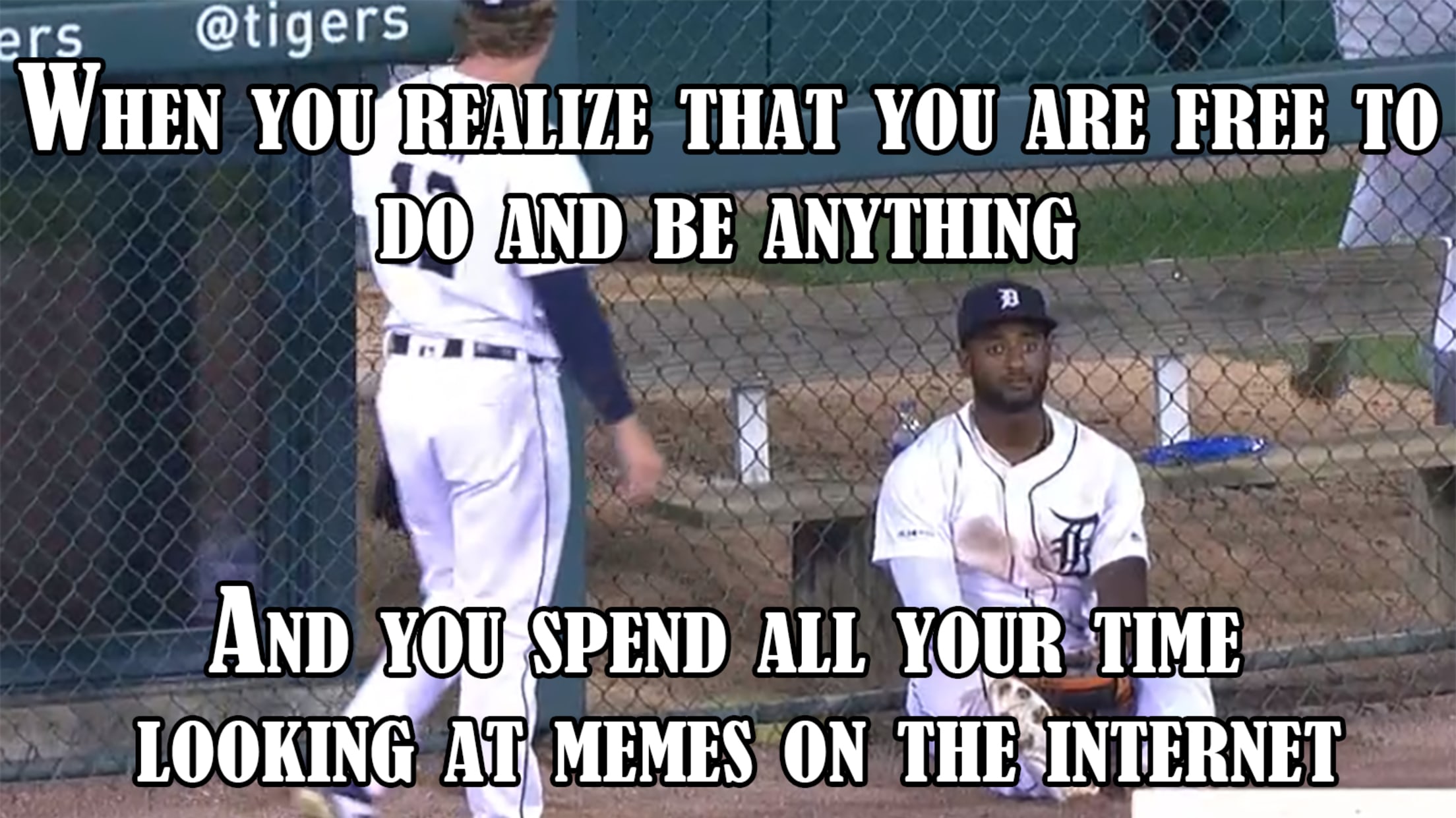 Need a blank one for you to make your own? Good luck:
Teams in this article:
Players in this article:
Topics in this article: