A dinosaur tried to throw the first pitch at a Rangers game, but it did not go well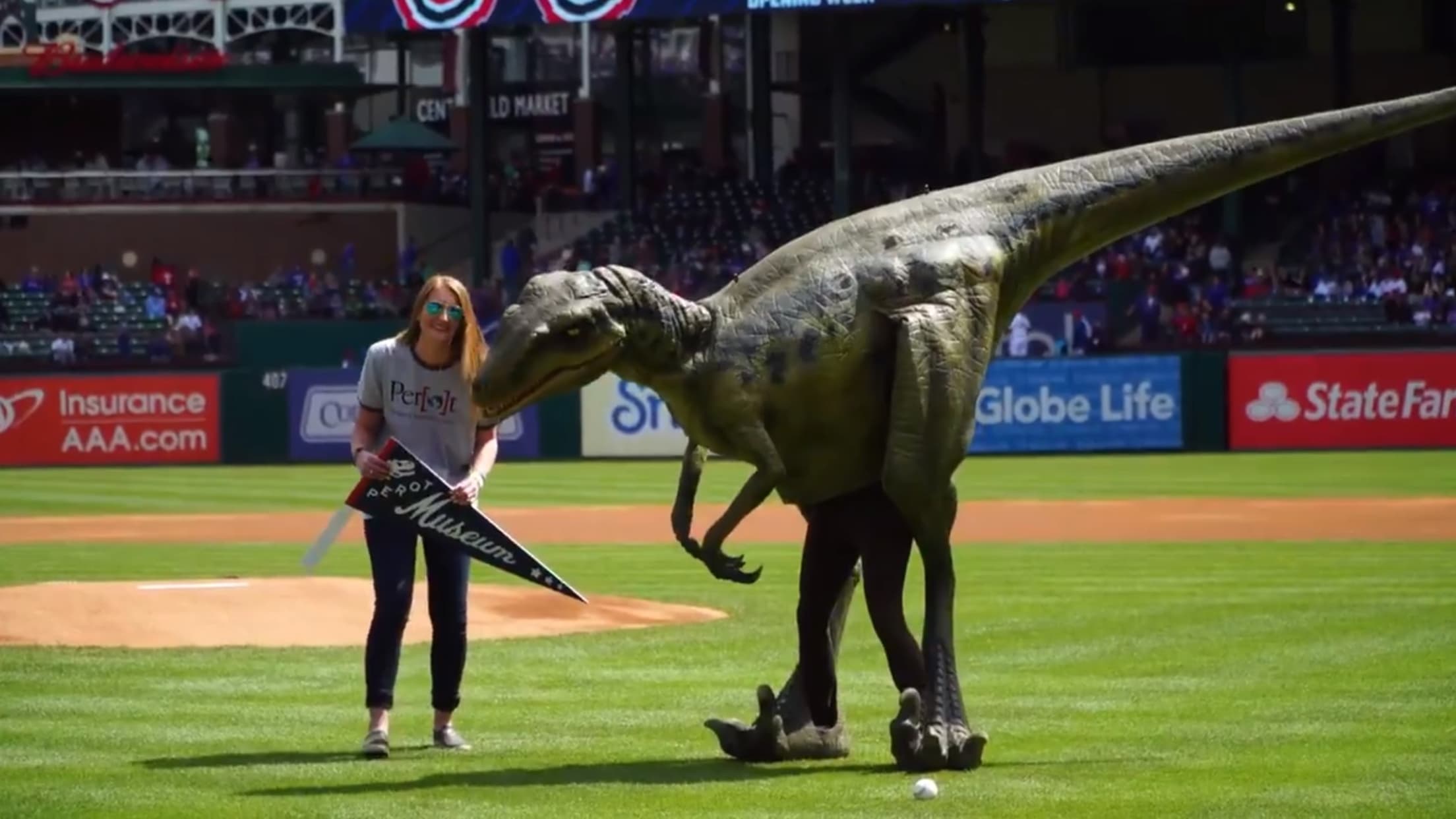 Sunday was Dino Day for the Rangers at Globe Life Park, so they decided to have one of the star attractions, a dinosaur named Roxy from the Perot Museum of Nature and Science, "throw" the ceremonial first pitch before their game against the Cubs. The task is easier said than done though. It's hard to make a pitch when you have tiny arms. Other dinosaurs have pulled it off before by using their mouths, so Roxy felt like she had a shot!
Instead, we were treated to one of the most dismal first pitches in MLB history.
Just a bit outside. pic.twitter.com/SxORCCH4fA

— MLB (@MLB) March 31, 2019
Actually, that probably doesn't even qualify as a pitch. That's closer to a ceremonial puck drop.
Let's just call it that in order to avoid hurting Roxy's feelings. If "Jurassic Park" and "Jurassic World" have taught us anything, it's a bad idea to taunt dinosaurs.
So, very good attempt, Roxy! You're wonderful! Actual pitches are overrated anyway.
A career in baseball may not be in Roxy's future...nonetheless gooooo @Rangers ⚾️ https://t.co/eADdl1IQp3

— Perot Museum (@PerotMuseum) March 31, 2019
Teams in this article:
Topics in this article: