Getting plunked by the ceremonial first pitch didn't stop this photographer from getting his shot
"Sure," you probably think to yourself from your comfortable recliner, "I could get up on the mound and throw a strike. How hard could it be?"
And while most of us will not have the opportunity to toss out a ceremonial first pitch at a ballpark, it's precisely because of that fact that we tend to think we can do better than the one on the bump.
We don't consider the chance that maybe, just maybe, we'll get up there and miss the plate completely. We might even throw the baseball directly into the camera of a photographer standing mere feet away, angling for a shot:
Let's just say there was some shaky command on tonight's ceremonial first pitch at Guaranteed Rate Field.#Royals | #WhiteSox pic.twitter.com/c3YT5YsH3o

— FOX Sports Kansas City (@FSKansasCity) May 28, 2019
The above played out in disastrous fashion before Tuesday night's Royals-White Sox game in Chicago. And while that woman's pitch definitely didn't go where she intended, it did give photographer Darren Georgia a story. And 15 minutes of fame, an experience he discussed later in the broadcast:
"Still got the shot... never knew that this was gonna be my 15 minutes of fame."

Our @ChuckGarfien caught up with the photographer who got drilled with the first pitch 😂 pic.twitter.com/sjhbFhevRi

— White Sox Talk (@NBCSWhiteSox) May 29, 2019
That has to be a wild circumstance, standing there preparing to snap a photo when a baseball unexpectedly smacks its way into your world. Suddenly, people want to know who you are and what it was like. Suddenly, you're being interviewed on the broadcast. Life happens fast.
And to get the photo after all that, too? Fantastic work, Darren.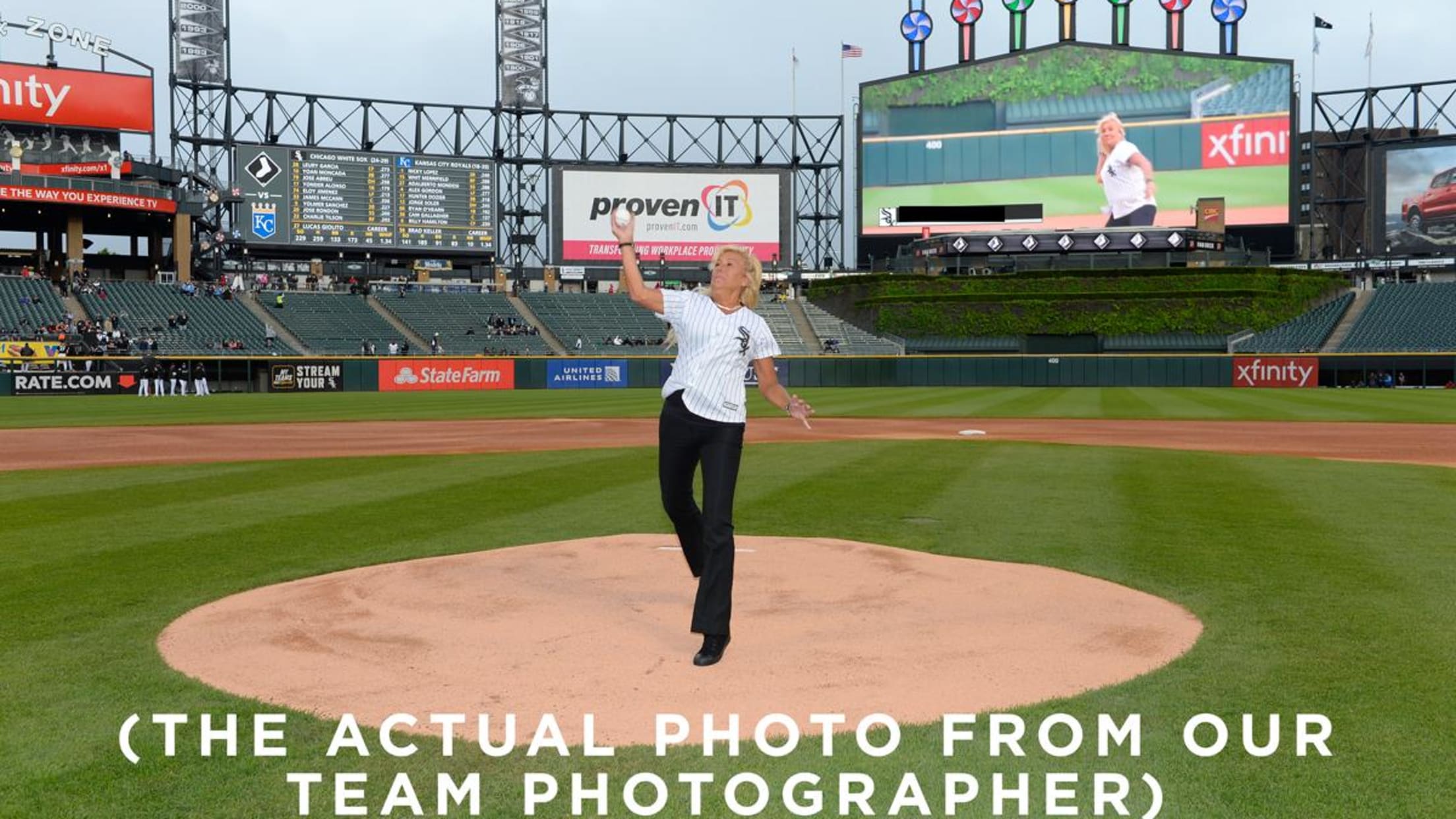 As for the woman who threw the pitch, well ... it's tough! I don't think my ceremonial first pitch would be a dream sequence, either. It'd probably be closer to this, in all honesty.
As an added bonus to this story, it all happened the day after the five-year anniversary of this unforgettable moment:
Teams in this article:
Topics in this article: