Five things we're excited to see now that Felix Hernandez is pitching out of the bullpen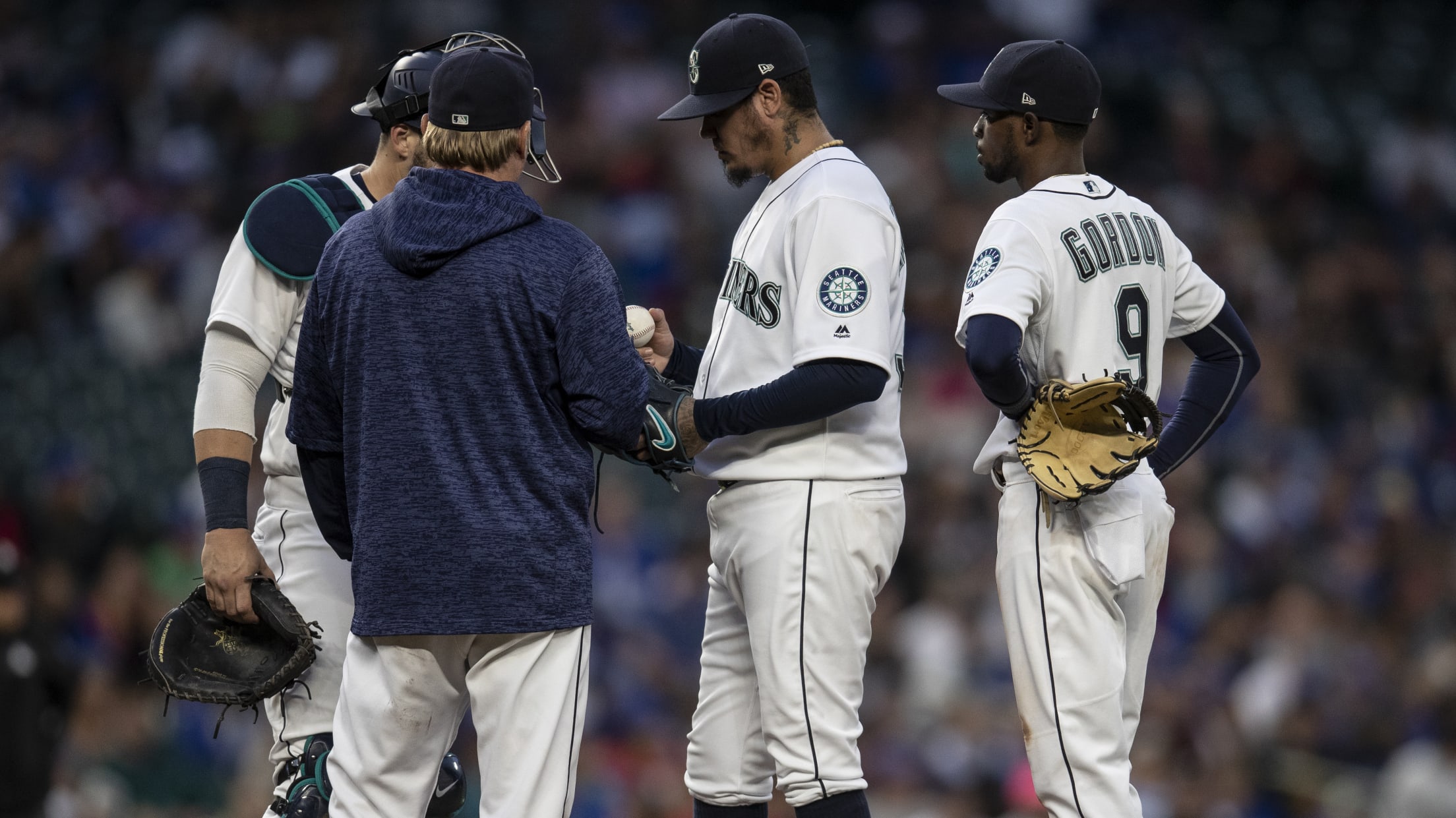 SEATTLE, WA - AUGUST 2: Starting pitcher Felix Hernandez #34 (2R) of the Seattle Mariners meets with catcher Mike Zunino #3 of the Seattle Mariners, pitching coach Mel Stottlemyre (2L) and second baseman Dee Gordon #9 of the Seattle Mariners a game at Safeco Field on August 2, 2018 in Seattle, Washington. (Photo by Stephen Brashear/Getty Images) *** Local Caption *** Mel Stottlemyre;Mike Zunino;Felix Hernandez;Dee Gordon (Stephen Brashear/Getty Images)
After 2,626 1/3 innings and 398 games as a starting pitcher over 14 seasons in Seattle, Felix Hernandez is moving to the bullpen. Manager Scott Servais announced the move this week after Hernandez allowed a career high 11 runs against the Rangers, raising his season ERA to 5.73. With the Mariners seeking to end their 17-year postseason drought, every start is crucial, and Hernandez just wasn't cutting it.
But Hernandez's career is far from over -- it is simply entering a new chapter, albeit one that seemed inconceivable relatively recently. His 398 career starts are the fourth most in history for a pitcher who has never made a relief appearance, behind only Tom Glavine (682 starts), CC Sabathia (530 starts), and Justin Verlander (410 starts). Now he will move to the bullpen, where he will try and rediscover what made him The King in the first place.
We've seen starters transition to the bullpen plenty of times, but few as iconic as Hernandez. So what is this going to be like?
We may see Felix in extra innings
Hernandez has accomplished so much throughout his career, but one thing he has never had the opportunity to do is pitch in extra innings. This is not all that uncommon for starting pitchers of his caliber, of course. There were three games that were tied after Hernandez had pitched nine innings, but he never got a chance to come out for the 10th. The Mariners are already 9-1 in extra-inning games so far this season; perhaps Hernandez will help them get win No. 10.
We probably won't see Felix in the batter's box
As a pitcher who has spent his whole career in the American League, Felix has had relatively few opportunities to show off his ability at the plate. And yet, one of the most memorable moments of Hernandez's career was the grand slam he clobbered off Johan Santana back in 2008:
Since that epic moment, though, he's only recorded two hits in 44 plate appearances, and none since 2012. Unfortunately, a move to the bullpen makes another potential Felix dinger all the more unlikely.
We might discover an ad hoc King's Court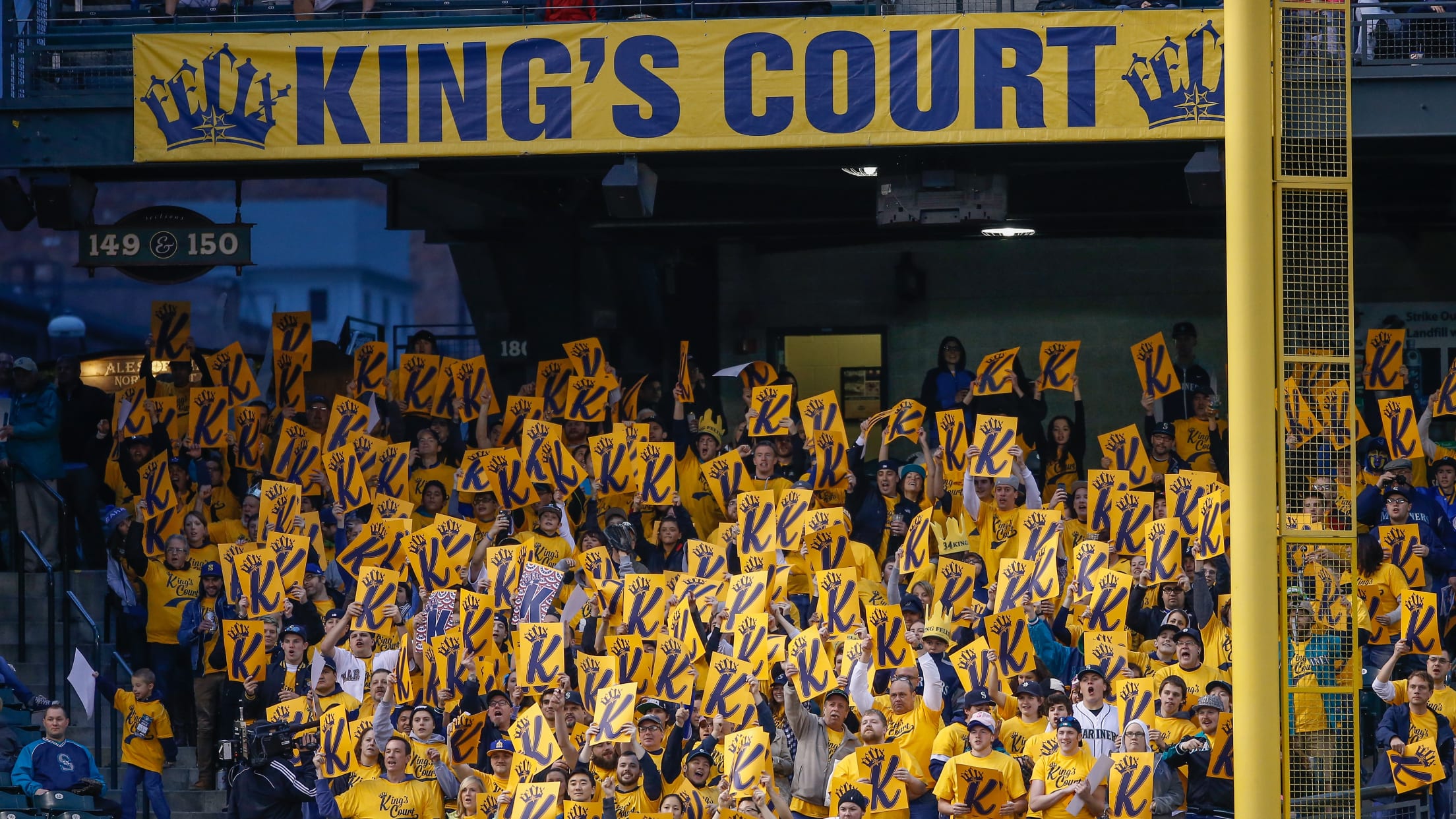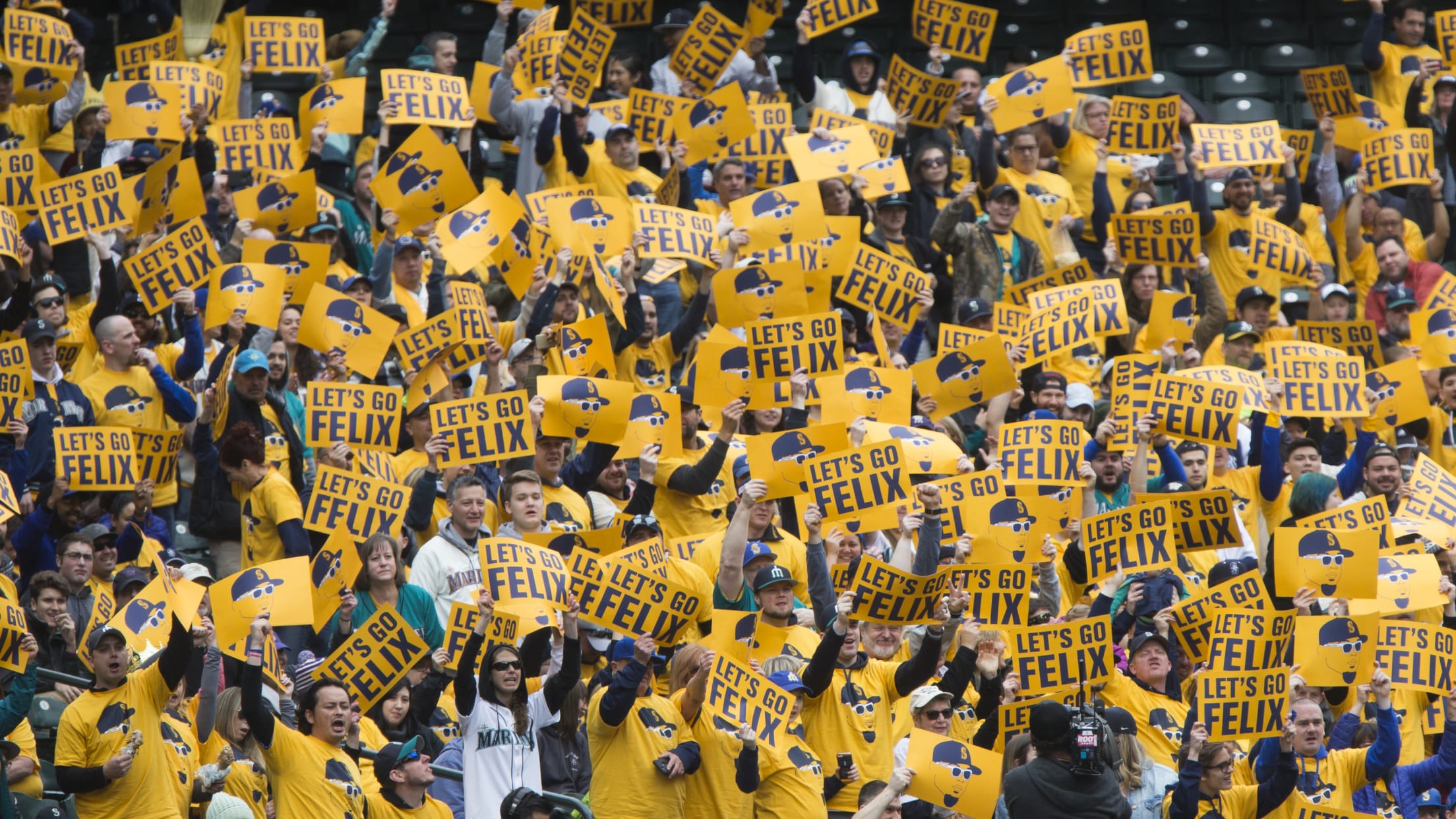 It's unclear if the Mariners have any plans to modify Hernandez's famous personal cheering section, but his move to the bullpen may create a more unique opportunity for fans to get especially amped. Rather than being packed for his starts every fifth day, now his cheering section could be activated at any moment upon Hernandez's entry from the bullpen. Hernandez is still completely adored by Mariners faithful, and Safeco is sure to give him a huge ovation whenever he next pitches at home.
We won't have to wave goodbye to Felix vs. Adrián Beltré
The latest entry into the Felix vs. Beltre anthology actually came this past week in Hernandez's most recent start when Beltre was fooled on a curveball and Felix laughed him back to the dugout:
Luckily, there's a great chance we will get to see these two longtime friends face off again soon. Imagine Felix being brought in late in a game specifically to face Beltre!
We're still hoping to see Felix in the postseason
Ultimately, any discussion surrounding Hernandez and his career with the Mariners lands back on the reality that he has never had the chance to pitch in the postseason. It wasn't long ago that fans -- and not just Mariners fans -- were fantasizing about the possibility of King Felix starting a potential Wild Card Game for Seattle. Now that ship has seemingly sailed. After years of hoping Felix would lead them to the promised postseason land, it is now on the rest of the roster to carry the Mariners to a point in the postseason where Felix can get his moment of October glory.
Teams in this article:
Players in this article: