Nobody on the field in Cubs-Brewers was ready for this flyover and the reactions were amazing
There was a flyover on Sunday at Miller Park, where the Cubs and Brewers were battling it out once again in a showdown of NL Central rivals. It wasn't a pregame flyover, though, and that's a crucial element to this story.
No, the flyover of military jets was definitely not something the folks on the field expected when it came, randomly, with two outs in the eighth inning and the Cubs protecting a 10-4 lead. With a 2-2 count on Ian Happ, a loud -- and I mean loud -- rumble overcame the ballpark.
Please take another look at the reaction of Cubs manager Joe Maddon and one of the team's bat boys from the dugout.
the bagel boss guy looking up at the register pic.twitter.com/xU4exxnSpU

— Cut4 (@Cut4) July 28, 2019
That blur you see flashing past Maddon's left shoulder down the clubhouse steps looks to be Anthony Rizzo. Was he heading for shelter, unsure what that camera-rattling cacophony was? I can't say for sure, obviously, but I'll believe that's the case because it's amusing.
Also noteworthy was home-plate umpire Gary Cederstrom, who crossed himself after the first sonic blast of the aircraft soaring overhead.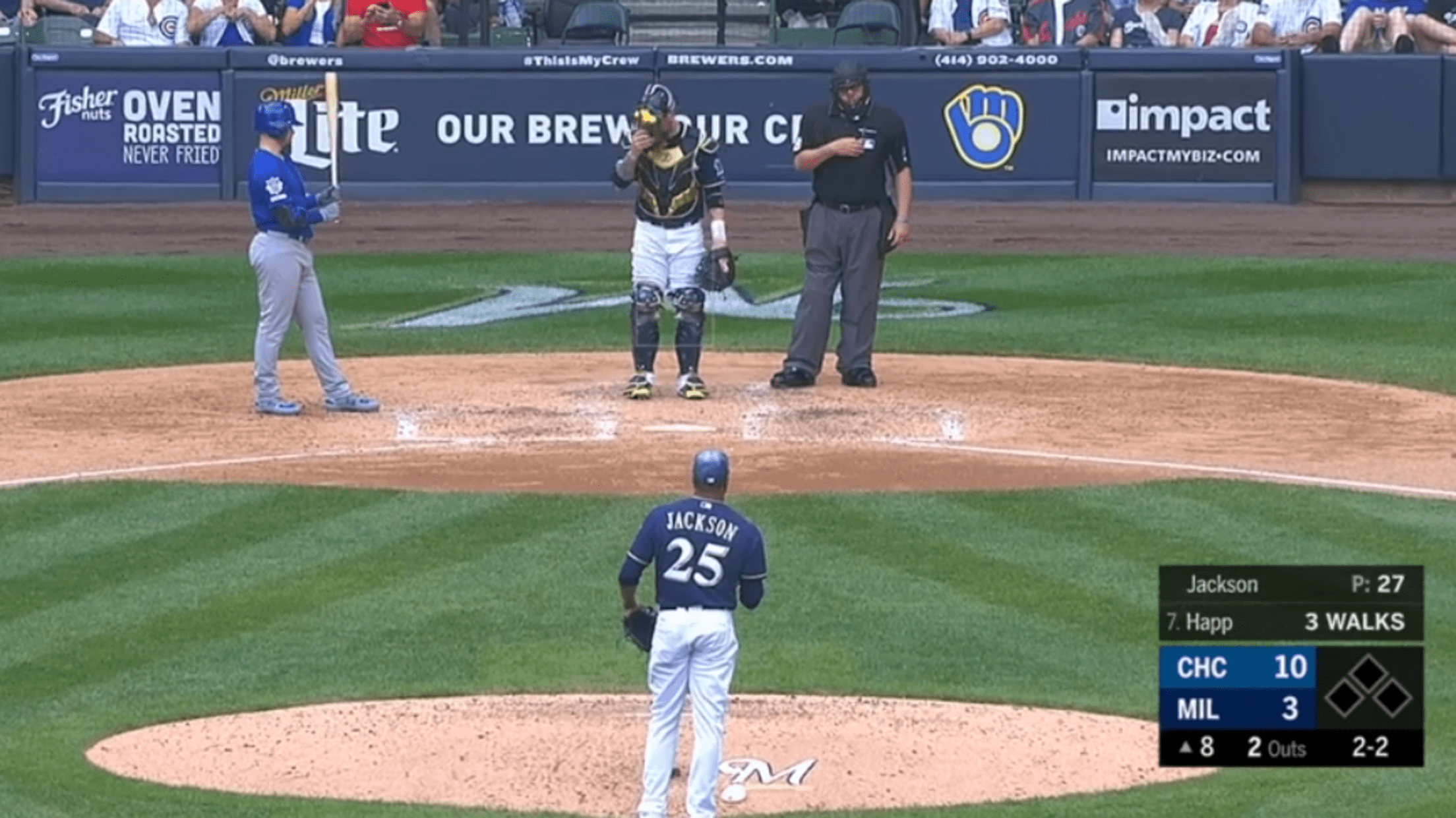 All jokes aside, you can't blame any of them for being caught off guard. I knew I was watching a highlight of a flyover and the sound still threw me for a loop.
Teams in this article:
Players in this article:
Topics in this article: