Four stories about Michael Jordan's baseball career that you probably haven't heard before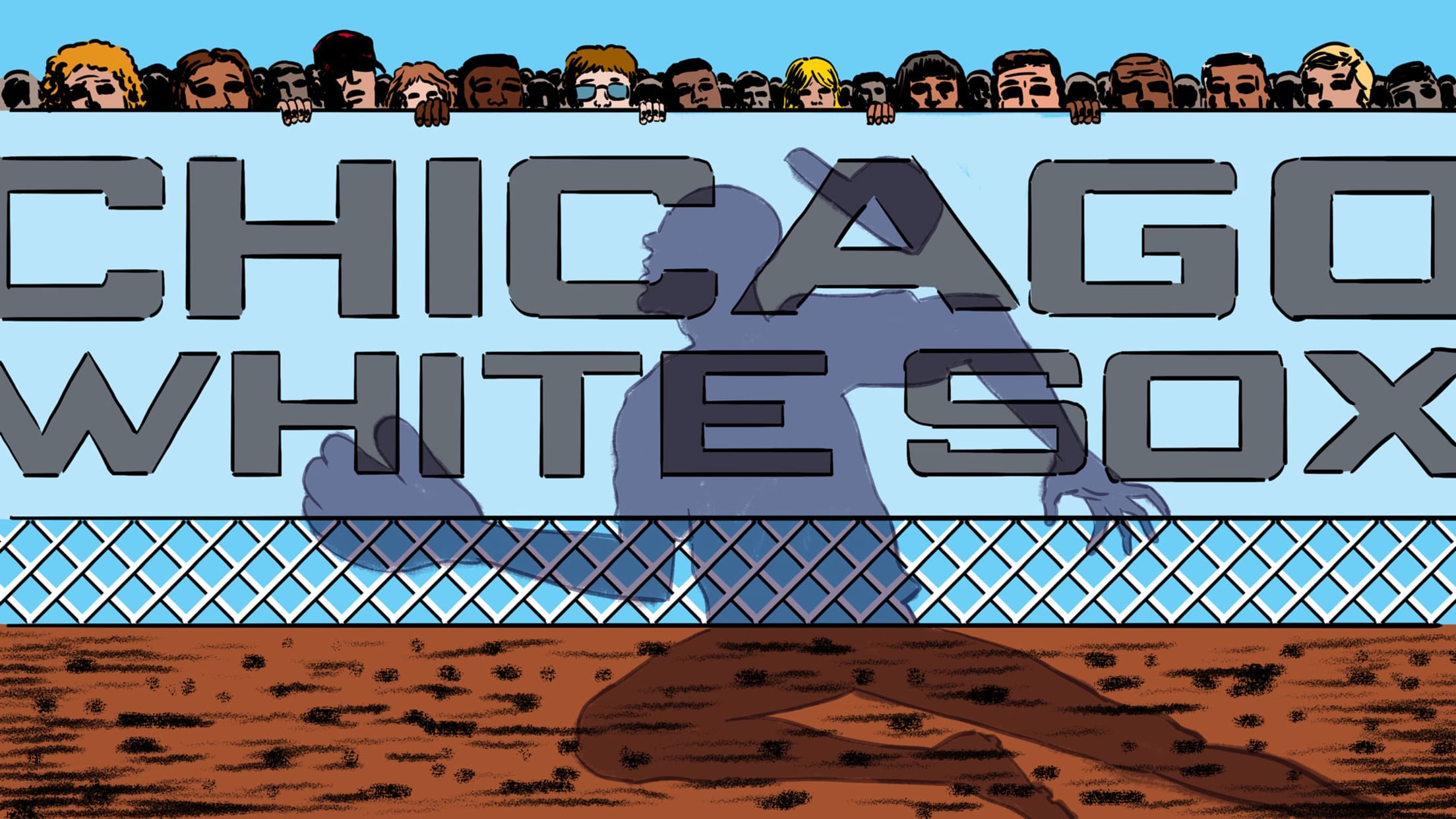 In the 25 years since basketball superstar Michael Jordan stunned the sports world by showing up at White Sox camp, there have been plenty of theories - many of them conspiracy theories - about how this came to pass. Ultimately, though, the right answer is usually the simplest one.
"His dad had died," David Falk, Jordan's agent, said. "And his dad had always wanted him to try to play baseball."
The only problem: Jordan didn't appear to be all that good. So graceful and powerful on the basketball court, His Airness often looked awkward and tentative in the outfield, overmatched and out of sorts at the plate.
Still, while his exploits with the Bulls were exhilarating, Jordan's baseball gambit felt more relatable. To see someone so indomitable and unflappable flail a bit - yet keep going - was inspiring in its own way, especially considering it was a labor of love.
"On my drive to practice in the dark every morning, [my father is] with me, and I remember why I'm doing this," Jordan told Bob Greene in Rebound. "I remember why I'm here. I'm here for him.
"He's with me in that car. I look over at the next seat, and I think: 'We're doing this. We're doing this together. You and I, Pops. We're going to get this done. We're on our way.'"
Jordan would hit .202 with three home runs in his lone season for the Double-A Birmingham Barons, and after a brief stop in the Arizona Fall League, he went back to the Bulls, winning it all on Father's Day. Even for the guy who did it, the baseball thing felt like a dream.
All these years later, though, there's still something so wonderfully weird about the summer our greatest athlete spent riding the bus through the Carolinas, staying at cheap motels, milling around in left field. We'd never seen something like this before, and unless LeBron James revisits the idea of playing for the Browns, we likely never will again.
"For a person who's the best in the world at what they do to give it up in the prime of your career and try something you know you're not going to be as good at," Falk said, "that takes a lot of confidence and courage.
"He loves challenges, he loved the camaraderie with the guys. You take all the layers of money away, the politics, and this is just sports at his simplest. And he loved it."
Here are four behind-the-scenes stories from Michael Jordan's brief but memorable baseball career that you probably didn't know about.
1. He had some help
Space Jam had a simple recipe for mid-'90's movie magic: Team up Michael Jordan and Bugs Bunny, slap on a great soundtrack and count your money. But even before the epic showdown against the Monstars, there was a cool scene depicting our hero playing for the Barons.
As Jordan stepped to the plate - a surreal sight, even in a movie - the catcher thanked him for signing an autograph for his kid. He then leaned in and covertly detailed what pitches were coming. "Curveball. Don't swing." Despite the insider information, Jordan waved at a slider for strike three, lamenting that he "couldn't help it."
As it turns out, the scenario wasn't entirely fictional.
"Michael told me when he was playing baseball, the catchers would give him the signs," Space Jam director Joe Pytka said. "They'd say, 'Don't swing, this is a curveball, this is a slider,' stuff like that.
"He was such a hero to them. They wanted him to look good."
The fact is, even with inside information, hitting a pro pitcher's breaking pitch isn't easy. In that sense, that Jordan came to resemble a legitimate Minor League outfielder, albeit a light-hitting one, is a victory in itself.
"People don't understand how hard baseball is," Pytka said. "The difference between .200 and .250 is what, a hit a week? To achieve what he did after not having played baseball for so long was a miracle."
2. He almost played a third sport, too
Having seen Jordan loping after fly balls, one might have thought by this point that he was up for anything. That was boxing promoter Dan Duva's rationale when he mailed Jordan a letter at White Sox camp, offering him a heavyweight title shot against the winner of an upcoming fight between Evander Holyfield and Michael Moorer.
"The offer was, indeed, serious," Main Events president Kathy Duva said. "Though I don't think my late husband actually expected Jordan to accept it! But with Jordan's move to baseball receiving so much attention, it seemed like a pretty easy way to get some much-needed publicity for the Holyfield-Moorer event."
With Holyfield not yet having captured the public's imagination and Moorer an unheralded challenger, Mrs. Duva recalls the pressure to drive interest any way possible, including looping in Jordan. Main Events went so far as to hire a Broadway set designer to rig a podium that would fall apart when Moorer pounded it in mock anger at a press conference. (Not in on the joke, Holyfield's reaction is priceless.)
Jordan, for his part, declined Duva's offer, quipping, "I wouldn't fight those guys if I had a gun in my hand."
Still, as Mrs. Duva points out, Jordan and Holyfield were golf partners and good friends. Could Evander have convinced his buddy to lace 'em up and throw a few jabs in the spirit of good-natured, lucrative spectacle? Probably not … but since Moorer upset Holyfield and took his title, we'll never know for sure.
"There is no doubt that Dan would have gladly paid Michael Jordan $15 million, an enormous sum at the time, if he had been willing to try his hand at boxing," Mrs. Duva said. "Clearly, Mr. Jordan is much too smart for that!"
3. Even in the Minors, Jordan couldn't give up basketball
Want to know what it's like to play a pickup game with Michael Jordan? Consider this: Steve Gilbert started his night on the court, and he ended it in the hospital.
"Yeah," Gilbert said with a laugh. "That was an experience."
Now MLB.com's D-backs reporter, Gilbert worked for the Arizona Fall League during Jordan's stint with the Scottsdale Scorpions. When Scorpions manager Terry Francona (yes, that Terry Francona) invited him to play pickup with Jordan, Gilbert - who grew up a Bulls fan in Chicago - jumped at the chance, though he quickly realized he was out of his depth.
"I played growing up," Gilbert said, "but I wasn't in the best shape because I was so busy with the Jordan stuff. ... Throw in the fact that I was terrified to be out there with Jordan, and I don't even remember if I breathed the whole time we played."
After the game, Gilbert still couldn't catch his breath. He was taken to a Scottsdale Hospital as a precaution, and luckily, he was just winded. The next day, though, Jordan beckoned him over to his locker.
"Listen, you can't play basketball with us ever again," Jordan told Gilbert, "because I can't have a good time if I'm worrying about you keeling over and dying."
Happy 56th Birthday to Michael Jordan pic.twitter.com/wk2p8tTwml

— Steve Gilbert (@SteveGilbertMLB) February 17, 2019
Gilbert worked closely with Jordan that winter and the two grew friendly. What did he learn from M.J. - besides his own athletic limitations?
"I was already kind of losing my hair back then. My dad blessed me with many things, but a good hairline was not one of them," Gilbert said.
"So we're driving back from the park, and Jordan goes, 'When are you going to shave that head of yours?' I said I didn't think it would look good, and he points to his own head. So I said, 'You can do that - you're Michael Jordan!'
"And he said, 'No, no, you're missing the point. It's all about being true to who you are.'
"I did it a few years later. And for whatever reason, after all this time, that's still something that sticks with me."
4. Jordan brought his famous work ethic with him
When the White Sox asked him to work with Michael Jordan, no-nonsense hitting coach Walt Hriniak was immediately skeptical. This had to be a publicity stunt … right?
So Hriniak threw down the gauntlet, telling Jordan that he had many other players to work with - Major Leaguers - and that if he wanted to learn, he'd show up every day at 7 a.m. If he was one second late, Hriniak was quite clear about this, he would not hit.
"And he never missed a day," Hriniak said. "Not a single one. The guy was phenomenal."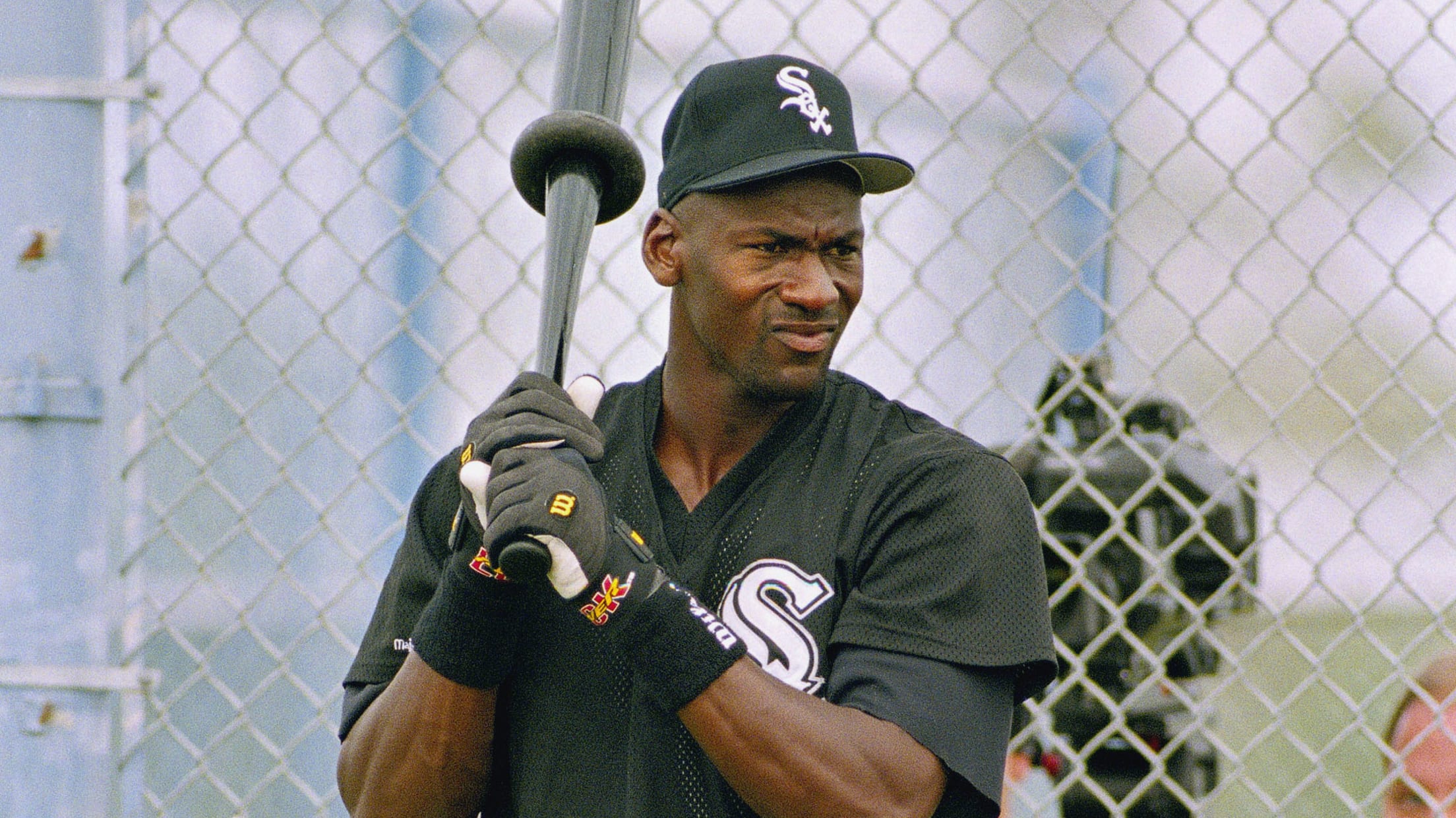 Hriniak has worked with a who's who of Hall of Famers - Frank Thomas, Carl Yastrzemski, Carlton Fisk, Wade Boggs. Talent-wise, Hriniak said, Jordan wasn't on the same planet with those guys, at least as a baseball player.
But he did share with them one very important trait.
"His mind. He's a tough guy," Hriniak said. "Disciplined. Focused. Determined. More so than anyone I ever saw.
"Yastrzemski was like that. Yaz was very determined and focused - he practiced endlessly. Michael was the same way."
Like basketball coaches Dean Smith and Phil Jackson before him, Hriniak was a guru for Jordan, who trusted him and hung on his every word. Wired to dominate a completely different sport, Jordan would swing until he had blisters all over his hands, the price of striving to become something he simply wasn't.
Though Jordan definitively improved over the course of the year, Hriniak thought it would have been "very, very difficult" for him to make the Majors at his age after not having played in more than a decade.
"Now if he had chosen to play baseball instead of basketball in high school … then who knows? But to try it at 30 years old? That's insane," Hriniak said, laughing.
"But he did it anyway. And if everyone had conducted themselves the way he did when he was with us in Spring Training, the whole game of baseball would have been better."