Ever the entertainer, Francisco Lindor dressed up as a cowboy for the Indians' arrival in Arlington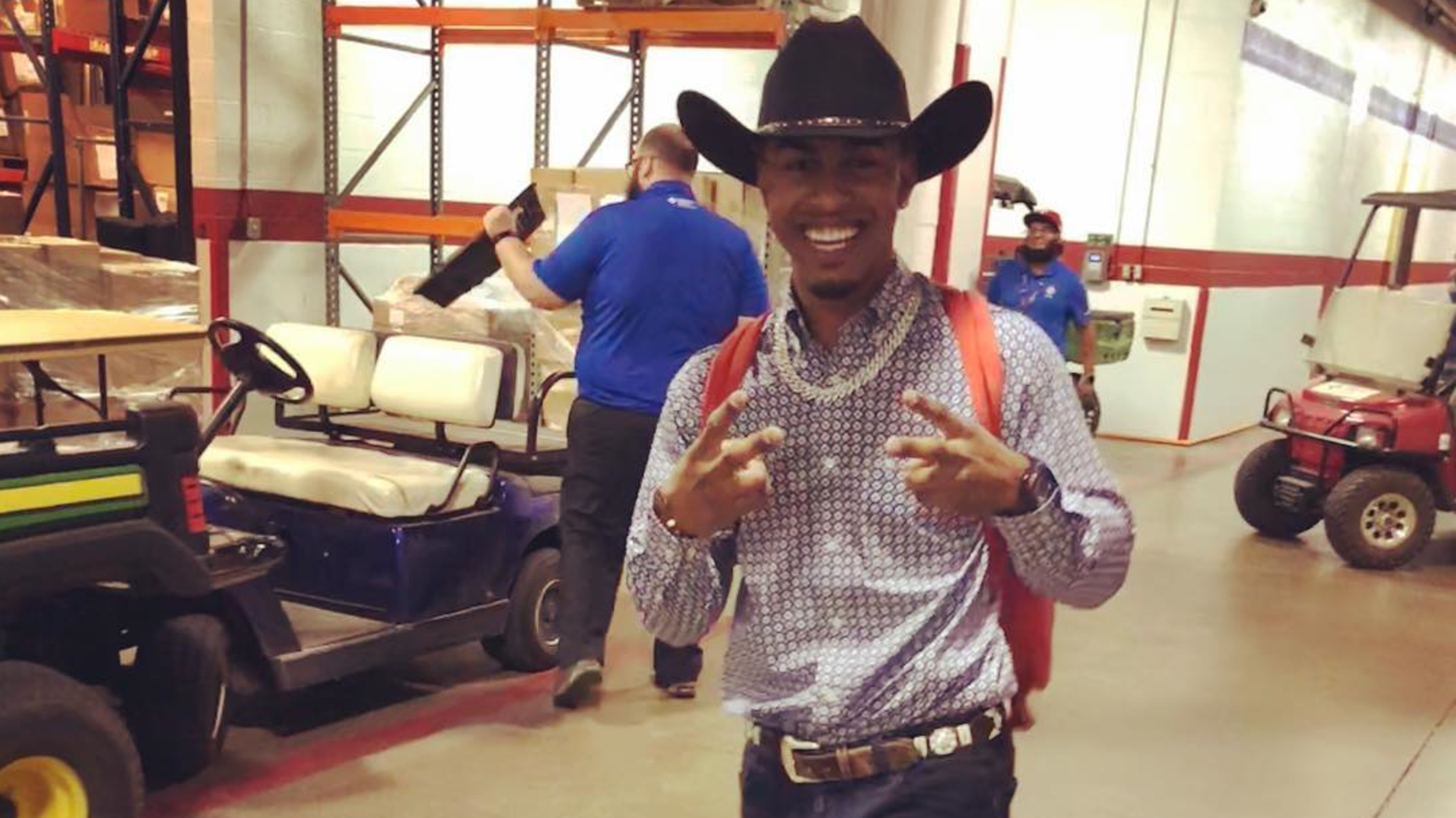 Francisco Lindor knows how to put on a show. In addition to his stellar on-field play, the man has a personality that just won't be denied.
You experienced it firsthand during the All-Star Game broadcast last week when he was mic'd up in the field, and he didn't waste much time giving everybody another example before Friday's 9-8 win over the Rangers.
He dressed up in cowboy garb for the team's arrival to Globe Life Park in Arlington, and looked the part quite well:
And thanks to Carlos Carrasco, we know that he acted the part perfectly, too:
"I loved it. It made me feel like I was at home," Texas native Josh Tomlin told MLB.com's Jordan Bastian about Lindor's outfit. "He kept telling me, 'Wait 'til we get to Texas, you'll see what I'm gonna wear. Wait 'til we get to Texas.' He didn't disappoint."
Keep doing what you do, Frankie.
Teams in this article:
Players in this article: