Get to know Aaron Nola, the best young pitcher in baseball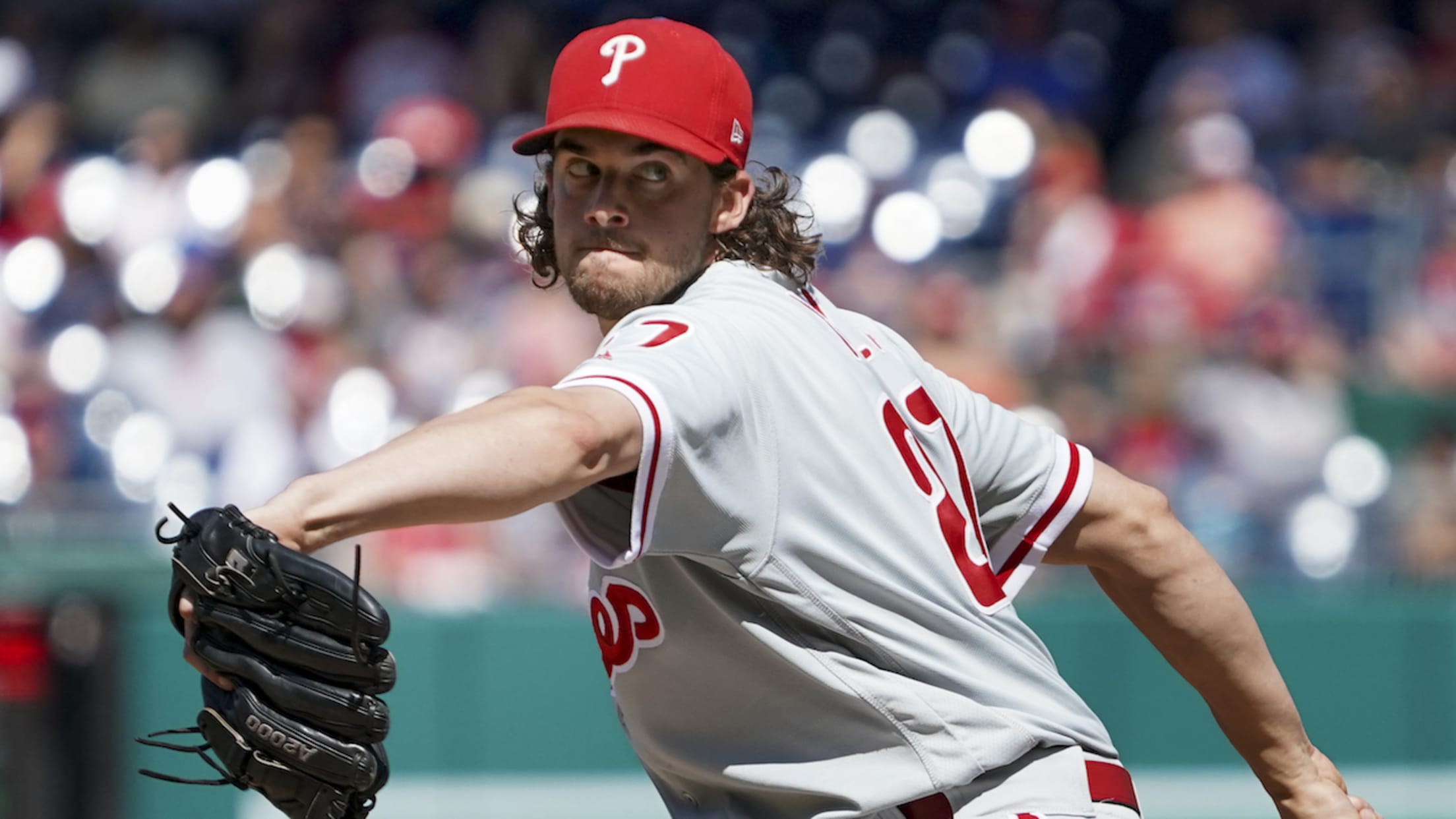 Philadelphia Phillies starting pitcher Aaron Nola pitches during a baseball game against the Washington Nationals at Nationals Park Thursday, Aug. 23, 2018, in Washington. The Phillies won 2-0. (AP Photo/Andrew Harnik) (Andrew Harnik/AP)
The Phillies lost a heartbreaker to the Nationals on Tuesday night, but it certainly wasn't Aaron Nola's fault. For the second time in less than a week, Philly's ace faced off against Max Scherzer in a critical NL East showdown, and for the second time in less than a week, he was the best pitcher on the field -- while dominating Bryce Harper :
Even more impressive? That performance barely even budged his ERA: It was 2.13 entering Tuesday, and it was 2.10 afterward -- fourth-lowest in baseball, better than Scherzer or Verlander or Cole or Severino. Nola just turned 25 in June, and he's already made the leap into True Ace territory.
But how much do you really know (know-la?) about him? To help you get acquainted with the best young pitcher in baseball before he inevitably sets this pennant race on fire, we've prepared a handy primer.
His stuff is nasty
Nola sticks out a bit. He doesn't have the big fastball that we've come to associate with the game's top arms; his heater typically sits in the low-to-mid 90s. What he lacks in velocity, though, he more than makes up for with one of the most diabolical breaking balls in the Majors.
He had an awesome college career alongside his brother -- and a famous roommate
Coming out of Catholic High School in Baton Rouge, La., Nola could've gone straight to the pros: The Blue Jays took him in the 22nd round of the 2011 Draft. But Nola had his heart set on LSU, his hometown school where his brother, Austin, was already an infielder.
Nola eventually decided to stick with the Tigers, and what followed was one of the most storied college pitching careers in recent memory. The righty went 12-1 with a 1.57 ERA in 2013, then followed that up by winning the National Pitcher of the Year Award as a junior. That 2014 team made it all the way to the College World Series, in large part thanks to Nola ... and his roommate, SEC Freshman of the Year Alex Bregman.
He's all about Louisiana
As you might expect from a man who postponed his Major League dream to play for LSU, Nola loves where he's from. He still visits campus pretty often, and when he can't go to Louisiana, he makes Louisiana come to him:
He had one of the weirdest Major League debuts imaginable
Nola needed less than two seasons to blow through the Minor Leagues, and he made his highly-anticipated MLB debut on July 21, 2015, at home against the Rays. For the most part, things went well: Nola looked the part of a top prospect, striking out six and allowing just one run over six innings. That one run, though, was the first career homer -- the first career hit -- by Tampa starter Nathan Karns:
Teams in this article:
Players in this article: