Giancarlo Stanton broke the right-field camera with his 53rd home run of the year
Giancarlo Stanton has taken on the form of the destructor. Apparently tired of only destroying baseballs, Stanton decided he needed something new to break. So, in the fifth inning of Monday's 7-2 loss to the Nationals, Stanton blasted A.J. Cole's offering over the right-field fence for his 53rd dinger of the year ... where it smashed into the camera:
The ball broke the lens, with the right-field camera shooting an image and color palette that director Nicolas Winding Refn would enjoy.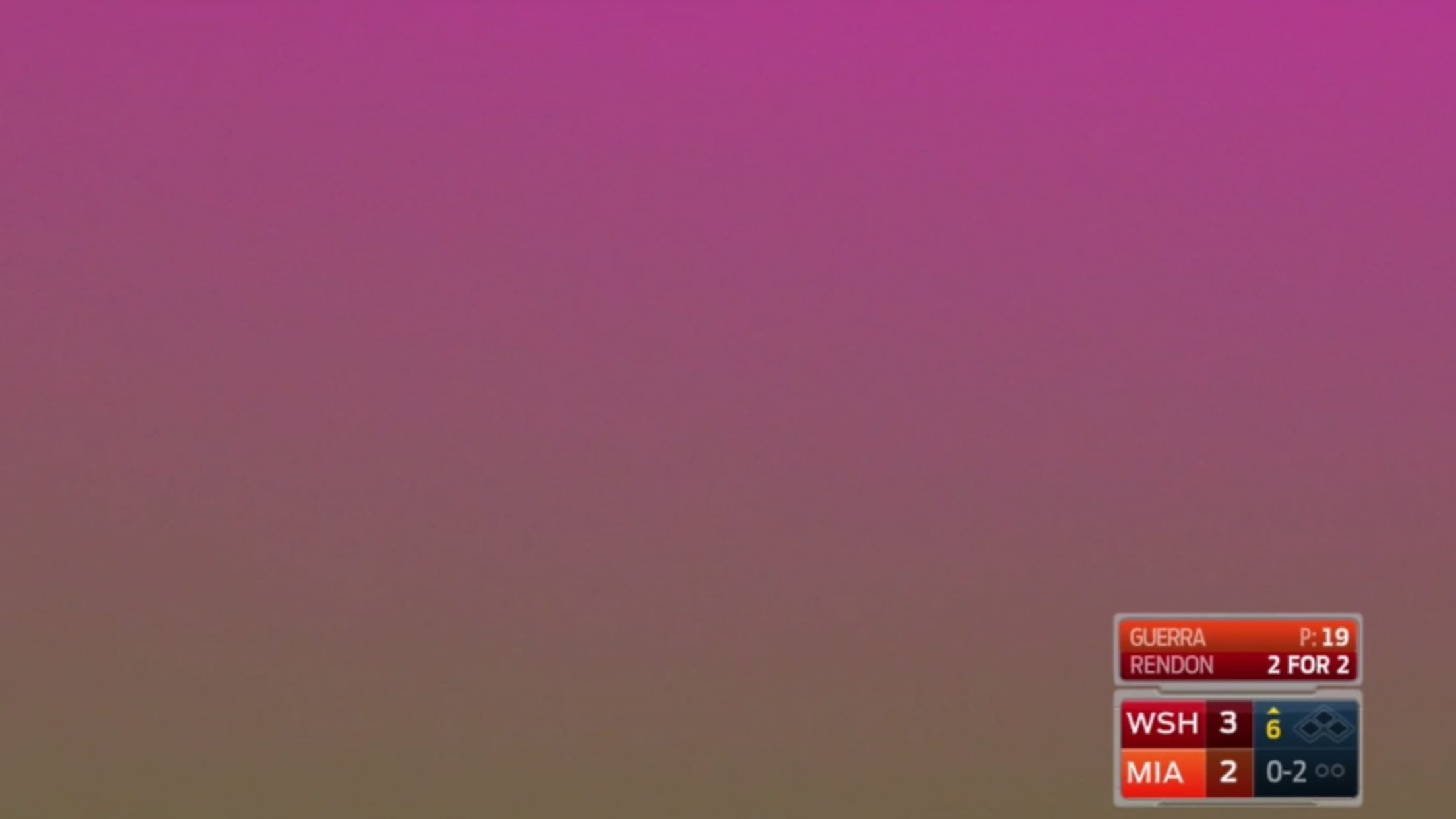 "It's one of those," manager Don Mattingly told MLB.com's Joe Frisaro. "Gianarlo's obviously locked in as far as taking what they're giving."
While the game would continue, the camera was out of commission despite the best efforts of a camera technician.
Can only imagine the conversation went something like this:
CAMERA TECH: Hold on just a second. This piece was supposed to be able to withstand 200,00 pounds of pressure.
CAMERA MAN: Apparently you haven't seen what Giancarlo Stanton can do.
CAMERA TECH: He did this? One man?
CAMERA MAN: Ayuh.
CAMERA TECH: /whispering/ Thank God he's on our side.
This isn't the first time that Stanton has dismantled equipment in Marlins Park. He famously knocked out part of the scoreboard when facing Jamie Moyer in 2012:
That's the trade-off you have to accept when you have a home run crusher like Stanton in your lineup. On the one hand, you've got an endless stream of ferocious blasts that come just shy of the heavens. On the other, you'll occasionally have some repairs on your hands.
Teams in this article:
Players in this article: