Giancarlo Stanton hit a massive BP homer off the metal tower behind the Phillies' left-center-field bleachers
When the Yankees traded for Giancarlo Stanton back in December, he gave a memorable quote at his press conference, saying "I feel sorry for the baseballs."
It's understandable why Stanton would have such compassion. He belted 59 long balls for the Marlins last year and has already notched 19 with his new club. The batting-practice shows are just a prelude to the kind of fun he provides in actual gameplay, but he made BP extra special for those in attendance at Citizens Bank Park on Tuesday night for the Yankees' 6-0 win over the Phillies.
How? Well, Stanton somehow managed to hit a pitch to the very distant reaches of the ballpark:
Giancarlo Stanton just hit a ball here in BP. pic.twitter.com/PN74Peu4al

— Lindsey Adler (@lindseyadler) June 26, 2018
It might be hard to believe, but Adler undersold how far that Stanton blast went: She later sent another tweet clarifying that it actually went off the metal tower.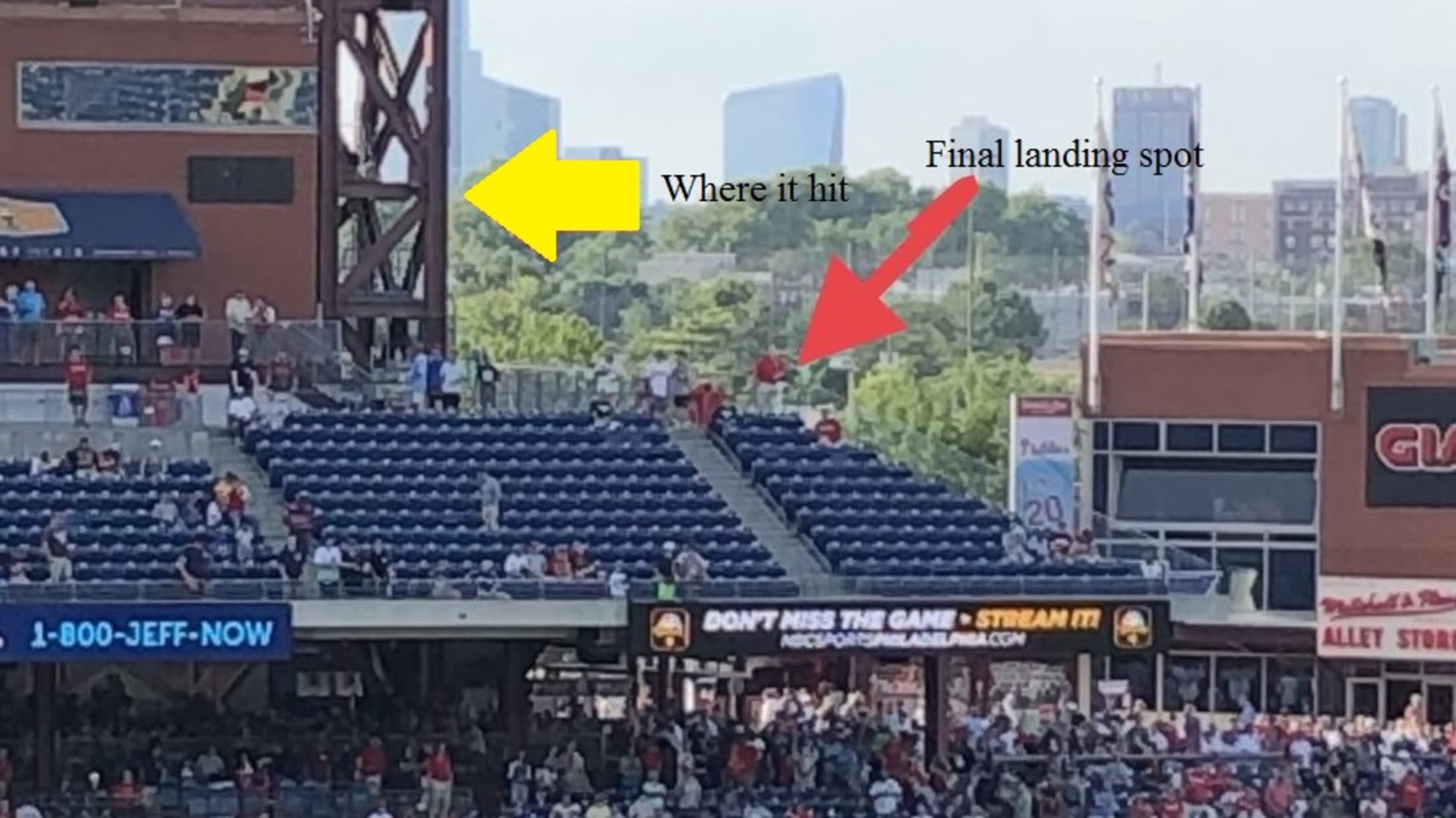 Here's a better look:
Confirmed: @Giancarlo818 is very strong. 👀 pic.twitter.com/ucqV1DMFOs

— MLB (@MLB) June 26, 2018
The man's power is ludicrous. Given the kind of performance that Stanton typically puts on at the Home Run Derby though, can we really be stunned by his left-center-field pop?
Didn't think so.
Teams in this article:
Players in this article: