A Charleston RiverDogs game was interrupted by the most adorable field invader ever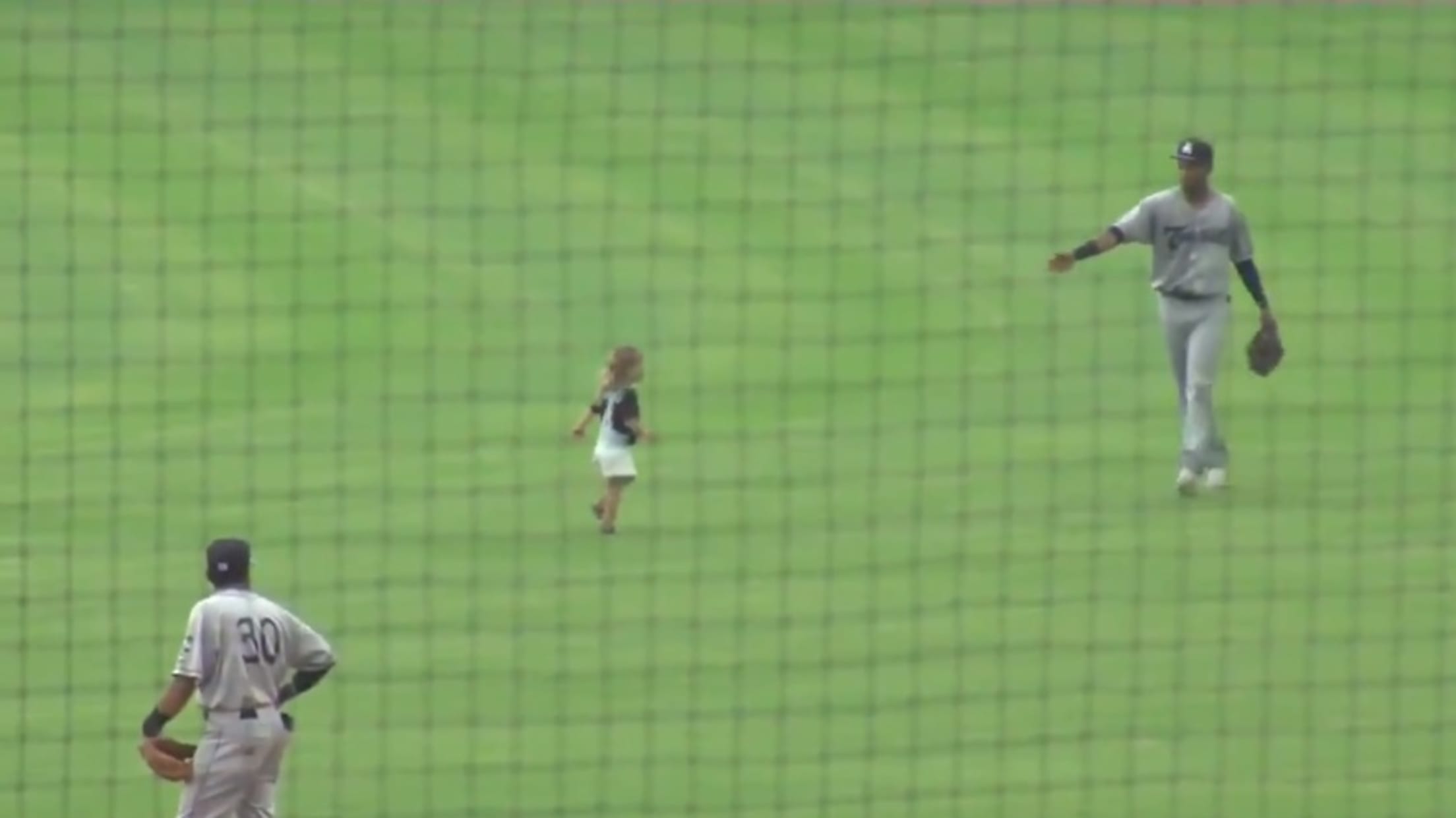 Fans shouldn't run onto the field. It's just a bad plan for all sides involved, and the players aren't going to feel at ease with an adoring stranger running straight at them.
That being said, it's hard not to smile about what happened during the Charleston RiverDogs' game on Saturday. Canaan Smith was at bat for Charleston when play was halted.
It wasn't because of a crazed autograph seeker or anything like that. It was just a little girl looking to have some fun on the field:
Alright, who told her @Cody_Bellinger was in right field?? #CUTENESSALERT
—@MiLB @espn @ESPNTop @MiLBPromos @Cut4 @Yankees pic.twitter.com/jYx8ffuvEJ

— Charleston RiverDogs (@ChasRiverDogs) June 30, 2019
You never know, maybe she was offering the outfielders a quick tutorial about how to improve your range!
She ran straight through the Charleston bullpen and roamed the outfield for a good 30 seconds before being bribed by pitching coach Gabe Luckert with a baseball to head back toward security. She was back with her family immediately afterward.
The next day, she was back to throw out the ceremonial first pitch:
Remember our Shoeless Joe's Hill escape artist from last night's game?

We authorized her to go on the field this time 😉
—
Thanks for throwing the Ceremonial First Pitch tonight Cecelia Grace!
—@MiLB @espn @MiLBPromos @Cut4 @Yankees pic.twitter.com/ObT71OqQpJ

— Charleston RiverDogs (@ChasRiverDogs) June 30, 2019
It was no raccoon delay, but it was definitely more endearing. Crisis averted and cuteness levels raised to new heights.
Andrew Mearns is a writer for Cut4 whose baseball obsession was born from the shattered dreams of Mike Mussina's perfect game attempt in 2001. He has a startling memory of World Series highlights that barely functions as a party trick.
Teams in this article:
Topics in this article: