Hansel Robles got a hilarious video to go along with his Undertaker entrance music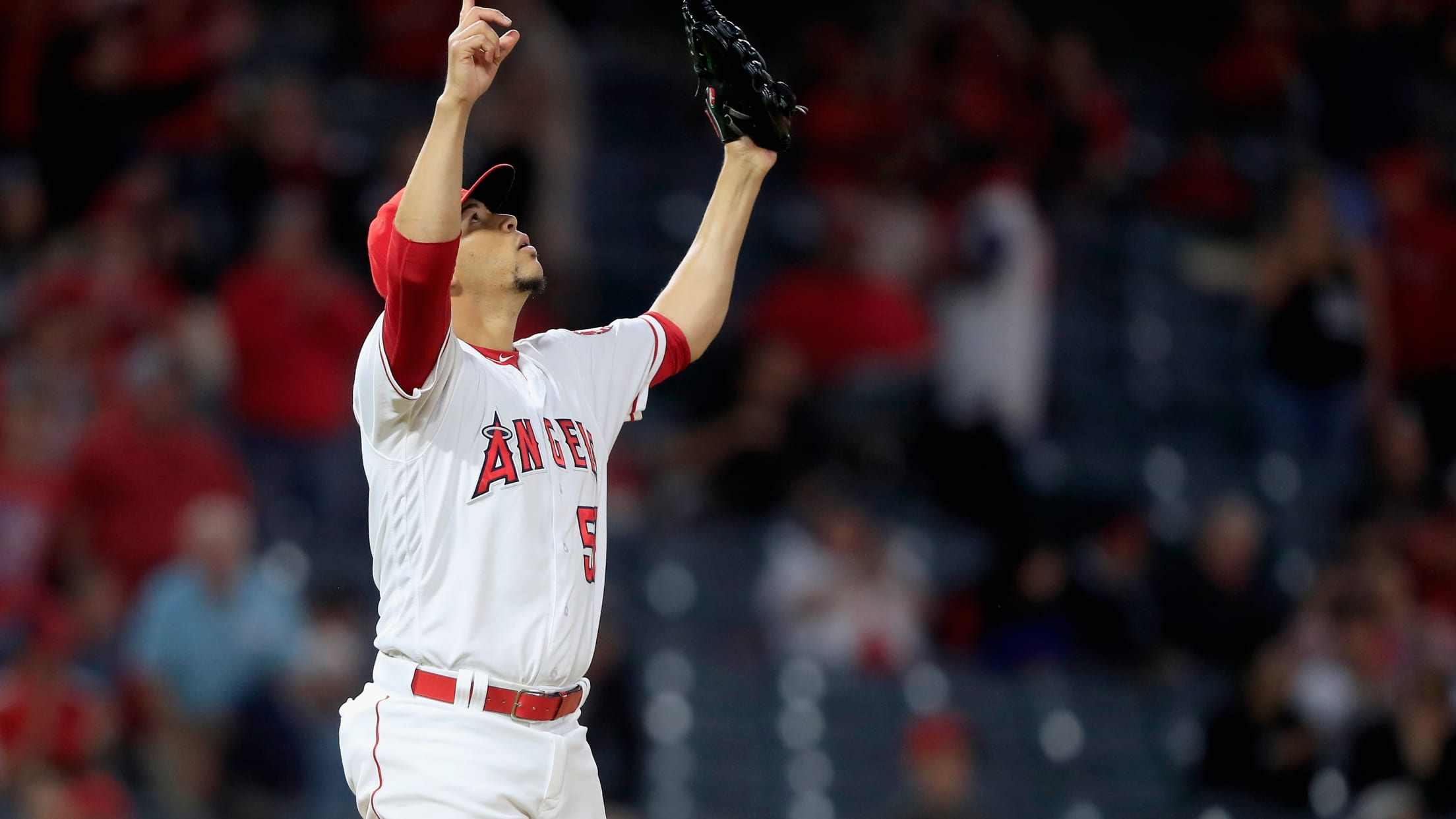 Angels reliever Hansel Robles picked up his first save of the season with a scoreless ninth inning in a 4-2 win over the Brewers on Wednesday, but it was his unusual introduction video that had everyone buzzing at Angel Stadium.
Robles came out to the same entrance music as WWE's The Undertaker and a video to go along with it that featured a galloping white horse with red eyes, a slow-motion video of Robles' white shoes as he trotted in from the bullpen, a candle burning with rose pedals alongside it and a photo of the black hole that went viral on Wednesday.
Is that...

IT'S THE UNDERTAKER'S MUSIC! pic.twitter.com/TUFQZzLgGQ

— Los Angeles Angels (@Angels) April 11, 2019
Robles, speaking to the media after the game with a white bandana over his head that he said was like Rambo's, did his best to explain his introductory video. He said he's a huge fan of The Undertaker before pretending to rip off his shirt.
"The White Horse, that's my nickname," Robles said through a translator.
As for the slow-mo of his white shoes that kept repeating throughout the video?
"Because that's how horses walk," Robles said matter-of-factly.
And the candle?
"It's always burning," Robles said.
Angels manager Brad Ausmus was amused by the video but was more pleased Robles protected the club's sixth straight win.
"It was buzzworthy," Ausmus said with a smile. "I always like uneventful save situations. I was very happy."
First baseman Justin Bour also watched the video from his position, but like Ausmus was glad to see Robles come through with the save with Cody Allen unavailable after pitching in two straight games.
"I saw a lot of slow-mo and a lot of slow jogging," Bour said. "I also saw a 1-2-3. You can put whatever you want on the board but I'll take a 1-2-3."
Teams in this article:
Players in this article:
Topics in this article: