Did a visit from a BTS star turn Hyun-Jin Ryu into the best pitcher in baseball?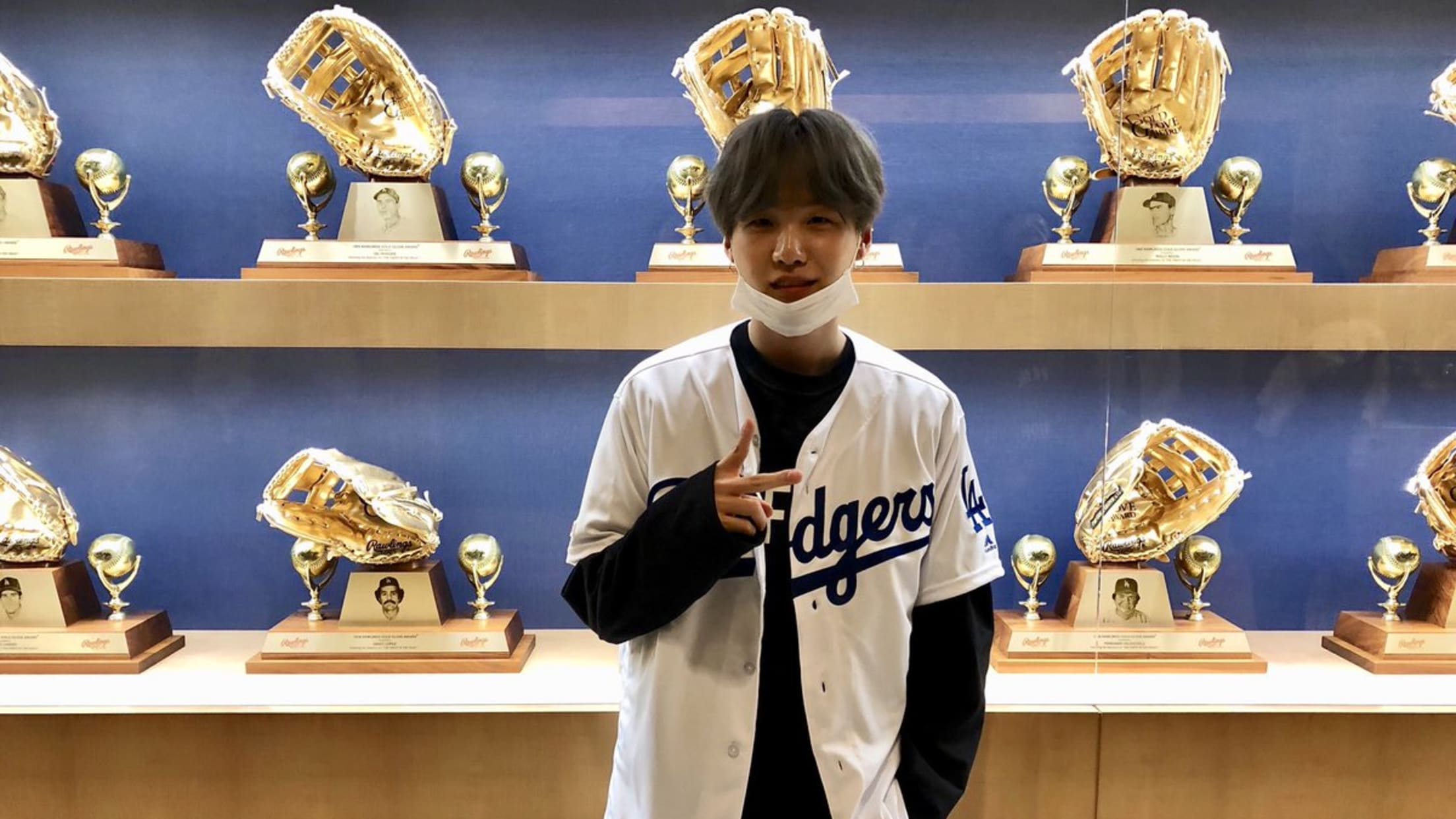 If you aren't familiar with the letters BTS, here's what you need to know: 1) They're a Korean pop group, 2) they're quite possibly the biggest band in the world right now, 3) they're in the middle of a tour across America and 4) it is physically impossible to watch them dance for more than a minute without smiling. Here they are shredding on SNL. Here they are charming the pants off Jimmy Fallon on The Tonight Show. They even rendered Emma Stone speechless.
Yoongi is a member of BTS, and last week, he took a brief break from taking the U.S. by storm to catch a ballgame -- and to root on his fellow countryman, Dodgers starter Hyun-Jin Ryu.
Mic drop. @bts_bighit is in the building! pic.twitter.com/miTvMkVYvg

— Los Angeles Dodgers (@Dodgers) May 8, 2019
He even brought the No. 99 jersey.
#Yoongi Shows Support For Los Angeles Dodgers Player, Ryu HyunJin By Wearing His Jersey 💜 pic.twitter.com/QlWd8CPccG

— BTS🇰🇷BoyWithLuv (@btsarmykorean2) May 8, 2019
Ryu put together his best start of the season that night, a four-hit shutout of the Braves. Afterwards, he met up with his most famous fan.
Yoongi meeting the Korean Monster. 🇰🇷 pic.twitter.com/dki4D8psJ6

— Los Angeles Dodgers (@Dodgers) May 8, 2019
It's a nice story: Global pop sensation takes time out of his hectic schedule to cheer on his fellow countryman, lots of warm and fuzzy feelings ensue. But that's all it is, right? ... right?
On Sunday, Ryu took the mound for his first start post-BTS, and it was somehow even better than the last one. The lefty took a no-hitter into the eighth, and while Gerardo Parra spoiled things with a double to left-center, Ryu still struck out nine in eight shutout innings.
That's now 17 scoreless innings since Yoongi graced Ryu with his presence, including his first complete-game shutout since 2013. Sure, the lefty certainly wasn't bad before -- but ever since he got to hang with international royalty, he's looked like the best pitcher in the world.
Which forces us to ask: Has Yoongi smiled upon Ryu and granted him a mystical invincibility, like the boy band version of Lil B? Will Ryu allow another run this season? Will this force teams around the league to start courting BTS in hopes that they too can have some of that magic rub off on them? If so, how long until we get Bryce Harper and Andrew McCutchen doing a synchronized dance routine in neon suits? Please, boys, we need answers.
Teams in this article:
Players in this article:
Topics in this article: