Cure what ails you by enjoying photos of Corey Seager's adorable puppy's visit to Dodger Stadium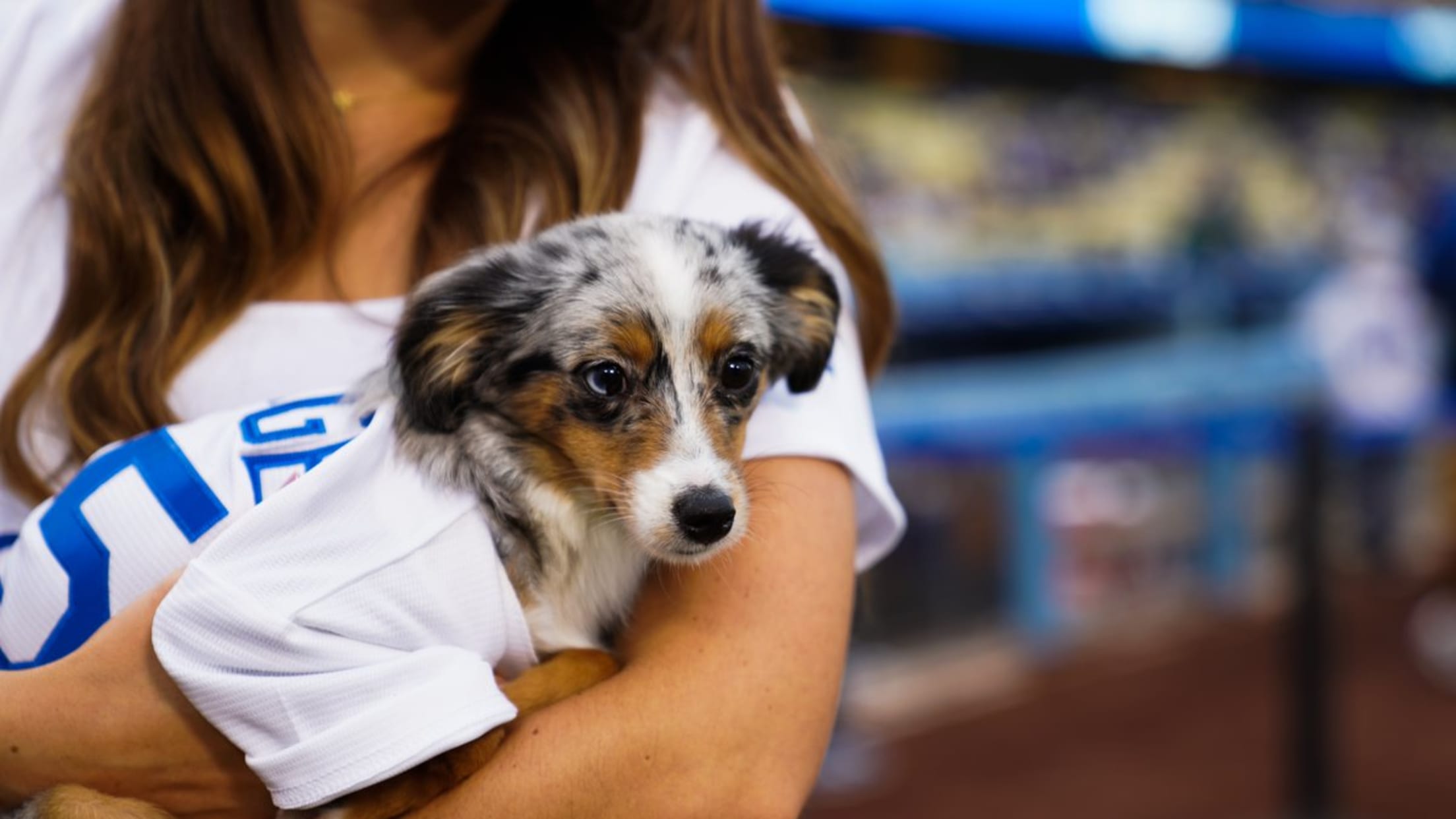 Did you have a rough day at work? Get a flat tire, maybe? Slip in a puddle? Whatever happened, take a deep breath and relax. It's just one day, and tomorrow will bring with it a new set of opportunities, so hang in there.
Oh, and stare at this video of Hazel, the adorable puppy belonging to Dodgers shortstop Corey Seager and his girlfriend, Madisyn. Hazel turned up at Dodger Stadium on Thursday night, with her parents, for Corey's bobblehead night.
It may be @coreyseager_5's big night but Hazel's stealing the show. 😍 pic.twitter.com/s0yY5kCOqs

— Los Angeles Dodgers (@Dodgers) May 10, 2019
There. Did that lift your spirits any? I hope it did. If not, here's Hazel once again.
This is Corey Seager's pup Hazel.

We would lay down our life for Hazel. pic.twitter.com/rfzIoIGNTp

— Cut4 (@Cut4) May 10, 2019
Now go get a glass of water, take a few deep breaths and look at Hazel (and her parents) once more.
Hazel and her parents. pic.twitter.com/5BYZry1YRj

— Los Angeles Dodgers (@Dodgers) May 10, 2019
That ought to do the trick. And congrats to Madisyn on her ceremonial first pitch!
Teams in this article:
Players in this article:
Topics in this article: