Baseball's most beloved oddball is in the middle of a fairytale comeback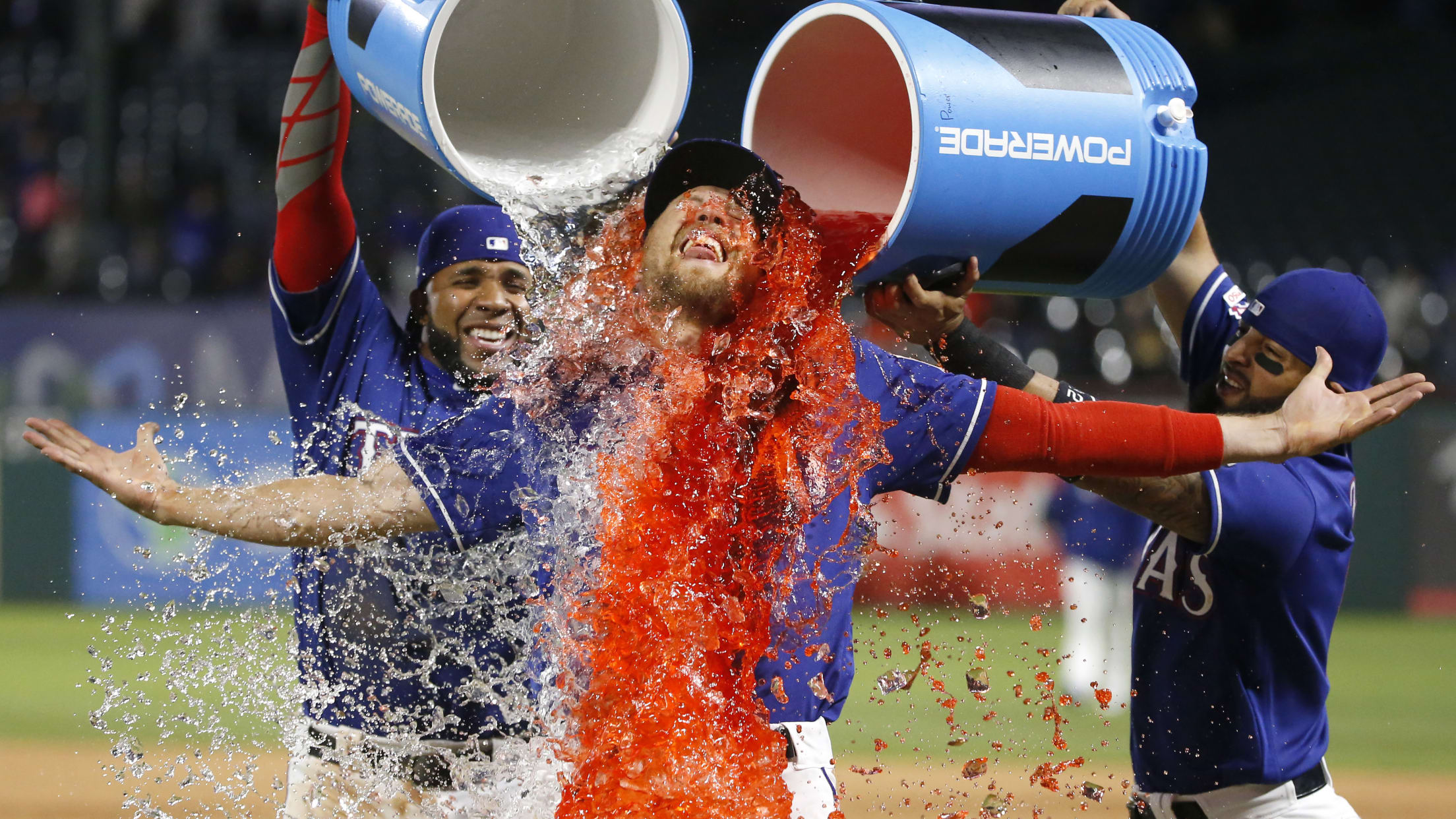 There are baseball players who are simply that: baseball players. They play the game, go home, sleep and rise the next day to do it all again.
Then there are baseball players who are so much else. They appear in YouTube videos, lead city-wide manhunts for scooters, have a deep love of board games and coffee and open up cafes that combine the two. They are beloved not just for playing baseball, but for being interesting and friendly and seemingly the type of person who would fit in on a group outing some Friday night.
When I say there are other baseball players, I'm really talking about one man: Hunter Pence. He is a baseball iconoclast. He is a viral marketing trend somehow turned into a critically acclaimed television drama.
But while his off-the-field exploits are fun, it's important to remember the other part. After all, he's just as unique and beloved for what he does on the diamond -- like watching your beloved (and insane) golden retriever play baseball, limbs jangling, tongue out, eyes wide in excitement.
It's been easy to forget just how fun Pence the baseball player is recently. He struggled so badly with the Giants last year that many wondered whether he would simply retire. Though he denied that, it was hard to ignore the numbers that were among the worst in the entire league. He was already 35 years old, an age at which it's only downhill for baseball players, with enough other interests in his life -- why would he bother coming back?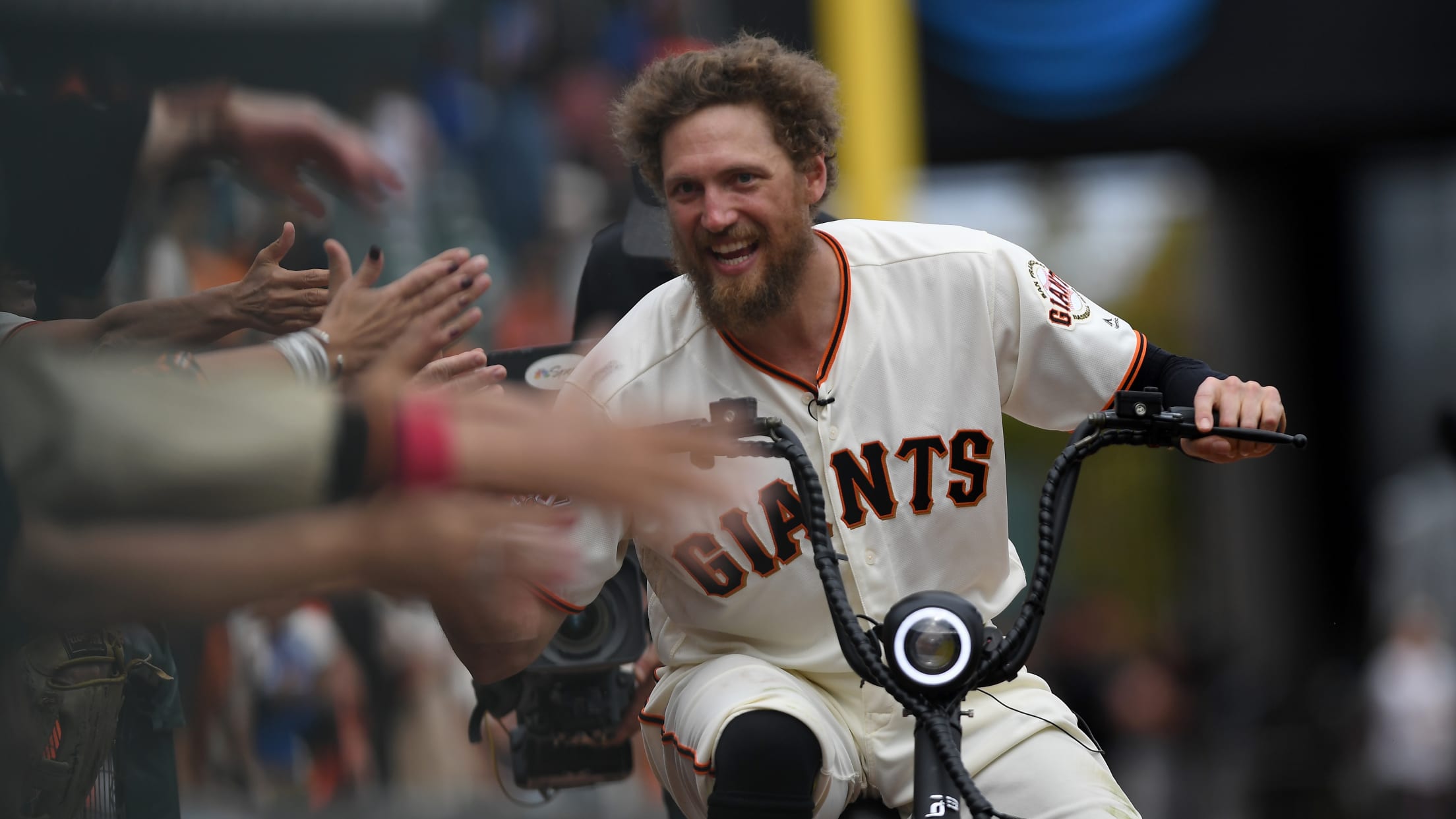 Come back he has. With his socks pulled up high as only Pence can and playing in the stadium he grew up driving past, the 36-year-old has seemingly hopped in a time machine. He signed a Minor League deal with the Rangers in the offseason, a veteran presence who would help in the clubhouse for a rebuilding team ... until he crushed the ball all spring and forced his way onto the 25-man roster.
"For a guy who has played as long as he has, to see the excitement -- he had tears in his eyes -- it was a pretty cool moment," Rangers manager Chris Woodward said at the time.
Pence hasn't stopped hitting, either. He's hitting for a higher average than he's posted in nearly a decade. His slugging percentage is higher than it's ever been. These aren't lucky bloops, either. He is smashing the ball far and deep and hard. Evidence below:
In case you're wondering: No, no other player has a swing like that. That home run came from a swing that is a hitching, lurching, discordant jalopy of a thing. It inspires sportswriters to become absurdist poets. Levi Weaver has called it "the sound of seven cats fighting in a closet full of smoke alarms." Grant Brisbee has said it's like his "elbows are stapled to his knees and his underwear is pulled over his head." Yet Pence makes it work -- and he's become a fan favorite along the way:
.@hunterpence has been playing winter ball for like a week and he's already a clubhouse favorite. 😂

(🎥: @TorosdelEste) pic.twitter.com/a7qfXTMELo

— Cut4 (@Cut4) December 12, 2018
Oddly enough, that swing perhaps works even better when he has a dragon strapped to his chest:
#TheFinalEpisode was something to talk about... @uninterrupted pic.twitter.com/V5zx3r5cz2

— Hunter Pence (@hunterpence) May 20, 2019
Just like that swing isn't supposed to work, 36-year-old players aren't supposed to come back from years like the one Pence had in 2018. It just doesn't happen. If they stick around, it's off the bench or in Triple-A. They slowly drift away, falling off the roster in a transaction report that scrolls along the bottom of your screen.
But, if you've been reading along, you know Pence is not -- and has never been -- like other players. He is making the case to not just win Comeback Player of the Year, but to go to the All-Star Game. He could be the bat that a contending team needs to acquire at the non-waiver Trade Deadline to push itself over the edge in the World Series hunt.
When other players choose to hang them up, Pence got better. We may never understand how Pence does what he does on the field. We may never teach young players to swing like Hunter Pence. For there is only one Hunter Pence, and his story will hopefully never end.
Teams in this article:
Players in this article:
Topics in this article: