Baseball's coffee drinking, board game playing oddball is coming home for one more year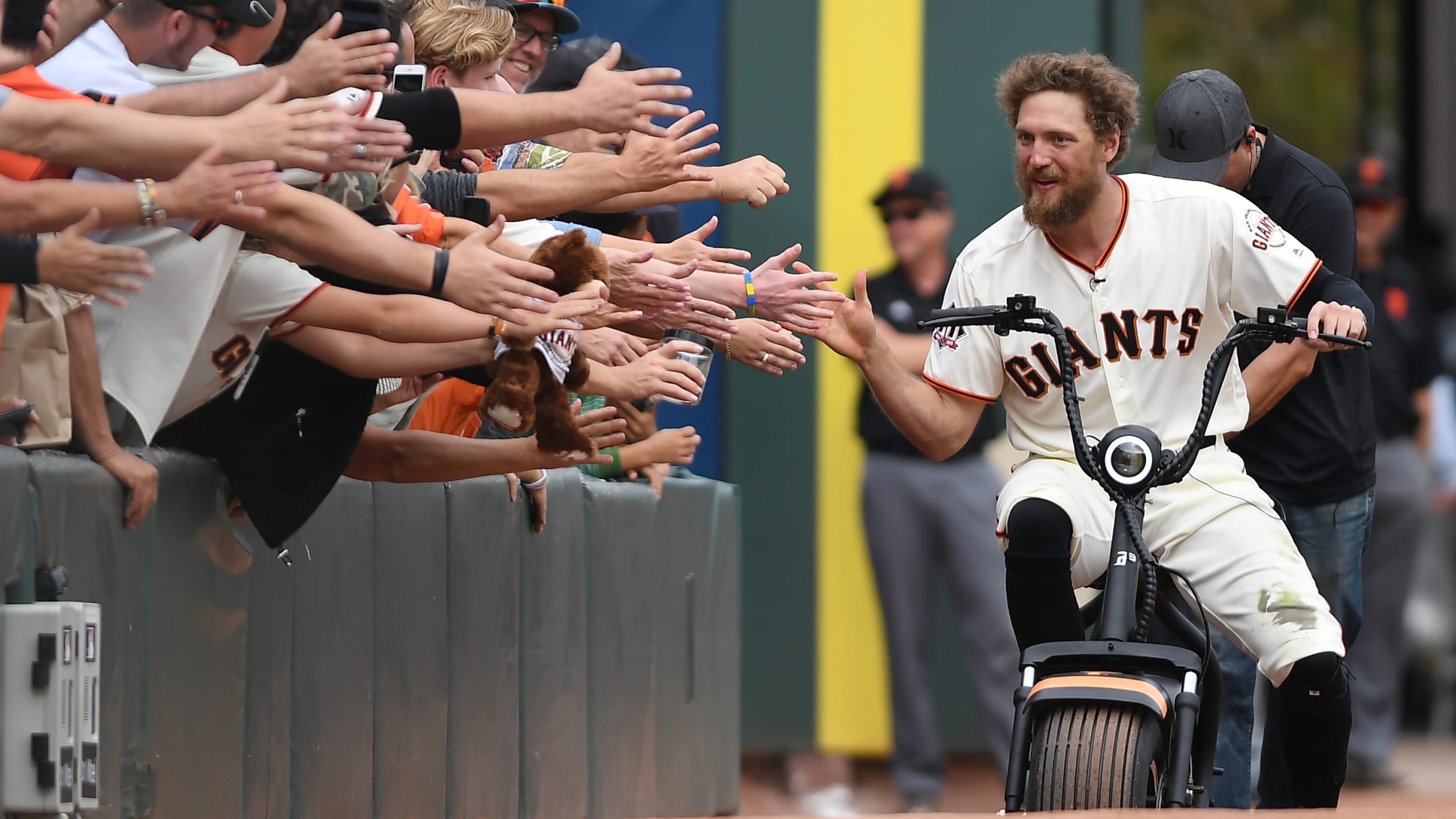 during their MLB game at AT&T Park on September 30, 2018 in San Francisco, California. (Robert Reiners)
There's no one in Major League Baseball, and possibly the world, who plays the game like Hunter Pence.
He wears his socks over his knees, rejecting over 100 years of uniform standards. Grant Brisbee, now a reporter for The Athletic, described Pence's swing by saying he looked like he had his arms stapled to his knees. He's probably the first person to ever start a citywide manhunt for a stolen scooter.
Thanks for the support everyone! If you're keeping an eye out here's what it looks like. #stolemyscooter pic.twitter.com/kw2NccqrpR

— Hunter Pence (@hunterpence) May 26, 2014
He even appeared in the reboot of "Full House," which is the surest sign of off-the-field charisma there is.
Pence is like your best friend from Little League that somehow made it.
Pence recently signed a Minor League contract with the Texas Rangers, just down the street from where he played high school and college baseball in Arlington, Texas. I called him to ask about coming back home to play, but when I spoke to him on the phone, his friendliness and warmth was immediately apparent. It didn't feel like I was conducting an interview with a big league player, but rather, like I was catching up with an old friend who was genuinely interested in what I had to say.
"I know when I was a kid growing up and in high school and junior high, I would drive by [Globe Life Park] all the time," Pence told me. "I remember looking at it from the highway, and I loved how beautiful the architecture of the stadium was. I remember looking and thinking, 'Man, what a dream it would be to be driving there and saying this is where I work.'"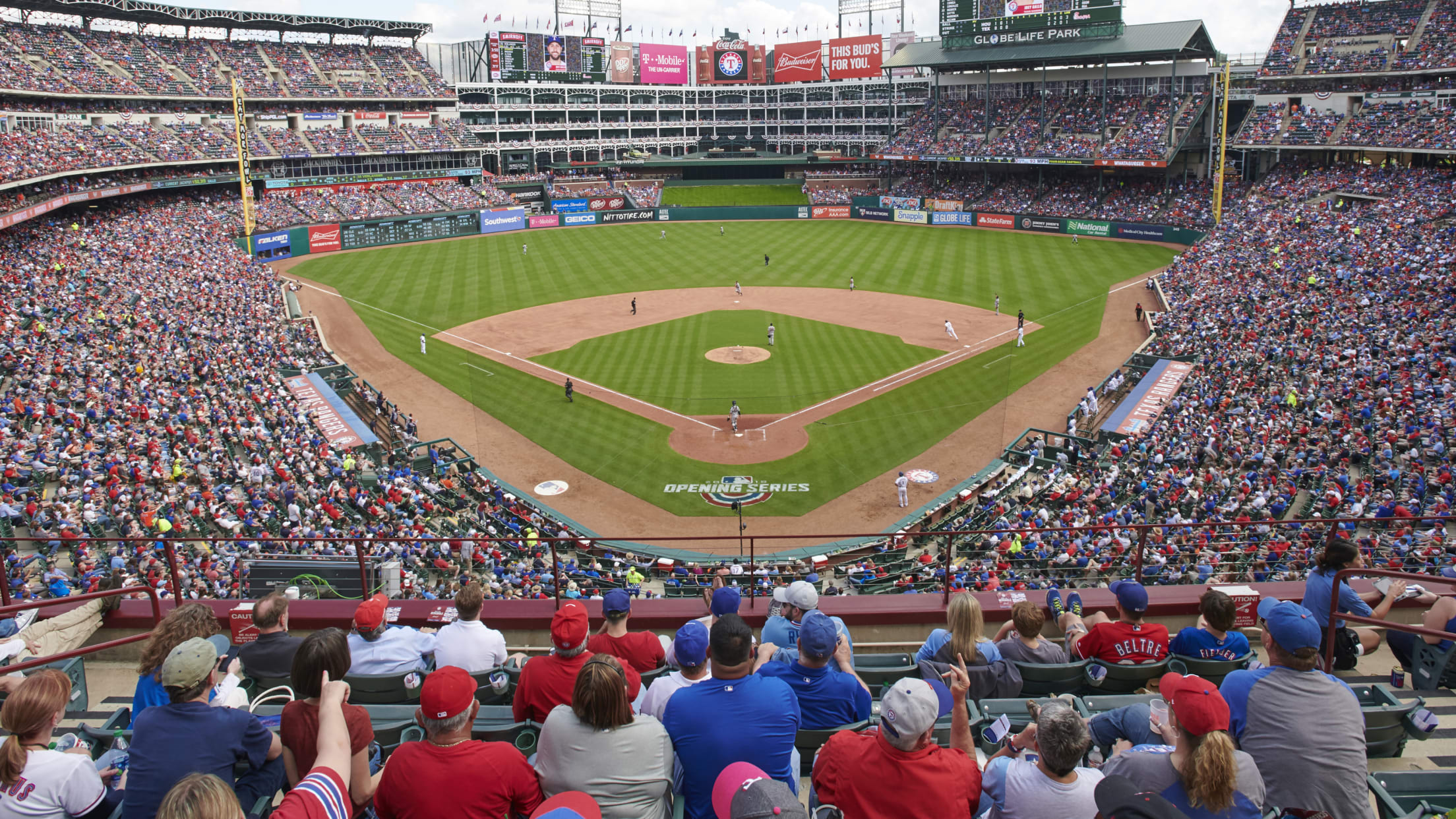 For someone whose life is so out there now, his childhood sounds like something from the distant past.
"One time, we built a hockey goal, and we would play roller hockey in the streets like in 'Wayne's World,'" he told me, evoking the "game on!" shout. "Me and my brother lived close to [our high school], and we would hop the fence and practice there. There was a creek behind our street where, a lot of times, the neighborhood kids were playing games."
Unlike a lot of adults, Pence never really lost that love of playing games. In fact, he's made it a central part of his adult life. His wife, YouTube star Lexi Pence, shares that love of games with him, and the couple opened a board game cafe in Houston, where they live in the offseason. Named "Coral Sword," the cafe celebrated its first anniversary this past weekend.
"I've always loved board games and [video] games and arcades," Pence said, listing "Settlers of Catan" and "Munchkin" among his and Lexi's favorite to play. "Coral Sword is just a space where you can go and hang out and play board games. It's kind of a chill atmosphere. You can do whatever it is that you want to do at a cafe."
Hunter and Lexi keep their life open to all, and they regularly post updates on YouTube that feel like true reflections of their personalities. Their relationship seems like something to aspire to -- two fun-loving people sharing their interests with each other and the world.
"My wife is amazing," Pence said as if that was the most obvious fact in the world. "She's supported me so much through all of this. She makes everything fun."
Beyond board games, Pence is a coffee nerd, who has a preference for Ethiopian single-origins in his daily black coffee and espresso. Coral Sword offers the standard cappuccinos and coffees to its guests, but it also provides a variety of specialties to suit its owner's palate. Pence excitedly described a new toasted almond tea latte like "Christmas in a cup." Because it doesn't have caffeine, it can be consumed at night, Pence helpfully added. This didn't feel like someone running down a list of specials with his marketing manager, but rather, a man who legitimately enjoyed the things his cafe serves.
Pence is also an active participant in this game room-turned-business, often stopping in during the offseason to play -- something that is surely shocking for any customers not expecting to run into a Major Leaguer during a coffee-and-gaming session.
Pence was there this past weekend to play "Super Smash Brothers," and he shared a story about one group who has been coming to the cafe for weekly four-hour sessions. He knows his stuff, but he's also excited to hear about games from other people. That included me, as Pence and I discussed some of my favorite games, and I warned him away from another he was hoping to play soon. Was I talking to a baseball player or my old college roommate?
Now, Pence will have to face a different kind of challenge than simply trying to beat a board game. He'll be trying to get himself back into the starting lineup. After struggling with injuries and ineffectiveness at the plate over the last two seasons, Pence left San Francisco where he played since 2012 and collected two World Series rings. This offseason, Pence tried to "reinvent" himself, working with "a lot of different trainers and mindsets." He even went to the Dominican Republic, where he -- once again -- became a fan favorite among the supporters of the Toros Del Este. Pence simply can't help but be himself and be embraced for it wherever he goes.
.@hunterpence disfrutando con la #PoteBand pic.twitter.com/hNSmqGphPz

— Toros del Este (@TorosdelEste) December 16, 2018
That path has brought him back to where it all began -- Arlington, Texas, the land of street hockey and creekside games.
Should he make Rangers' Major League roster, he'll probably become another young fan's favorite player. That's what he does -- spend a minute talking with him, or watch him for a few innings, and you can't help but be drawn in.
It's a fitting time to make a comeback, as the stadium he once dreamed of calling his office will close its doors at the end of the season.
"I find it to be a pretty amazing coincidence that in the last year of the stadium, things lined up and [the Rangers were] a really good fit and a good place to come home and play," Pence said.
Teams in this article:
Players in this article: